Description
SATURDAY JUNE 24 IS NOW SOLD OUT.
But don't worry, we still have some tickets available for our SUNDAY JUNE 25 - LEADERSHIP DAY.
This is a wonderful opportunity for girls and their mums/mentors/teachers/friends/colleagues to meet and listen to an incredible line up of local and international female leaders, founders and changemakers.
---
The girledworld Leadership Summit is the 2017 flagship event of female-founded startup GIRLEDWORLD.
Proudly supported by the Australian Federal Government and opened by Hon. Kelly Dwyer MP, Hon. Philip Dalidakis of the Victorian Government, LaunchVic CEO Kate Cornick and StartUpVic CEO Georgia Beattie, this Australia-first event will be held at the University of Melbourne's Wade Institute of Entrepreneurship.
The girledworld Summit will be an exceptional opportunity for girls in Years 7 to 12 in Australian secondary schools to immerse in skill-building leadership workshops, hear incredible, transformative stories of startup success and career advice from some wildly inspiring and extraordinary female mentors, and experience first-hand the 21st century innovations and enterprise skillsets that will define the future workplaces they will inhabit.
On top of this there'll be powerful public speaking programs (think TED for girls), collaborative and interactive Design Thinking, teamwork and prototype workshops, mentor-led expert experiential learning opportunities, deep dives into STEM, coding, virtual reality and the world of tech, keynotes from rockstar global female leaders and homegrown startup founders (Airbnb, IBM, Frank Body, LaunchVic, Atlassian, Girl Geek Academy, The Hacker Exchange, Adore Beauty, TOM Organic, AirWallex, Mumtaza, StartupVic, Melbourne Accelerator Program, Foundation for Young Australians + many more amazing mentors), plus a chance to learn world-class business practices and enterprise skillsets our audience can bring back to their school everyday and plug and play.
This is about better learning, better outcomes, and building girls up so they can better shape their futures.
Because at girledworld we know all too well the challenges the next generation will face in a shifting world of work.
Exponential technologies, automation, digital disruption and the erosion of traditional 'safe' jobs are moving quicker than the school system is capable of responding, and STEM continues to spearhead the future of work and life as we know it. The fact is, if you don't keep up, you'll be left behind.
So the girledworld Summit specifically addresses the urgent need to upskill, educate and equip secondary school aged girls with transferrable skillsets in creativity, leadership, problem-solving, digital literacy and STEM. This will ensure they are world-ready, idea-fuelled, confident and connected to an incredible community of mentors who can help them navigate their future career pathways.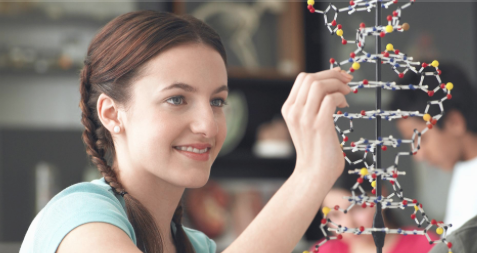 WE TEACH GIRLS TO LEAD - OUR COMMITMENT TO LEADERSHIP
We know that the world needs more female leaders.
You don't have to look far to see the evidence.
But we also know that leadership can be taught if we give girls a chance to learn the skills they need to shine.
Girls can't be what they can't see, so by giving them access to outstanding female role models, unpacking the invisible barriers and biases that prevent them from stepping up to lead, and equipping them with enterprise skillsets in STEM, leadership and innovation, we can help them start to identify their strengths and make more informed choices about their tertiary and career pathways.
Join us to help build the next generation of female leaders, founders and STEM champions.

10.00am - 4.30pm Saturday 24 June - INNOVATION + FUTURE FACING EDUCATION
Gain practical hands-on skills in innovation, teamwork and future facing tech with interactive workshops involving:
Design Thinking: Prototyping, MVP, Ideation, Problem-solving
Pitch Perfect: 101 Pitching (Tap your inner voice and gain public speaking skills)
Future Face: Virtual Reality, Augmented Reality and Artificial Intelligence
Plus hear from key decision makers in the Australian start-up and innovation ecosystem including Dr Rufus Black, Kate Cornick and more.
10.00am - 4.30pm Sunday 25 June - LEADERSHIP, ROLE MODELS + STEPPING UP
Be seriously inspired, educated and empowered as you hear from some of Australia and the world's most extraordinary female entrepreneurs, STEM champions, industry and political leaders including:
Hon. Kelly O'Dwyer MP
Eva Ross - Airbnb
Mary Raleigh - Atlassian
Kate Cornick - LaunchVic
Kate Morris - Adore Beauty
Kirsty Bennett - Frank Body
Georgia Beattie - Startup Vic
Aimee Marks - TOM Organic
Mahtab Miromeni - IBM
Sheree Rubinstein - One Roof Women
Jeanette Cheah - The Hacker Exchange
Lucy Liu - Airwallex
Georgia McDonald - Wade Institute of Entrepreneurship
Yassmin Abdel-Magied - Mumtaza
Sarah Agboola - Entrepreneur & Foundation for Young Australians
Dr Yan Ting Choong - Phd STEM
Lisan Teh - Melbourne Accelerator Program
Eleanor Toulmin - Mimictec
Sarah Moran - Girl Geek Academy
Laura Pintur - What's Normal?
Wadzanai Nenzou - Herconomics
Maeva Heim - League of Extraordinary Women
Susan Sheldrick - S&G Immersive Virtual Reality
Sarah Last - Master of Entrepreneurship / Mimictec
Anna Leibel - CTO and Innovation Expert

Mim Bartlett - Social Purpose / Executive Coach
Edwina Kolomanski - Co-Founder girledworld
Madeleine Grummet - Co-Founder girledworld

We're pretty excited to bring you this one very big weekend of jam-packed education, inspiration and empowerment and invite you to join us for the girledworld SUMMIT 2017.
We look forward to learning alongside you!
Madeleine Grummet + Edwina Kolomanski
girledworld Co-founders

FAQs
Are there minimum age requirements to enter the event?
The Girledworld Summit has been developed specifically for girls in Australian secondary schools (Year 7 - Year 12). Girls aged 13 - 18 are welcome on Saturday June 24 for our all day girls only experiential innnovation, tech and leadership workshops (girls do not need to be accompanied by teachers as we will have a high ratio of girledworld staff to students). Girls and their teachers/Mums/mentors are welcome to join us on Sunday June 25 for our all day event (again, girls can attend unaccompanied as we will have a high number of girledworld staff present for the duration of the event).
Which day should I attend?
The Saturday June 24 all-day experiential workshop lineup is specifically for secondary school girls only, and we have capacity for 120 participants on this one-day intensive. Please get in quick as tickets are selling fast! Schools are welcome to purchase bundle tickets on behalf of students, or students can book individually.
The Sunday June 25 lineup is for secondary school aged girls and their Mums/Mentors/Aunts/Friends - really anyone who is willing and ready to be seriously inspired and engaged by our rockstar speakers and keynote presenters! Of course girls are welcome to attend both Saturday and Sunday sessions via purchasing the more economical Weekend Pass. Please contact us at hello@girledworld.com if you would like to discuss discounted bundle pricing for multuiple Weekend Passes.
What are my transport/parking options for getting to and from the event?
Limited metered parking is available on Royal Parade and College Crescent. If travelling by public transport, take the number 19 tram along Royal Parade and get off at Stop 13 – Gatehouse Street.
How can I contact the organiser with any questions?
If you have any questions, please don't hesitate to email us at hello@girledworld.com
We'd love to hear from you with any queries.
What's the refund policy?
Tickets for this event are strictly non-refundable but are transferrable. If you would like to transfer a ticket please supply updated attendee names to hello@girledworld.com prior to event start. Thank you.