Description
Let us prepare your daughter for a fabulous 2019! In this full day interactive workshop girls aged 12 - 18 yrs will discover their inner confidence, develop a positive mindset and understand the connection between a healthy mind and a healthy body.
The following topics will be covered;
- Identity and Strengths
- Body image and Healthy Eating
- Movement and Pilates
- Healthy Friendships
- Goal Setting and Time Management
- Stress Management and Mindfulness
- Social Media and *Cyber Safety
The workshop includes healthy snacks and lunch provided by The Village Green PLUS a gift bag filled with lots of fabulous goodies!

The topics will be facilitated by Joni Combe, Tania Ferraetto, Rachel Combe and the Carly Ryan Foundation.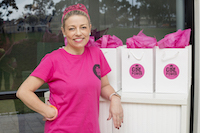 Joni Combe is the founder of Girl Power Workshops with a background in the performing arts, education and business with a keen interest in positive psychology. With over 20 years experience as a teacher, Joni believes it is paramount that girls focus on their strengths, rather than weaknesses and intentionally create experiences that result in a positive mindset and inner confidence. Joni's qualifications include a Bachelor of Arts (Educational Theatre), Graduate Diploma of Education and a Certificate in Applied Positive Psychology. She has also taken many short courses in goal setting, time management and staying calm during stressful times.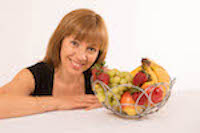 Tania Ferraetto is an accredited practising dietitian and nutritionist. She is the founder of Happy Healthy Me, an organisation dedicated to helping people develop a healthy relationship with food and their bodies. She is particularly passionate about helping young people develop healthy eating habits and a positive body image. Tania is an expert in her field and has been the healthy eating spokesperson for many media outlets such as ABC Education TV, Today Tonight, The Australian, The Australian Women's Weekly, Cosmopolitan magazine, Good Health and Medicine and The Advertiser.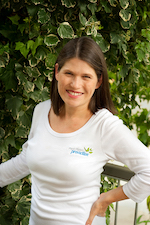 Rachel Combe is the founder of Physio and Pilates Proactive and has over 20 years experience as a physiotherapist and pilates instructor. Rachel promotes pilates as a lifestyle choice that can enhance a person's physical, mental, emotional and spiritual wellbeing. As a health practitioner, Rachel believes that her role in the community is best served by educating, motivating and empowering people to achieve their physical potential. She regularly speaks to groups about how pilates and physiotherapy can help us all lead more active and fuller lives. She is a cup half-full kind of gal, whose enthusiasm, humour and positive outlook affects all around her.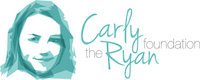 The Carly Ryan Foundation is a non-for-profit charity created to promote internet safety. The organisation supports families and the community through education, counselling, engagement, promotion and political advocacy. The Carly Ryan Foundation provides detailed online safety seminars for schools and organisations giving participants valuable information on how to navigate the worldwide web safely.
*While we will talk about cyber safety on the day of the workshop, the topic will be covered in more depth at a presentation by the Carly Ryan Foundation on Thurs 7th Feb 6-7pm at The Glenunga Hub. Your ticket includes admission to this presentation (parents are welcome to attend this session too).