Description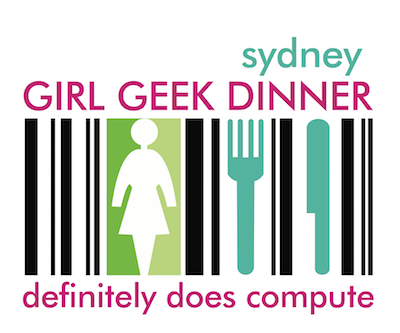 Girl Geek Sydney - Clients Drive Our World @ MYOB
"Clients Drive Our World" is one of MYOB's core values. As BRW's Most Innovative Large Company in 2015, we're changing the way we do things – with our clients at the centre of everything we do (and that's more than 10,000 accounting practices in Australia and NZ!)
Join us for food, drink, and an evening of talks that will remind you of the importance of keeping focus on your clients.
We'll be adding a touch of Xmas in July to the evening. Prizes for the ugliest Xmas jumper!
MYOB Speaker Lineup
Katie Osborne – How users drive our design
Katie is the UX Design Lead at MYOB Sydney, and makes sure that we hear the client at every stage of design.

Terri Diegelman – How users drive our development
Terri is a Senior Consultant with Elabor8. She's passionate about agile development, and keeping focus on the user.

Cris Gladly – Why having a personal brand matters (especially when you work for someone else)
Visiting us from the US, Cris is a branding coach and connection strategist. She helps purpose-driven professionals stand out, speak up, and share their bright ideas with the world.

Event Details
Date: Tuesday, 12th July 2016
Time: Please arrive from 6pm - the event will begin at 6:30pm
Location: Level 5, 45 Clarence Street Sydney
Ticketing Information
As with all of our events, this event is expected to sell out rather quickly! If you miss out on a ticket, please make sure you add your name to the waitlist. Tickets will be released to those on the waitlist on a first-come first-serve basis.
Please ensure you are confident you will actually attend the event before RSVP'ing. We have had significant issues with no-shows in the past, and it's just unfair to the other Girl Geeks who want to attend. If you can no longer attend, it's easy to cancel your registration from your Eventbrite account. Just log in to Eventbrite, go to the Tickets page, and locate your order. Click your order to view order details, and then select "Cancel Order" to cancel your registration. This then allows us to release your ticket to someone on the waitlist.
Cut-off for cancelling tickets will be 12pm on the day of the event, otherwise you will be listed as a no-show.
Men are welcome to attend our events, as long as they are the guest of one of the Girl Geeks attending. Please make sure you register your friend's name as a +1 when registering.
If you arrive to one of our events and your name is not on our registration list, you will be denied entry as our events have a capacity limit based on catering and seating.