Description
A fabulous experience full of fun, developing friendships and learning to code! This one hour introductory workshop is open to all Girl Geeks aged 5 and up - and yes, parents/guardians/aunties/uncles/everyone is welcome to come and learn with them too!
This unique workshop is a terrific way to introduce your child to coding, game making and build their technology confidence. And it's a fabulous opportunity for parents/guardians to experience coding alongside their girls to encourage inspiring tech role models within the home.
#MissMakesCode is the first initiative in the world created to build confidence and self efficacy in the areas of algorithmic thinking, programming and coding for young girls aged 5-8 years. Your child will be introduced to key coding concepts through online and offline activities and build upon any existing skills they may have learned in school.
At Girl Geek Academy we are all life long learners and are excited to welcome all Girl Geeks. Women and girls will work together to learn key coding concepts through online and offline activities.
We will also provide you with the access and advice about the resources you need to continue coding at home!
And thanks to the legends at Microsoft Azure Developers Advocates - this event is FREE (usually valued at $25!)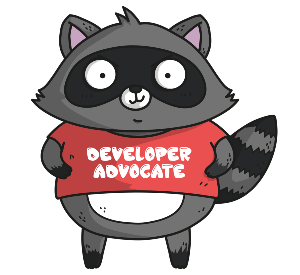 Frequently Asked Questions
Who can attend?
This event is for young girls aged 5-8 years old, and their parent/guardian or other adult role model.
Can my child attend alone?
Yes, your child is welcome to attend alone - just purchase a child only ticket so we can ensure we have the right amount of helpers.
What do I need to pack for us?
Tablet or laptop and charger

Pencil case

A drink bottle.
What do you provide?
Learning activities and games both on and off the devices

Resources to keep learning

Advice about what you can continue to do at home
What time should we be there?
Workshop will begin at 9am sharp and finish at 10am. We recommend arriving 15mins early to sign in and complete the photography release form.


We have never coded, can we attend?
Yes! Participants will learn the basic coding concepts and can work through the program at your own pace with support from other participants and our teacher.
What will we learn?
Women and girls will learn the basic coding concepts and algorithmic thinking.
Will we be photographed?
Participants may be photographed in the context of this event. As a world first program, we often have media wanting to visit our team and take footage for newspaper and television. We supervise photographers at all times and ensure they do not disrupt learning. On arrival we will provide you with a release form for both you and your child to sign for photography.
My child has attended a #MissMakesCode course before, can she attend?
Yes! This is an opportunity for you to learn alongside your child. The coding concepts can be applied again and again.
I know how to code, can I come?
Yes, you can come as we will provide resources for you to use at home with your child. This session is great because it is a shared activity.


Do you offer refunds?
Not this time as it's a free event :) but we do ask that if you can no longer join us, please let us know so we can give the space to someone else.