Gintonica is calling gin lovers to celebrate Aussie gin & break the GUINNESS WORLD RECORDS™ title for the LARGEST GIN TASTING EVENT!
About this Event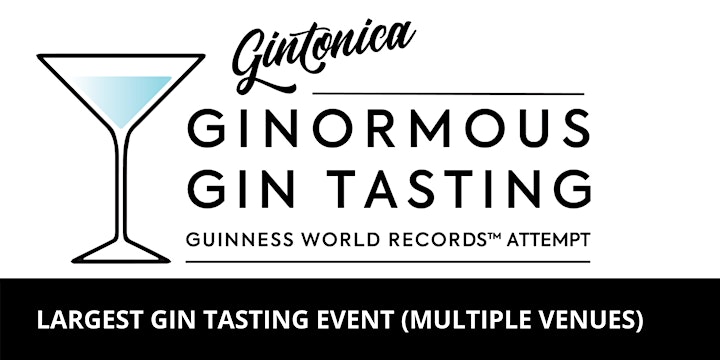 Let's break a GUINNESS WORLD RECORDS™ title!
Let's give a hand to our distilleries and a boost to our bars!
Join Gintonica and more than 60 gin distilleries and gin-centric bars across the country. Be part of the inaugural Gin Ashes and help knock the current world record holders – the Poms – off their perch!
Enjoy an afternoon of gin tasting and entertainment including:
A curated tasting of three gins led by a gin expert
A selection of StrangeLove tonics
Unique commemorative Spanish style 'Copa de Balon' gin glass
An official GUINNESS WORLD RECORDS™ certificate of participation
A 30% discount off a Gintonica order
Special gin offers and discounts from your favourite gin brands
Venue specific activities
Break a world record with fellow gin lovers
Shine a light on the Australian gin industry and BOOK NOW.
Current record: 796 held in the UK
Target record: 2,000
COVID comment: Capacities are based on Stage 3 restrictions and the assumption that Victoria Stage 4 lockdown will have ceased by the event date. Contingencies have been prepared to accommodate all situations and communications will be ongoing to manage the COVID-19 situation. Should the COVID-19 restrictions in your area cause your event to be cancelled, a full refund will be issued.