Description
Delight in some of Australia's finest gins and help raise vital funds for silicosis research as we welcome in spring with our Gin with a Twist event.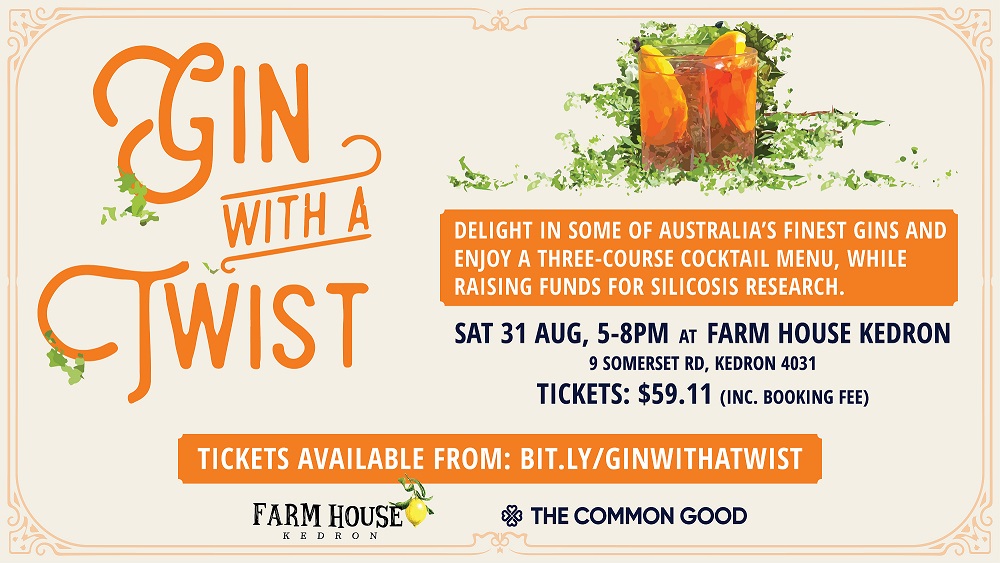 Entry includes a gin drink on arrival and a three-course cocktail menu designed by Farm House head chef, Ben King. Think substantial canapes to complement the gins and a dessert of Miss Sophia's gelato.
Gin with a Twist is being held in partnership with The Common Good, an initiative of The Prince Charles Hospital Foundation.
Researchers believe they have found a way to treat silicosis, a deadly lung disease described as the worst industrial health crisis since asbestosis.
But they need funding to continue their investigations and to conduct trials.
Silicosis predominantly affects stonemasons who inhale toxic silica dust while cutting materials like kitchen benchtops.
The dust settles in their lungs and stops them from working.
There is currently no cure and the condition is fatal.
So toast spring with some beautiful gins while raising money for a good cause.