Description
Alchemist Events has pleasure in presenting Gin! The Show, to be held on Saturday 30 March at the Stamford Plaza Sydney Airport. This event features gin, and only gin, at each stand. You will be able to sample around 100 different types of gin from more than 40 different brands, learn about gin and gin cocktails from both local and international brand ambassadors and producers, and purchase bottles of gin at special Show prices.
There are two 3-hour sessions on the day:
Noon to 3.00pm
4.00pm to 7.00pm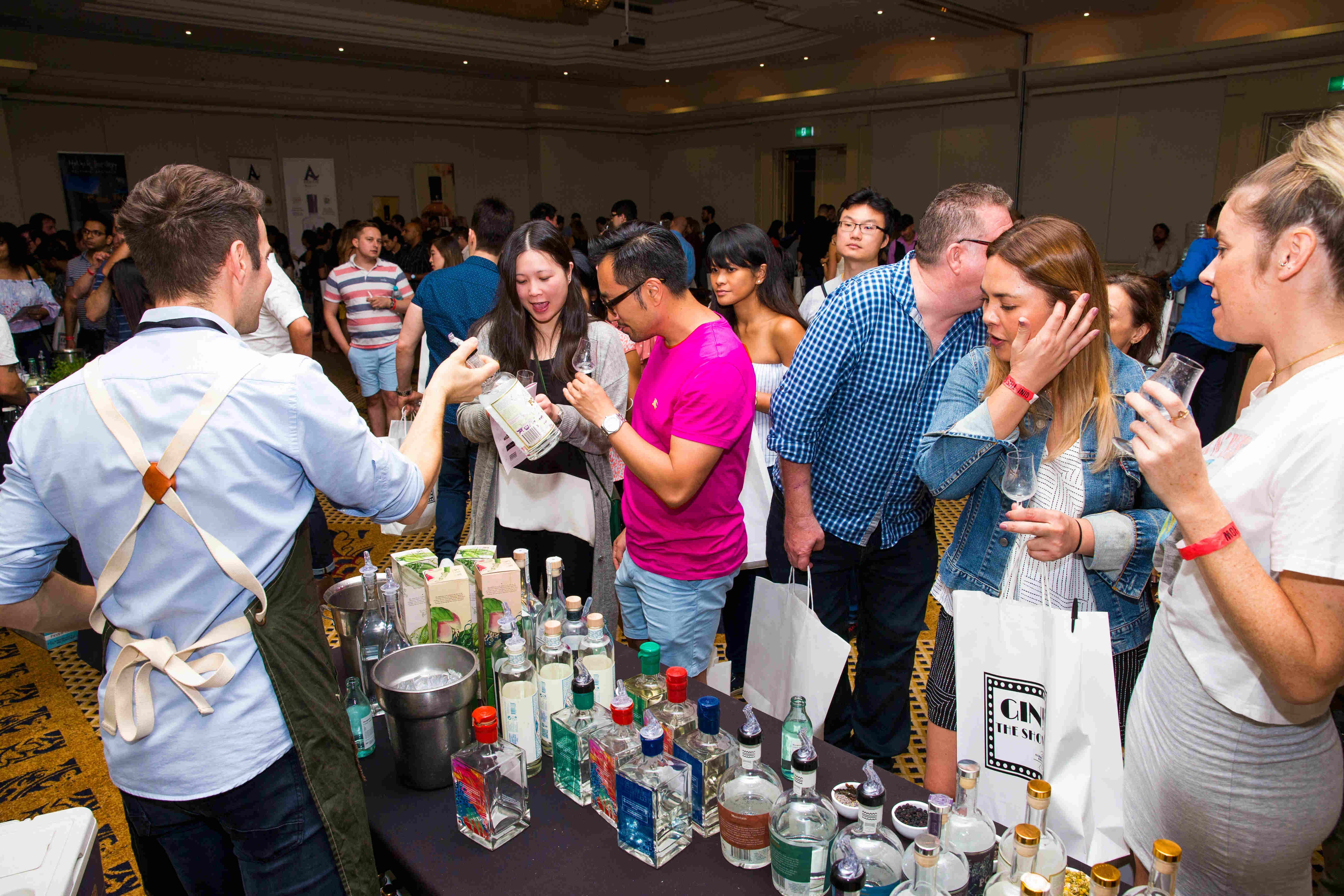 Each visitor will receive a showbag at registration with a tasting glass, bottle of water and a souvenir programme.

A range of food will be available for purchase in the registration area.

Four different gin cocktails, created by the team at Uber Bar Tools, will be sold in the AV8 Bar for $12.00 each (if you pre-order online), or $14.00 each (if you purchase on the day).
A pop-up shop managed by The Wine Providore, located just before the Show exit, will sell bottles at special Show prices.
Visitors must be over 18 years old to attend. Right of admission reserved.
Confirmed Brands will be updated soon.
Organiser of Gin! The Show - Saturday 30 March, Stamford Plaza Sydney Airport
Alchemist Events is managed by David Ligoff, the organiser of the highly successful The Whisky Show, held in Sydney, Melbourne and Adelaide. David has been organising events for over 30 years, including more than a dozen Whisky Shows over the past eight years. He also has brought his wealth of knowledge and experience to the world of gin. 
Claudia Bowman has now joined the Alchemist Events team. Claudia is an international cheese judge and has Represented Australia as a supreme panelist amongst invited international judges at 2 World Cheese Award event shows. Claudia has been immersed in the cheese world as a professional for 15 years and has operated her own events company, McIntosh & Bowman -  Agritourism Events Australia, for over 12 years before coming onboard with David Ligoff at Alchemist Events