One for the littlees! Intro to Gigo - Kids First Coding & Robotics for ages 3 - 5 yrs. One enrolment for each CHILD.
About this event
Meet Sammy! This cute little peanut butter and jelly sandwich is actually a robot that teaches coding principles and skills to children. A great way to teach the very basics of computer programming to our early coders through adventure and hands on play. There are many scenarios and stories to make learning fun! Completely screen free!
Bookings are required for all children attending. This is to ensure we have enough equipment on the day. Please only book your children a space so we know exactly how many kids are coming. Parents must attend with their child but do not need to book a place. Thank you.
Please keep your enrolment updated and let us know if you can't attend. This ensures other families do not miss out.
We have parking available at the Library, maximum 2 hour stay, or you can park anywhere in the Channel Court shopping complex, maximum 3 hours. Please ensure you are at the session ready to start at the advertised time. We look forward to seeing you.
Important Safety information:
As this program is currently modified to meet public gathering restrictions, we have limited spaces available.
We ask that you please register here, or call your local library if you need help making a booking. If you are no longer able to make an event, please let us know so that others don't miss out.
Due to this service being modified we request that:
A carer or guardian attend with the child if aged 8 and under.
You maintain physical distancing during the program
You do not attend if you are unwell
You follow the hygiene practices that have implemented (eg hand washing or sanitising).
If you have any questions or accessibility requirements, please contact us at Kingston Library on 6165 6208 or email kingston.library@education.tas.gov.au.
Location: Kingston Library, Meeting Room.
This is a program by Kingborough Robotics, funded by the Tasmanian Community Fund and supported by Libraries Tasmania.
#LibrariesTasmania #CreateCodePlay #KingboroughRobotics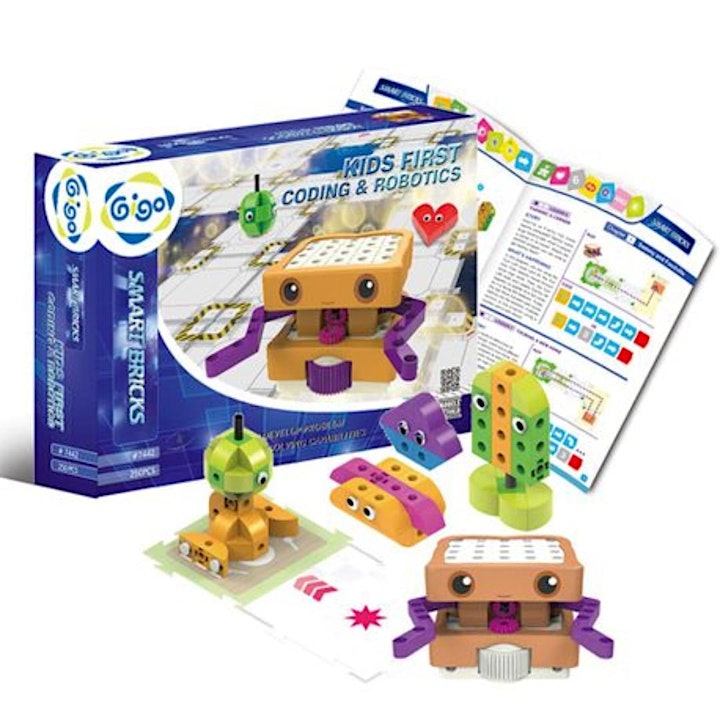 Organiser of Gigo with the littlees (3 - 5 yrs) with Kingborough Robotics
Kingston Library provides library services, research and information, adult literacy support, community learning, Adult Education, online access, archive and heritage services.
The Library is in the centre of Kingston with an off-street carpark from Hutchins Street and has wheelchair access.
Any Libraries Tasmania events at Bruny Island will be displayed under Kingston Library's list of events.