Description
VIVID SYDNEY is the world's largest festival of Light, Music and Ideas.
Join us at this event for a stimulating discussion on the inner forces driving local and global architecture, set within Sydney's highly acclaimed 1 Bligh Street building as part of VIVID IDEAS. Combine your evening with a VIVID LIGHT experience for one amazing Saturday night!

'Music is liquid architecture; Architecture is frozen music' Johann Wolfgang von Goethe

Hear from local and international guest speakers, with a panel discussion and audience Q&A, and enjoy light food, refreshments and German beer and wine thanks to the German Consulate Sydney. The 1 BLIGH foyer will be illuminated to great effect, creating an almost cathedral like atmosphere, accompanied by live classical music thanks to the Ascham Senior String Quartet. Truly a great way to experience this iconic building's grandeur from inside and out.
Our very special guest speakers include Dr Tim Williams CEO, Committee for Sydney, Ray Brown Managing Director, architectus, Chris Bosse Managing Director, LAVA Asia Pacific, and key representatives from Cbus Property and Dexus. With talented special guest MC Rebecca Gilling of Planet Ark leading the discussions you can be sure of an informative and entertaining evening.
Join us early evening on Saturday 3 June. Doors open at 6pm with classical music performed before the panel discussions begin at 6.30pm. Limited tickets available so be quick to reserve your seat.

Where is architecture creating its future? How are technological and renewable developments impacting direction? How is the sector shaping and being shaped by policy, funding, environment and creative technology? Disruptor models and tradition - what are the concepts of tomorrow and where are we headed?
---
Bringing together national and international industry leaders, creatives, startups, uni students and lovers of architecture. Come along and discover, experience and network with architectural industry giants and visionaries! Learn how local and international architectural partnerships are forged and world class outcomes achieved.
The iconic 1 Bligh Street building is an architectural exemplar. It sets the benchmark nationally and is a magnificent example of international collaboration with team spirit at its core, designed by Architectus of Australia and Ingenhoven Architects of Germany. 1 Bligh is owned by DEXUS Property Group, DEXUS Wholesale Property Fund (DWPF) and Cbus Property.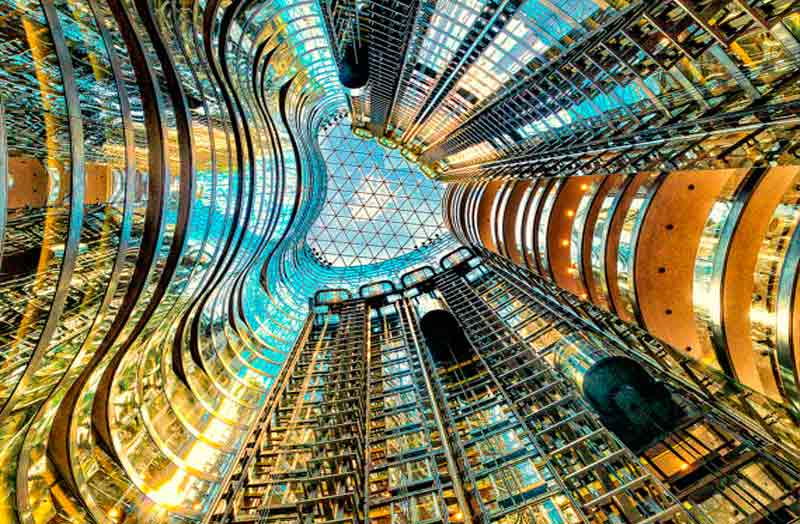 Looking up into the atrium. View Video of 1 Bligh here

This is your chance to network with inspired creatives across key architectural disciplines - all sharing their expertise and providing a catalyst for topical conversation and innovative ideas. Your night will be set against a backdrop of an illuminated city skyline with the VIVID LIGHT extravaganza!
Why not make this special occassion your VIVID LIGHT night out by heading to Circular Quay after the event for restaurants, bars and the magnificent harbourside light displays on Saturday 3 June.
---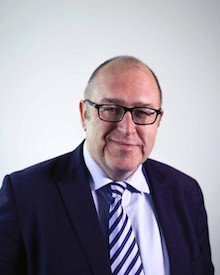 Dr Tim Williams - CEO, The Committee for Sydney
Dr Tim Williams is CEO of the Committee for Sydney, 'an increasingly influential policy forum' (Australian Financial Review). The Committee has been welcomed by Premier Berejiklian as providing 'key thought leadership for the city we love'.
Before coming to Australia in late 2010, Tim was recognised as one of the UK's thought-leaders in urban regeneration and economic development. Between 2000 and 2010 he wrote 400 weekly columns for the specialist professional journal, 'Regeneration and Renewal', and in 2003 was named by readers of that journal as the leading personality in the sector in the UK. This award also owed something to the profile Tim developed as CEO of the Thames Gateway London Partnership between 1998 and 2003.
---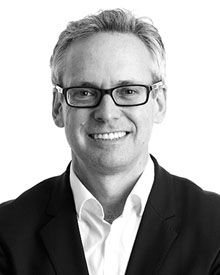 Ray Brown - Managing Director, Architectus
Ray Brown has been a Director of Architectus for 20 years and has an active role in developing the strategic direction of the practice in addition to leading multiple project teams. Ray's significant projects to date include winning the DEXUS/City of Sydney design competition and realisation of 1 Bligh Street in association with Christoph Ingenhoven, along with winning the design competition for the Qantas Headquarters Redevelopment.
---

Chris Bosse - Director, LAVA Asia Pacific
Chris Bosse founded LAVA (Laboratory for Visionary Architecture) along with Alexander Rieck and Tobias Wallisser in 2007. From the beginning the target was to embark on a new architectural approach while learning from each other's diverse expertise, which spanned building processes of the future, cutting edge digital planning technologies and the computerised study of organic structures and resulting spatial conceptions. Chris is also Adjunct Professor at the University of Technology, Sydney. Educated in Germany and Switzerland, he worked with several high-profile European architects before moving to Sydney. While Associate Architect at PTW Architects in Sydney he completed many projects in Asia and the Middle East.
Chris is an acclaimed leader in architectural practice, research and teaching. His work on the Watercube Olympic swimming centre in Beijing received the Atmosphere Award at the 9th Venice Architecture Biennale. Chris won an Emerging Architect Award from RIBA in 2008 London, a 40 Under 40 Award in 2012, and an Australian Design Honour at the Australian Design Centre in Sydney in 2015.
Chris is LAVA's Sydney Director, with Tobias in Berlin and Alexander in Stuttgart. LAVA operates as a unique network with branches placed strategically worldwide - Sydney, Shanghai and Berlin. It has an 'augmented network office' platform, a mobile and highly flexible network of specialist designers, collaborators and external consultants. Although their foundations lie in the Occident, LAVA's projects lie predominantly in the Orient - Sydney, China, South East Asia and the Middle East – offering opportunities to develop the architecture of the future.
---

Rebecca Gilling - HR Manager, A/V Projects Manager and Media Spokesperson,

Planet Ark
Rebecca Gilling is the MC for this insightful VIVID IDEAS event. After a 25-year career as an actor with career highlights including the iconic '80s mini-series Return to Eden, Rebecca retrained as a social scientist and joined Planet Ark in 2002 to manage their audiovisual work and represent them in the media.
Having qualified in Human Resource Management, Rebecca has added HR to her responsibilities, and has also gained a Masters degree in Sustainable Development.
As the daughter, granddaughter, niece and sister of architects, Rebecca was imbued from an early age with a passion for architecture. In her capacity as a presenter on Channel 9's 'Our House' program, Rebecca has also been the lay member of the Australian Institute of Architects Awards judging panel.


---
Jun Yi Loh - winner of the 1 BLIGH PRIZE
Special guest Jun Yi Loh, winner of The 1 Bligh Street Master of Architecture Final Year Prize in Sustainable Highrise Architecture will also have his award-winning work on display for the evening.


---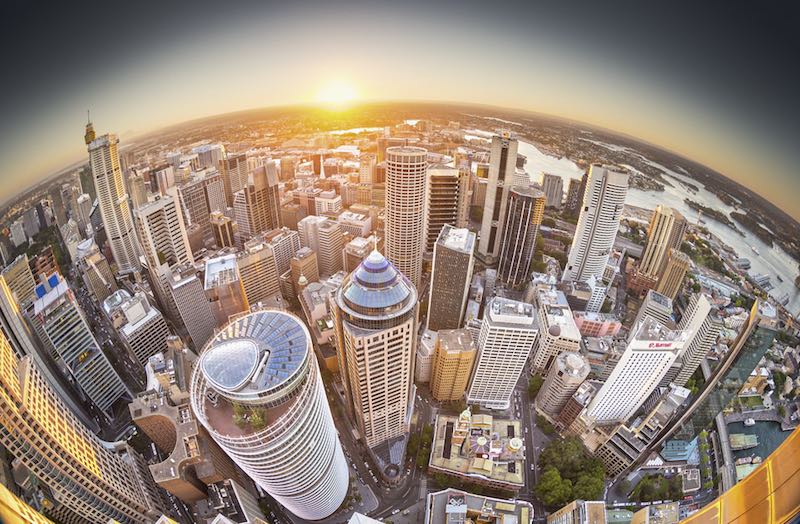 View VIVID SYDNEY stop motion film of harbour light display's here
---
About 1 Bligh Street
1 Bligh Street is an ecologically sustainable development and was awarded six-star green status by the Green Building Council of Australia. Green features include a basement sewage plant that recycles 90 percent of the building waste water, solar panels on the roof and air conditioning by chilled beams. It is Australia's first major high-rise building with a full double-skin façade with external louvres. These conserve energy, eliminate sky glare and optimise user comfort. The angle of the louvre blades is automatically adjusted according to their orientation to the sun. A naturally ventilated, full height atrium, on the southern side of the building, maximises natural light to each office level.
The building also houses a childcare centre, two cafés and a basement car park for 96 cars.
The large-scale aluminium sculpture at the top of the curving steps at the entrance on the corner of Bligh and O'Connell streets is by New York-based Australian James Angus. The developers describe it as "a complex network of three-dimensional ellipsoidal surfaces drawn from shapes expressed in the design of the building", adding that its brightly painted colour scheme traces the underlying geometry of the sculpture.
The building was named the Best Tall Building Award in Asia & Australasia for 2012 in the Council on Tall Buildings and Urban Habitat'sSkyscraper Awards and also won the International Highrise Award 2012.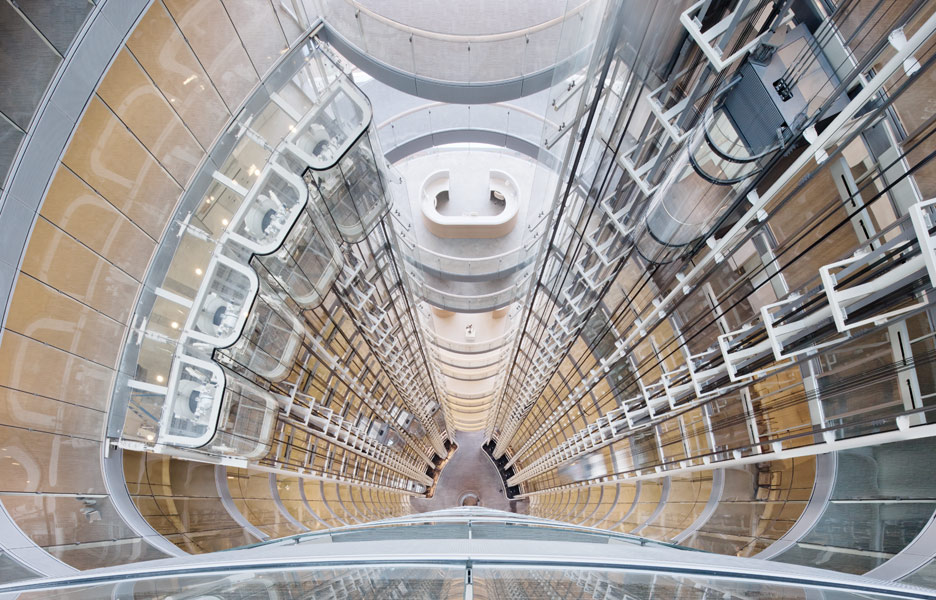 VIVID SYDNEY event website - 'Ghost in the Design'


---
MAJOR TENANTS FOR 1 BLIGH
Bloomberg L.P
Clayton Utz
Office of the Prime Minister of Australia
Commonwealth Parliament Offices
Oil Search