The Queen of the Harbour will be absolutely buzzing for the Friday of Aqua Rugby. World-class food, drinks, music & rugby - on a superyacht!
About this event
Hosted by exciting entrepreneurial leaders Jumpstart Security & online alcohol retailer Drinks Trolley - Ghost II will be filled with festive vibes & great people to meet for your business list.
Spend your Friday after lunch on a custom-built 37 metre Majesty superyacht, eating fresh seafood & sipping on the finest that Aqua Rugby hospitality has to offer.
Ghost II will be perched up with the best view of all the rugby action on the pontoon pitch, with incredible live entertainment on the yacht throughout the day + more!
Dress: Smart Casual
What's included with your ticket aboard Ghost II?
• An amazing full-day on the Ghost II superyacht with all of your gourmet food & premium beverages included.
• A brief Q + A with panel of Rugby Greats on board.
• Brilliant live music & entertainment on the boat & shoreline on the day.
• If networking is what you're after with your Aqua Rugby experience, the Ghost II Superyacht will be a business-networkers dream crowd!
• The very best view of the Aqua Rugby Festival rugby pontoon.
• Aqua Rugby ambassadors on board for you to meet & chat out with.
• Premium beer, wines & sparkling included in your package. With 4 x cocktail tokens to try our sponsors range of spirits.
• Seeing the first-ever champions of the Aqua Rugby Festival be crowned!
Get onboard for one of the freshest and most exciting days on the Sydney sports and entertainment calendar. Full of the best food & drinks, amazing festivities , plus rugby and great harbour vibes as we lead into summer.
▀▀▀▀▀▀▀▀▀▀▀▀▀▀▀▀▀▀▀▀▀▀▀▀▀▀▀▀▀
(Ticket holders must be 18+ and will be asked for ID upon entry)
** Boarding times and locations are subject to change and all ticketholders will be updated leading up to the event if this does occur **
We'll be in touch prior to the event via email for any dietary requirements for ticketholders.
All ARA ticket prices are inclusive of any applicable booking fees and commissions. If you cancel your booking 7 days before the the event you may be entitled to a refund of the ticket price, but not any applicable booking fees and commissions.
Terms & Conditions can be found at www.aquarugby.com
▀▀▀▀▀▀▀▀▀▀▀▀▀▀▀▀▀▀▀▀▀▀▀▀▀▀▀▀▀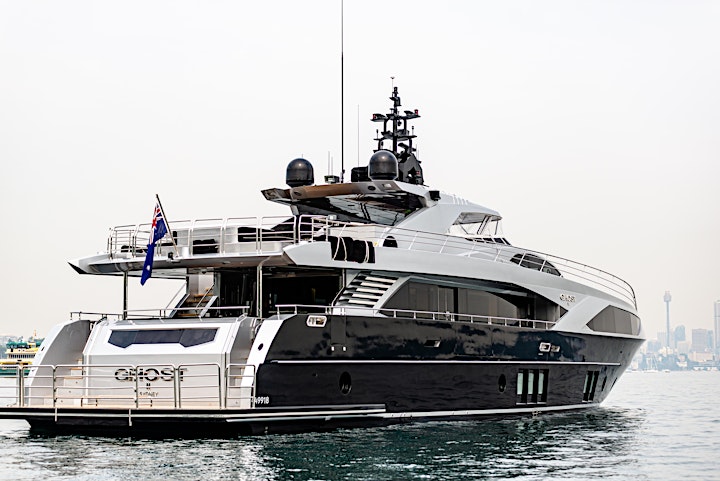 Organiser of Ghost II Superyacht Friday
Sydney's iconic Manly Wharf hosts the inaugural Aqua Rugby Festival in November 2021!
A two-day floating rugby tournament with a range of exciting rugby teams to battling it out for the first-ever Aqua Rugby Championship.
All matches are played on top of our floating 30 x 30 metre grassed-pitch, where players will dive into the water to score tries off the pontoon + bonus fast-paced rugby rules added to the mix. Lining the floating pitch will be a flotilla of ticketed Super Yachts, for you to choose your VIP vessel to experience the action from.
With the Manly shoreline: stacked with food trucks & colourful markets - free for the passing public to experience rugby atop of the water like never before.