Description
Have You Ever Considered How Marketing Through Social Media Might Work in Your Business?
With the vast amount of marketing space available to businesses today, it is critical to adopt the correct strategy for your business. Whether it be Facebook, LinkedIn, Twitter, Google (or any initiative), it is key to maximise YOUR TIME and make the most out of YOUR MONEY!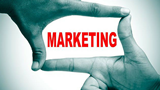 What You'll Learn At The Seminar
- The power of social marketing for your business.
- How to create your own marketing space.
- How to leverage your teams time, to maximise efficiency and profits.
- How to generate significant profits instantly.
- How to connect platforms together to create a cohesive system.
- How to build a Lead Machine and keep the lead funnel full.
- Train your team to become a marketing force.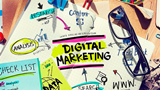 Phil Badura and Fiona Fell are joining forces to to help business owners understand how marketing can best work across the different platforms within Social Media. They will also take you on a journey of how marketing is changing from where it used to be, to where it is today and the path that it is headed into the future, and how you can leverage your marketing activities to grow your business ...
Register Now!
Limited Seats Available For This Unique Event




Registration and Networking from 5:15 pm
Fiona Fell - Phone:

0409 112 490


Email: fiona@leadstoclients.com.au
Phil Badura - Phone:

0419 867 638


Email: philbadura@actioncoach.com