Description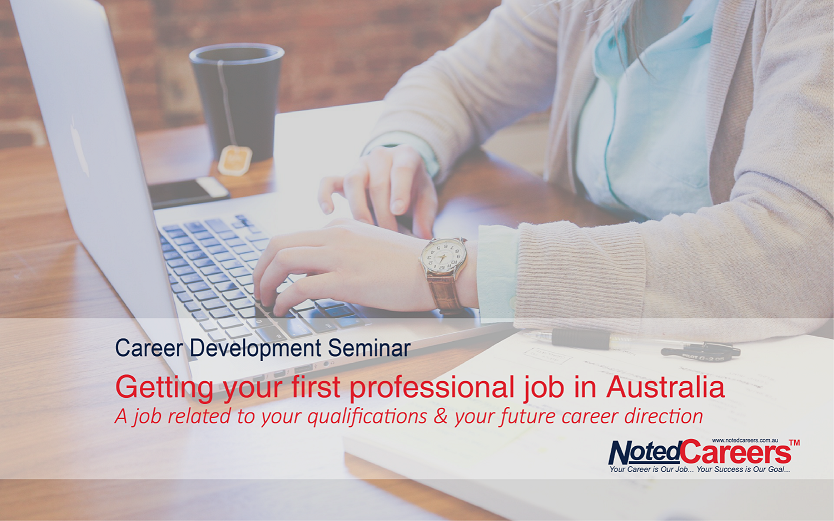 99% of job seekers believe in increasing their chance of receiving job offers only by sending a large number of their resumes and cover letters to apply for the many online jobs advertised. It is, in fact, one of the most common fallacies, which hinder their employment prospects.
A good resume and cover letter are just two tools in job search, however, in order to get a professional job, you need to use these tools, and others, effectively to gain the interest of employers to contact you for an interview!
NotedCareers proudly presents July seminar of 2016 Career Development Seminar Series titled "Getting your first professional job in Australia - A job related to your qualifications & your future career direction".
This seminar will address and explain all common fallacies in job search in Australia, suggest general advice on how to gain job interviews and have an open Q&A with our speakers during a networking session.
Bring your own questions to discuss during our Q&A and networking at the end