Description
Design sprints are a fast-paced process for co-designing, prototyping and validating new product, service, and business model ideas. The process enables teams to derive actionable insights on major challenges in under a week. Since Jake Knapp outlined GV's design sprint process in Sprint (2016), the method has become a signature offering of product design companies and consultancies internationally. Many of the biggest companies in the world use design sprints as part of their early stage R&D cycle. The model and its applications are rapidly evolving as startups and SMEs become aware of the benefits of the approach.
What is a design sprint? What's the relationship between design sprints and design thinking? When should you run a design sprint, and why? Most importantly, how do you run one, and how do you get the most value out of the experience?
This masterclass offers a practitioner's guide to design sprints, focused on the practical challenges and commercial benefits of the approach. Dr Tim Rayner will walk you through the 4-day design sprint model, explaining the thinking behind each step of the process and how to get the most out of your design sprint team.
Topics to be discussed include:
How to know when you're ready to sprint
Tips and tricks for running an awesome sprint
How to use design sprints to create a collaborative team culture
The origins - and potential future - of design sprints
About Dr Tim Rayner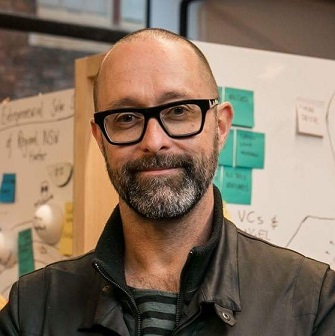 Dr Tim Rayner teaches 'Leadership, Teams & Scalability' in the MBAe at UTS Business School. He runs design sprints with Hello Again, a solution design agency in Byron Bay. Tim is fascinated by the rapid evolution of startup culture and its impact on the future of work. He is the author of 'Hacker Culture and the New Rules of Innovation' (2018) and the award-winning short film 'Coalition of the Willing' (2010).
By entering this event you agree that UTS may use photographs or video footage taken of yourself during the event for marketing purposes including DVD production, posting on UTS website and or social media platforms, or for future UTS events.