Getting to the Heart of What Matters - The Role of a Support Worker - Brisbane

Thursday, 5 December 2019 from 9:00 am to 4:30 pm (AEST)
Event Details
About the Workshop:
The role of a support worker is complex and multi-faceted. Paid staff can make a significant contribution to a person's life – enabling the person to live a rich life and pursue their own unique goals and dreams.
What lies at the heart of the role is, however, frequently invisible. When we fall into the habit of talking about "hours", and tasks, routines and schedules, it's easy to be distracted from what really matters about supporting people well.This full day workshop will be an opportunity for support workers to critically reflect upon the essential purpose of their role, the values that drive "support", and the sorts of relationships which are core to supporting someone well, particularly in relation to valued roles and community belonging.
Topics Covered will include:
Your role in a person's life
Getting to know the person in order to assist them well
Supporting belonging, contribution and relationships
What gets in the way of good support?
Download Flyer  (pdf) 
Download Accessible Flyer  (Word)
About the Presenter: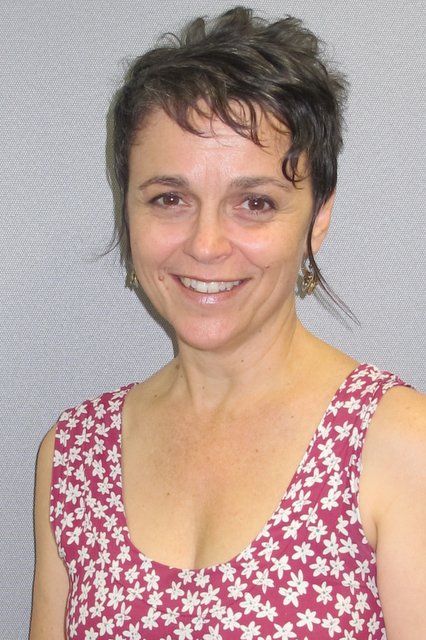 Suellen Welch works with CRU as a Casual consultant. Suellen has previously worked for several small community based organisations in Brisbane in team leader and key worker roles.
She has experience working as a support worker, supervising support workers, and as a Support Co-ordinator, as well as engaging support workers to work with her son.
Who Should Attend?
This training is for support workers who are directly assisting an individual with disability to live a good life in community. People self-managing may want to recommend this training to their support workers. If you or your organisation wants to register more than four workers at this workshop, we would appreciate you contacting CRU to discuss this.
Using Your NDIS Funding at CRU:
For people who are self-managing or using a plan manager, it is possible to use NDIS funding at CRU. To help you work out if this event is a reasonable and necessary support that will help you (or your family member) achieve your goals, there are Learning Objectives below. For more information about using NDIS funding at CRU, see our website. As CRU is not a registered NDIS service provider at this stage, people who are Agency managed cannot use NDIS funding to pay fees for CRU events.
For NDIS participants who are directly employing your own staff, you can use any savings in your funding to help you manage direct employment arrangements, including providing training to staff. Like all supports funded through an NDIS plan, training for support workers should contribute to the participant achieving their goals.
Learning Outcomes:
Potential links to participant goals*
Identify the elements of a good life and reflect on assumptions about people with disabilities' right to and the possibility of a good life.
Strengthens focus on goals of participant;
Encourages critical reflection on practices that may undermine the achievement of a participant's goals.
Begin to develop a framework for thinking about the role of a support worker in their own particular contexts.
Contextualises learning to the goals, aspirations and support needs of the participant they are supporting.
Understand Valued Social Roles and how the concept can be used to support people to have access to the good things of life.
Enhances ability to work to support greater & more meaningful social and economic participation;
Understand the importance of friendships and relationships and analyse what can get in the way of relationships for people with disability.
Enhances ability to work to support new friendships & relationships and to deepen existing relationships;
Enhances ability to work to support greater & more meaningful social participation;
Enhances ability to work to support development of informal supports.
Identify factors and strategies that make belonging in community more likely.
Enhances ability to work to support greater & more meaningful social and economic participation;
Enhances ability to work to support development of informal supports.
Strategies for supporting greater independence.
* every person has unique goals and aspirations. This information is provided to assist NDIS  participants and their supporters determine whether the learning outcomes relate to the participant's goals.
To view CRU's cancellation policy, visit: http://cru.org.au/about/policies/#cancellation 
Community Resource Unit Ltd.
CRU has a 30 year track record of working across Queensland to help people with a disability take control of their lives and take their place in their community
Contact CRU if you need assistance or are unable to register online, by calling (07) 3844 2211 or email us at  cru@cru.org.au
---
Venue and Parking:
Information about getting to CRU and parking options can be found here
When & Where

Community Resource Unit Ltd
CRU OFFICE Level 2, 43 Peel Street
South Brisbane, QLD 4101
Australia

Thursday, 5 December 2019 from 9:00 am to 4:30 pm (AEST)
Add to my calendar
Organiser
Website: http://cru.org.au/organizer/community-resource-unit-inc/
Phone: 07 3844 2211