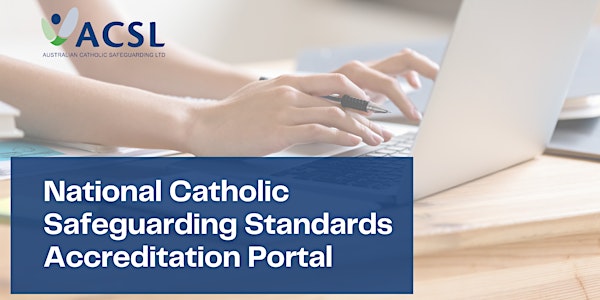 Getting started with your self-assessment on the NCSS Accreditation Portal
This session will help you get started with your entity's self-assessment on the NCSS Accreditation Portal.
About this event
This session will focus on:
Understanding the purpose of the NCSS Accreditation Portal
Providing an overview of the portal's functionality
Practical instruction on how to start your self-assessment
Hosted by ACSL and portal development team Breaking New Ground (BNG), there will also be an opportunity for Q & A.
Church Authorities and their safeguarding managers are welcomed to join this session to understand how they can get started with their entity's self-assessment.
Note: The portal is available to ACSL subscribers at the diocesan, religious institute and MPJP level.
Requirements :
A computer (Mac OS X or Windows) is preferred, but any device with a browser and speakers/headset can work. Google Chrome is the preferred browser. High speed internet will enhance your experience, 3mbps is the recommended minimum – test your speed here.
Joining the session:
ACSL will email you on the business day prior day to the session with login details and other session materials.
You can contact ACSL at any time if you have any questions by emailing resources@acsltd.org.au or phoning us on 1300 603 411.
____________________________________________________________
Media Disclaimer:
As an attendee at an Australian Catholic Safeguarding Ltd (ACSL) event, you may appear in photographs, video and audio recordings taken on the day by an ACSL designated person(s). Such media may be used, with discretion, in publications by and for ACSL . To opt out of this arrangement, please advise a facilitator from ACSL on the day, or in writing to ACSL via info@acsltd.org.au.
ACSL reserves the right to cancel this event in case of an insufficient number of participants. Should the event be cancelled ACSL will notify participants in writing.
Privacy
Read our Personal Information Collection statement on our website here.