Getting on Track for Success with Social Media (Melbourne) - 2 & 16 Novembe...
Description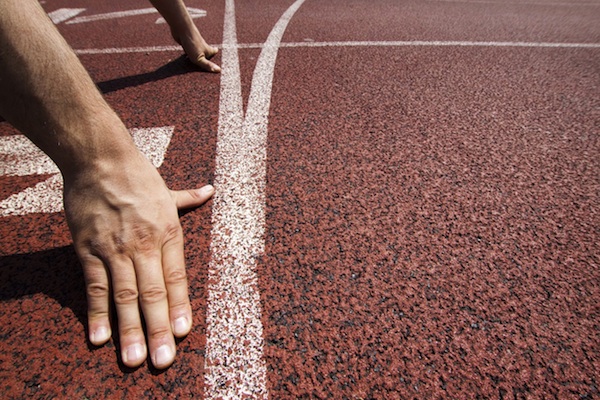 Not sure how to best make social media work for your campaign, project or organisation? Want to learn how you can effectively use social media to achieve your vision and make your big idea happen?
In our new practical workshop we will answer your big questions, save you hours of unnecessary stress, and get you on track confidently building your online presence and engaging your community to achieve your objectives.
What you can expect

Getting on Track is an intensive two day workshop where you, your staff or team members will:
discover how to use the most popular social media platforms more strategically and effectively

design a system that enables you to manage all your online channels, and curate and publish quality content

work on a digital communications strategy for your organisation or project
Who is Getting on Track made for?

Anyone with at least a basic level of experience blogging or using Facebook, Twitter or LinkedIn, who:
wants to go beyond the basics and be more strategic to grow reach and impact

needs help managing multiple online profiles (personal or professional)

could use practical tips and systems to effectively use time and available resources
What you will leave with
an understanding of the key principles of social media best practice

the outline of a practical social media policy for your group or organisation


a draft social media strategy for a current project or campaign

a plan for assessing and mitigating risk

Join communications strategists and digital media practitioners David Hood and Rebecca Frew, for this hands-on two day workshop packed with knowledge, tips and insights. Between them David and Rebecca have over seven years of experience working with leading organisations including Greenpeace, Hub Melbourne, RMIT, TEDxMelbourne, the Victorian Department of Justice, Country Fire Authority, and social entrepreneurs and future builders from all over the world.
We'll cover strategy, systems, tips and tools for:
social media platforms Facebook, Twitter, LinkedIn, Google +, YouTube, Flickr, Instagram and Pinterest

blogging platforms WordPress and Tumblr

event-based sites Eventbrite, Meetup and Storify

email and newsletter marketing using Mailchimp

mobile apps
Lunch, morning tea and afternoon tea are included.
Book two or more staff or team members in to Getting on Track and take advantage of two days of facilitated strategy development together, and 15% off the cost of registration.
To help provide an optimal learning experience, workshop size will be kept to 18 participants. Please register early to ensure your place.
---
Getting on Track for Social Media Success has been designed by Doing Something Good in partnership with Collabforge.

Collabforge are a Melbourne-based consultancy with expertise in collaboration, innovation and emerging technologies. Collabforge help organisations and communities build capability for collaboration and tap into the potential of the web and other social technologies.
This Getting on Track for Social Media Success workshop will be delivered by David Hood (Doing Something Good) and Rebecca Frew (Collabforge).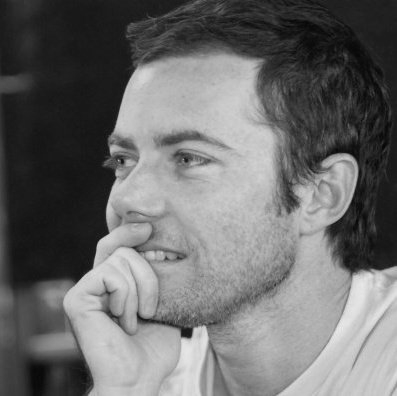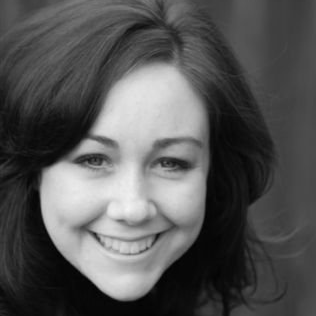 David has been working with not-for-profits and community organisations for close to 15 years - including almost four years at Greenpeace Australia where he worked in Communications and Public Engagement and was the Campaign Project Leader on the successful viral campaign against Nestle for deforestation.
The use of social media has been deeply integrated into David's current projects as founder of Doing Something Good and host of The Collaboratory Melbourne. His mission is to realise the potential of the strategic use of the social web, emerging models for business and collaborative networked communities to build better futures for all, together.
A graduate of the School for Social Entrepreneurs program in 2011, David was earlier this year named Melbourne Social Entrepreneur of the Year.
Connect with David on Twitter and LinkedIn
Rebecca leads a suite of social media projects for the Department of Justice, including its Emergency Services Volunteer Engagement campaign, its Fire campaign and Play it Safe by the Water campaign (2012). She sits on a number of cross-government advisory panels aimed at guiding the use of social media as a tool for effective community engagement.
Recent work includes preparing the response on social media to the recommendations from the Review of 2010-11 Flood Warnings and Response as part of the government's emergency management reform. Rebecca's work has helped to improve clarity across the department on risk, governance and operational issues associated with social media and government.
Earlier in her career Rebecca was a high-school teacher. She holds a Bachelor of Education (Honours) and enjoys combining her teaching experience with her passion for social media.