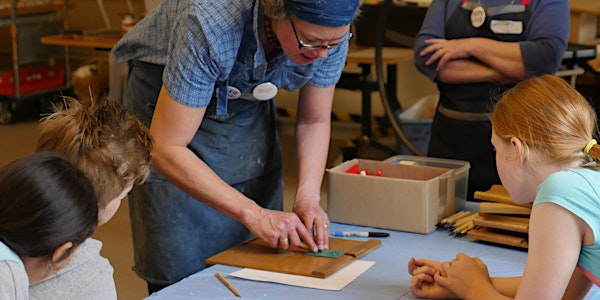 Get your message out! Printmaking workshop - October school holidays
Location
The Centre of Democracy
Institute Building
Corner of Kintore Avenue & North Terrace
Adelaide, SA 5000
Australia
Description
People share their opinions in many different ways. Join artist Simone Tippett in the October school holidays for a printmaking workshop to help get your message out to the masses! Explore the Centre of Democracy and see some postcards (the first kind of social media!) from the State Library's collection before Simone helps you to create your own postcard using real printmaking tools. Don't forget to wear old clothes - printmaking can be messy!

When: Tuesday 1 October 2019

Time: Each workshop will be 2 hours in length. There are two timeslots to choose from: 10am-12pm OR 1pm-3pm
Cost: $10 per person
For ages 10+ due to the complexity of the activity and the use of printmaking tools and materials which are suited to an older age group.
Where: Meet at the Centre of Democracy, Institute Building, cnr North Terrace & Kintore Avenue, Adelaide.
The workshop will take place in the Education Room, Institute Building, State Library of South Australia.
Bookings essential.