Celebrating the launch of Renee Hasseldine's new book Get Visual! All proceeds to Just Peoples and Koorie Academy Youth Camps.
About this event
GET VISUAL! BOOK LAUNCH
We are very excited to invite you to the 'Get Visual!' book signing event with Renee Hasseldine.
Not only will you get a copy of the book, a hot drink and afternoon tea, we are also using proceeds from this event to support JustPeoples and Koorie Academy Youth Camps.
Date: Saturday 19th June 2021
Time: 3pm
Where: Earthbound Bolton, Eltham
*COVID NOTICE* If you buy tickets and it needs to be moved due to lockdown, your tickets will be valid for a rescheduled date. If you can't attend the new date, a refund will be offered.
Limited tickets available. Ticket sales end COB Tuesday 15th June 2021.
ABOUT THE BOOK
Are you a small business owner, consultant, expert or thought leader who is ready to harness your genius for maximum impact? This book is for you!
When you're an expert in your field, conveying yourself in a way that others understand can be a challenge. When your expertise and solutions are complex, it can feel like they're tangled up in a web of interconnected thoughts and concepts. This book provides a proven system to untangle and organise your thoughts, so that you can clearly and succinctly explain your value proposition to your audience, in a visible and tangible way.
With Renée's award-winning Think RAPT™ system, you'll learn how to create four powerful visual models, to win clients and scale your business.
It's time to Get Visual and unlock your genius today!
This book demonstrates how to showcase your proven methodologies and the outcomes you create for your clients using visual models. Read it. And more importantly take action on what you learn.
Glen Carlson, Co-Founder of Dent Global
No more lengthy proposals and pitches. Visual models are the new black! Highly recommended!
Jodie Willmer, Co-Founder and Business Mentor, Happy Changemakers
The Think RAPT System is the fundamental business pitch they forgot to teach you in business school. Master this system, and you'll never have to worry about standing out in a crowded market again.
Martin Traz, Business Strategist & Expert Legacy Builder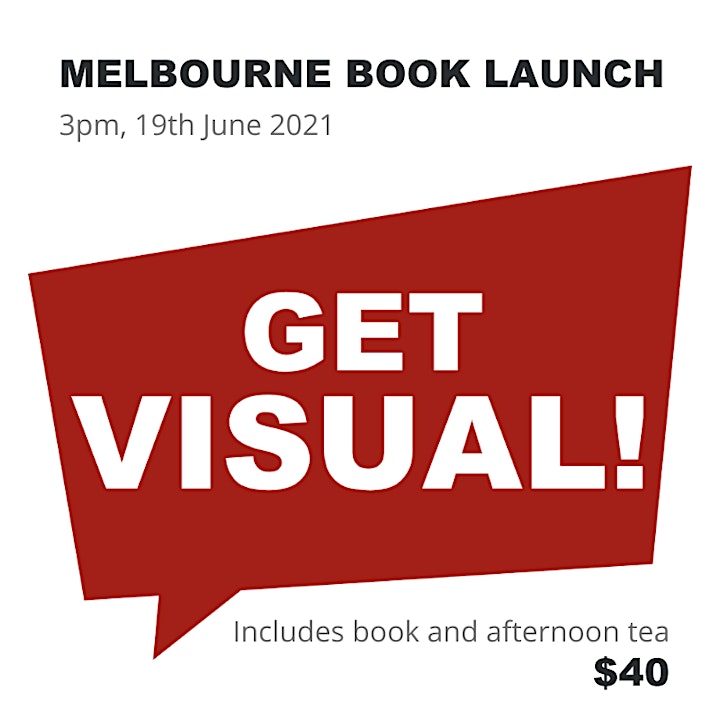 Organiser of GET VISUAL! BOOK SIGNING EVENT!
When it comes to extracting knowledge, skills, and experience out of thought leaders' heads and turning it into pictures, Renée is a superstar. Her knack for extracting powerful ideas and transforming them into succinct, inspiring content is sheer brilliance. This is the core of the Think RAPT system, and it is a critical skill for any visionary who is ready to take their message to the world.
Renée is the best-selling author of Share Your Passion, co-host of The Business Playroom and host of the Leveraged & Loving It Podcast.