Description
Use your smartphone to deliver compelling video messages that give you an unfair advantage in the marketplace
Can You Speak Video?

The skill to present confidently on video is now essential for all business owners, corporate execs, sales teams, personal service providers.
GetVideoSmart lets you confidently make twice as many e-n-g-a-g-i-n-g video messages in half the time.

As we rush into 4IR, the 4th Industrial Revolution, we are also entering the video age of communication ... though in business you wouldn't think so.
We are happy to be in a video if we have a beer and set of BBQ tongs in our hand. Put a suit on and we won't go near it. Why?
The reason is simple and very human. We don't like how we look and sound on video. We worry we will look amateurish. 59% of adults are more self-conscious on camera than in real life.
This is opportunity lost. As we head towards the 2020's, at the heart of all communication is video. Video is the language of 4IR. Companies and individuals that up-skill to meet the needs of 4IR will have an edge. All you need is half a day and a smartphone.
COME TO THIS WORKSHOP IF YOU WANT TO
Be able to create short purposeful videos that people want to watch
Better connect with customers, staff, peers
Build trust
Improve your 'likeability' factor on video
Appear confident and relaxed in your videos
Build morale within your business
Improve employee engagement scores
Be more productive in less time
Get personal messages to more people without having to be there in person
Bridge the generation gap between leadership and staff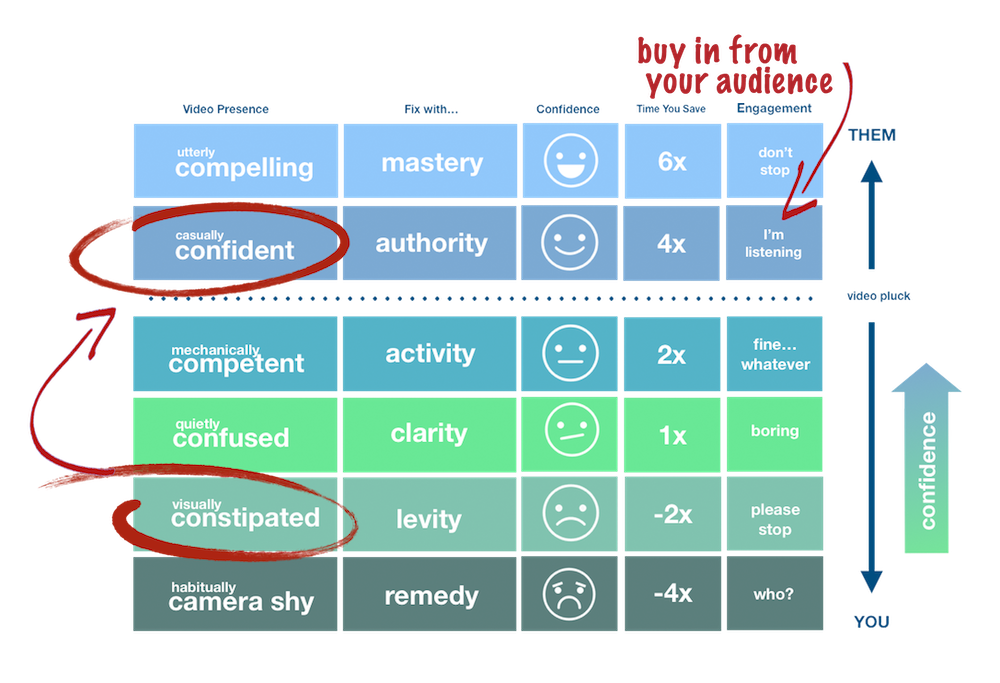 YOU LEARN
How To Fix Your Nervousness
How To Make the Smartphone Make You Look Smart
How To Get Clear Sound First Time, Every Time
How To Look Younger on Video Without Plastic Surgery
Why You Don't Like Watching Yourself On Camera And How To Get Over It
How To Be Yourself: Because an Original Is Worth More Than A Copy
How To Write A Script To Build Instant Rapport
How To Tame The Technology So You Control It, Not The Other Way Around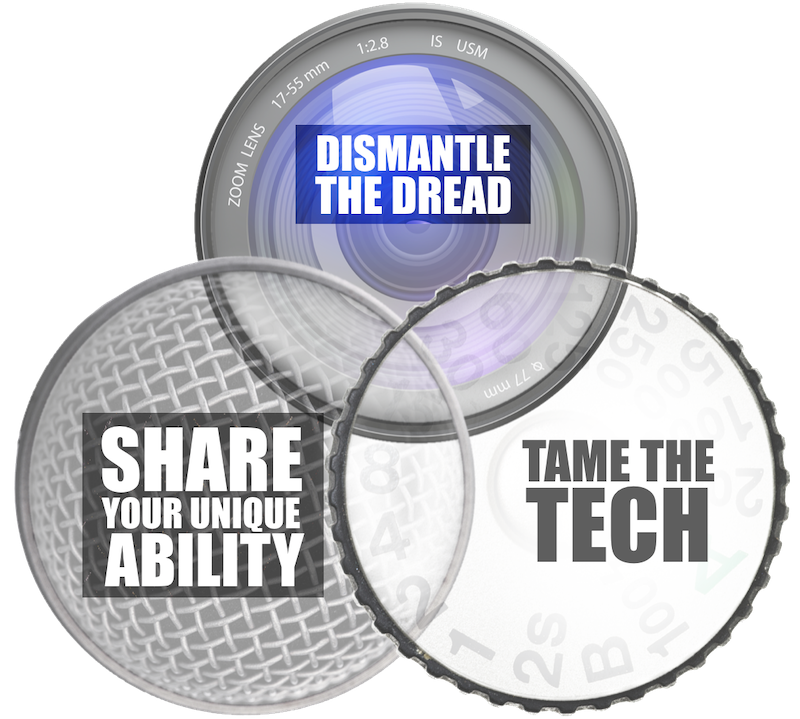 BENEFITS
You'll make much greater use of the $1500 smartphone in your pocket
You won't spend 3 hours making a one minute video
You leave with the tools and techniques and strategies that will put you so far ahead of the pack.
The special sauce I share with you will not just prepare you for the camera, it will help you shine on stage, whether that is in the boardroom or before 500 people.
You'll get script templates to 'smarten up' your messages
You will learn video tips that most video experts don't understand
You'll be able to speed up your production process by writing, filming and editing your videos in batches
You'll save money by not buying useless, over-hyped, unnecessary equipment
WHO SHOULD ATTEND?
Anyone in Sales wanting to

introduce new products
send personalised thankyou's to customers
introduce themselves to new customers
Mid to Senior Leaders / Business Owners wanting to

help their people understand WHY?
welcome new members when they can't be there in person
make brief announcements about job openings, compliance requirements
reduce the time they spend on emails
keep their team current
give progress updates
Anyone involved in training and educating their teams, publicity, promotions and social media
Anyone wanting to make outstanding video job-applications
INCLUDED IN YOUR WORKSHOP PACKAGE
5 hours of easy to understand, easy to action training
Your copy of the book 'Get Video Smart'
tea/coffee
access to the private online Get Video Smart training portal
lunch break

*No one is required to perform in front of the group. This is an embarrassment-free zone.
**SPACES ARE LIMITED. BOOK YOUR SPOT NOW SO YOU DON'T MISS OUT.
REFUNDS: I honour your paid ticket until you use it. If you cannot make this session notify me as soon you can. I'll reserve a seat for you at the next Get Video Smart workshop. If you can't make that, then we rinse and repeat until you can.