Description
BOQ Stones Corner is proud to present the "Get to Know Your Local" networking evening for small business owners on Thursday 16 November 2017, from 5.15-6.30pm.
About the Event
Have you wondered who your business neighbour is? Do you want to extend your connections in the local community and explore new referral opportunities?
The "Get to Know Your Local" evening provides an opportunity to bring together our Stones Corner small business neighbours in a relaxed and engaging setting, with catering provided.
Guest Speakers
In addition to great conversation, we are proud to present two outstanding guest speakers, highly qualified and experienced in the complex field of digital marketing - Dr Sven Tuzovic and Mr Ron Pennekamp. Their presentations will provide you with insights to help improve your business, your brand and the ability to maximise the impact of your physical and digital presence.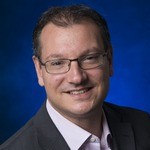 Dr Sven Tuzovic is the Senior Lecturer within the School of Advertising, Marketing and Public Relations at the QUT Business School. Dr Sven has a very strong interest and involvement in Services Marketing. Prior to joining QUT, Sven was Associate Professor at the Business School of Pacific Lutheran University, Tacoma, WA, USA. He has been a Visiting Professor at Griffith University, Murray State University and the University of New Orleans. In 2014 he joined Leo Burnett in Chicago as a participant in the Advertising Educational Foundation's (AEF) Visiting Professor Program (VPP), a two-week fellowship to expose selected professors to the day-to-day operations of a global advertising agency. Dr Tuzovic is currently Associate Editor of the Journal of Services Marketing.

Ron Pennekamp has directed national digital marketing campaigns for Audi, is a published author in Germany, holds a close association with the Brisbane Chapter of the German-Australian Chamber of Commerce and currently co-directs his own creative agency - Brokat Creative (Make Handmade).
RSVP: Register by 10th November 2017

Social: #emarketing #socialmediamarketing #emotions #emotional marketing #customersatisfaction #servicequality #qualityservice #customerloyalty
@AMI @AustralianMarketingInstitute @QUTBusiness @brokatcreative @BOQStonesCorner