Description
Join Bridget from 'Team Oliver' and Karen from 'Karen Giles Holistically You' as they introduce you to essential oils with a querky take on 'speed dating'.
While you probably will not meet your new life partner here (it's definitely not that kind of speed dating), you will….
Speed date with some amazing essential oils and enjoy an experience of a lifetime.
Combine the intimacy of those first moments, as you catch their scent across the table with an evening filled with fun, discovery and laughter.
Throughout the event you will be introduced to some amazing essential oils. Each will share with you a fragment of themselves including;

where they come from,
how and why they are here,
the benefits they are giving back to their native home lands,
and how easily they will fit into your life.
There will also be prizes though out the night.
After the dating is done there will be time to revisit those you would like to become better acquainted with, mingle and chat with other likeminded people, ask those burning questions and have the opportunity to go home with the knowledge these little bottles of wonder will be joining you very soon.
So put on your best little black dress and come along for a fun, entertaining night out.
Book your tickets today, seats are limited.
---
Your Host: Bridget Deuble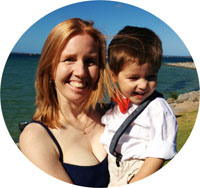 Bridget is a qualified health coach, mentor, athlete, essential oils advocate and mum to 2 beautiful boys. She is also the energy and smiles behind Team Oliver.
With a passion for health and fitness and a competitive, can-do attitude, Bridget loves to share her knowledge of healthy, active living and help other's build a solid foundation so they can perform better both in training and in life. Through coaching and essential oils she inspires and empowers you to train better, perform better, be better. Living your life to the max - naturally.
Facebook: /teamoliverhealthandwellness
Twitter: /TeamOliverAU
Your Host: Karen Giles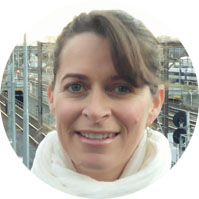 Karen enjoys sharing her passion in natural healthy living through giving back to the community. After her personal digestion struggles for many years she discovered natural ways to support her health and lifestyle.
She teaches families and individuals on how to utilize natural products within their homes and everyday life. After attending one of Karen's health and wellness classes you will leave knowing you are well on your way to a happier healthier way of life.
Facebook: /KarenGilesHolisticallyYou