Description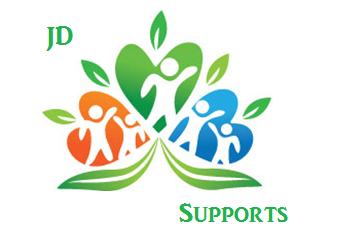 JD Co-Ordination & Support Services, will be running a number of workshops around Melbourne, to assist with getting ready for your NDIS Planning Meeting.
The aim of these 3hr workshops is to provide participants with an introduction to the NDIS, and information and preplanning documents that they can then take to their NDIS Planning Meeting. You should leave these sessions with a better understanding of what you may be able to get funded in your NDIS Plan and options for managing the financial side of the plan.
If you have any of the following questions, this session may help you:
What documents and information do I need for my Planning Meeting?
What can I get funded in my Plan?
What type of goals can I include in my Plan?
What will my Plan look like?
How do I manage the financial side of my Plan?
Who can help me to implement my Plan once it's approved?
During the workshop, we will work through a Planning Guide and develop some goals for you to take to your meeting.
There will be time for you to ask questions and individual sessions may be booked after the workshop if you require more assistance.
Please be aware that these workshops have a maximum of 15 participants and require a minimum of 4 participants to be able to run. If the minimum number is not reached, the workshop will be cancelled and you will be offered the opportunity to attend one of our other workshop dates. You will be given 48hrs notice if the workshop needs to be cancelled.
What to bring?
You just need to bring yourself along to the workshops, as you will be provided with a folder containing documents that we will work through.
If you have knowledge of your current funding, this will be beneficial, but it is not essential as you can complete it later. Assistance can be provided at the workshop to breakdown your current funding to NDIS Funding.
If you prefer a digital copy of the documents, please bring along a laptop and you will be sent the documents on the day to work through on your laptop.
How can you contact the organiser with any questions?
If you have any questions about the workshop or if you are still unsure if it is for you, please contact Jody Hamilton: jodyhamilton@jdsupportservices.com
What's the refund policy?
Tickets will be fully refunded if cancelled 48hrs prior to the workshop. Please be advised that we require a minimum of 4 participants to run these workshops, so if you cancel your place, the workshop may need to be cancelled.
Visit the website: www.jdsupportservices.com
Like or follow us on Facebook: https://www.facebook.com/jdsupports