Description
Get Faster, Better & Stronger with your PM Time.
A quality property management team is one that knows how to take control of their tasks and time, and complete them in the most effective and efficient way possible. When you're not in control you're effectively 'out-of-control' and this causes stress and disillusionment, leading to burnout and resignation.
In one of the best Time Management sessions every written just for Property Managers, you'll receive a smorgasbord of different tips and techniques that'll give you far more efficiency and confidence to take control of your tasks and time faster, better and stronger than ever before!
This session has been revised, refreshed and reinvigorated with previous and new content to make this an event to be remembered.
In this fast paced 3-hour session you'll learn:
Learn the best 3 time management skills ever used, to master your task control.
18 different ways that you can reduce and eliminate office interruptions so you can get your tasks done 2-3 times faster than before.
Understanding the importance of focus to eliminate mistakes and issues that take 3-4 times more time to fix, than if they were done right the first time.
How to 're-program and re-wire' yourself to become more effective and efficient with your time - even if you're really bad at time management!
Understand 9 top tips to keeping your work area neat, organised and under control.
Know 11 useful tips to becoming more effective when out of the office and on the road.
Get 8 winning ways to get your emails done faster and more effectively than before.
Learn 7 keys to becoming more productive with your phone calls.
Receive 7 ways you can effectively switch-off after-hours so you can be at your 100% on the job!
Understand 7 effective ways to dealing with bad business that burns your time.
How your bad owners could be costing you a PILE of money and your company is financially funding their bad behaviour and your bad business decisions to manage their properties (we will show you the math).
Get 5 effective ways deal with procrastination real quick!
Learn an easy 2-step method that will cure you of worry- for good!
Know 7 powerful tips to beat becoming overwhelmed so you stay in control right from the first second.
Extra Value worth $99 - all attendees will receive the recording of our previous live event with Darren Hunter 'Effective Communication' worth $99.
No CPD - Regretfully, no CPD points are offered for this session but the value of the material that you will receive has the potential to create improvements in your department that you previously thought unattainable!
Limited Seating - Only 50 seats are allocated for this event. Please note that your seat will be secured only once payment has been received. Payment must be made within 24 hours of registration.
Who should attend? Principals, Department Managers and Senior Property Managers.
Ticket Cost: $199 per ticket or $179 per person when three or more book from the same office.
Where: Beau Monde International Hotel, 934 Doncaster Road, Doncaster
When: Friday 18th August
Session Times: 1.30pm - 4:30pm
Please bring a note pad and pen with you.
Our Powerpoint presentation notes will be emailed to you on the day.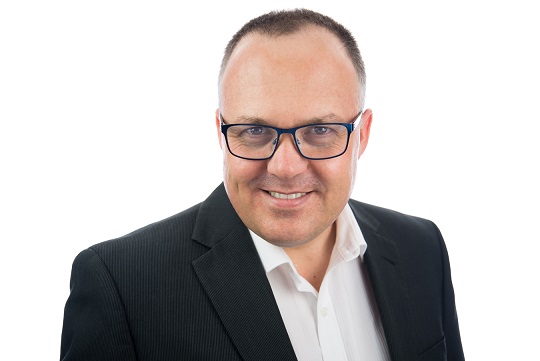 Darren Hunter Profile- Darren Hunter, from darrenhunter.com is a National Property Management trainer, speaker and consultant specialising in fee income maximisation and has successfully assisted real estate businesses to add and increase fees across Australia, New Zealand and also in the United States.
For Darren's full profile click here
Here's what attendees had to say about our previous time management training:
"Well presented, concise, clear, organised and relevant!" Shane Smith - Director, Century 21 Charleston
"Clear and easy information that I was able to walk away with and apply straight away." Sally-Anne Angus - Property Manager, Home Specialist Property Management
"Relatable - great that personal stories and experience were spoken about. Overall really great!" Chloe McGrath - Property Manager, Gayle Walker Real Estate
"Great afternoon. Refreshing information to use." Brooke Walton - Property Manager, One Agency
"Helpful/useful information. Attention was kept at all times. Definitely taking info away." Tia Elkington - Property Manager, Devine Real Estate
"Relevant and Clear!! Finally PM Based." Corrine Finnie - Property Manager, Coogee First National
"The training was really clear and concise. I'd definitely do it again." Solaine Douglas - Leasing Executive, Coogee First National
"Information provided was excellent. Darren was funny. Would love to attend another session." Elissa - Property Manager, Coogee First National
"Great info. Easy to understand." Joe Melfi - Senior Property Manager, Crystal Realty
"Held my interest. Great ideas to implement. Relatable." Nicole McAlpine - Senior Property Manager, Engage Property
"Very useful and easy to understand." Amanda Gill - Property Manager, Dickens Real Estate
"The staff are itching to get back to the office and Office Works to organise their desks. Clear desks - Clear mind!" Luana Rendina - Head of Department, Rendina Real Estate
"Darren presented in a friendly manner displaying good depth of knowledge of a Property Manager's role." Shelley Allen - Property Manager, First National Neilson Partners
"It was good to reiterate what time management behaviours we should be following." Jessica Davidson - Team Leader, Philip Webb
"Loved the ideal week segment. All info was relevant to day to day property management issues." Emma Wilson - Property Manager, Del Real Estate
"I enjoyed it all (as usual). Your training is very direct, real and practical and therefore easy to digest and implement." Maria Kentrotis - Property Manager, Woodards Blackburn
"Lots of great information that I would like to apply to my day." Sarah Evans - Property Manager, Finning First National
"Could have spent longer listening to Darren. Excellent seminar." Rosemary Green - Senior Property Manager, Stockdale and Leggo Dromana
"Very easy to understand and knows exactly what situations and emotions you go through." Tegan Hohepa - Property Manager, Woodards Blackburn
"Good pace. Good tips. Practical." Janine Leahy - Manager, We Love Rentals
"Very informative and enthusiastic." Amanda Loud - Property Manager, We Love Rentals
"Positive, workable ideas to improve productivity." Stacey Franks - Head of Department, Paragon Property
"Comical and easily identifiable to current day situations." Kim Fernie - Property Manager, Paragon Property
"Training always delivered clearly with examples and instructions on how to apply it." Lisa Leonardis- Team Leader, First National Riggall
"Motivated and exceptional speaking ability to connect with the audience." Daisy Lamb - Assistant Property Manager, Elders Real Estate Mildura
"Training was very helpful and I will be making some changes - thanks." Kristen Stevens - Property Manager, Professionals Christies Beach
"The information was very relevant and Darren kept his presentation up beat, funny and educational." Anne MacRitchie - Property Manager, Professionals
"Good information - very relevant." Shelley Pennycook - Property Manager, LJ Hooker Glenelg
"Again as always concise and relevant. Reminds me of things which we know however, still need to implement." Trish Day - Property Manager, Adcock Real Estate
"I found all information informative and beneficial for the day to day tasks." Tom Droucas - Property Manager, Adelaide Residential Rentals
"Well presented, informative and entertaining." S Middleton - Property Manager, Magain Real Estate
"Useful, insightful, practical aps to help me be more effective and efficient." David Stevenson - Senior Manager, Baptist Care SA
"3 keys of success. The big 5. Everything was very motivational. Spoke well." Dani Kristic - BDM - Property Manager, Ray White Plympton
By Registering- you agree to our Cancellation and Refund Policy:

No refunds if cancelling within 7 clear days before the scheduled event.

If cancelling before 7 clear days before the scheduled event, a refund will be paid less a $55 administration fee per booking.

Cancellations must be received by email or in writing.

'No shows' on the day - no refund will be given.

Your company/contact details may be supplied to the event sponsors.

In the event that the session is cancelled by the organisers, darrenhunter.com will refund ticket prices but will not be held liable for other expenses incurred by the registrant - including but not limited to travel costs, accommodation or staff expenses.

Proudly Sponsored By: