Event Information
Refund policy
Refunds up to 30 days before event
Description
Get Coaching with a Solutions Focus
Spend 2 days with two of the world's best to build your coaching skills through the Solutions Focussed approach. Join Paul Z Jackson and Janine Waldman in:

Read more with the Solutions Focus Tour Brochure here

'Problem talk creates problems, solutions talk creates solutions'
Steve De Shazer
If you focus on what's wanted and elicit people's strengths, you'll create outstanding results. Coaching with a Solutions Focus is a pragmatic, simple way to develop your skills as a manager, facilitator, trainer and leader.
Learn a set of new tools, techniques and tips that you can apply immediately to your current issues and practice. These methods are now making significant differences within organizations including Walkers/PepsiCo, Beiersdorf (Nivea), The Metropolitan Police, Historic England and DP World.
Join Janine Waldman and Paul Z Jackson, world leaders in the field of Solutions Focus and co-founders and directors of coaching and change consultancy The Solutions Focus for an inspiring, interactive two-day workshop during which you will:
Experience OSKAR, the solutions-focused coaching model

Meet the 6 Solutions Tools

Hear case studies of organisational transformation

Put your learning to practical use on individual coaching issues

Experience the power of solutions talk, counter-finding, scaling and other techniques
From this workshop delegates can expect to:

Discover how to apply solutions-focused coaching with colleagues, staff and clients to get better results

Have higher quality conversations, to get messages across far more effectively

Learn how to have coaching conversations that help people identify resources, make progress and raise their performance

Take away instantly-usable tools and techniques

Make more effective use of time with colleagues and team members
Our approach
Solutions Focus is a pragmatic and positive methodology which significantly improves communications for individuals, teams and organisations. Professional coaches, leaders, managers and consultants worldwide are using Solutions Focus as:
A direct route to desired results

A systematic approach to conversations that makes a big impact wherever there are complex issues with people involved

A way of creating respectful and lasting change

A method of identifying what works and doing more of it
Focusing on solutions and doing more of what works is not only enjoyable and empowering, it is often much faster and more effective than analysing problems and difficulties and their causes. It can produce more sustainable results and a lasting shift towards continuous development.
"Solutions-orientated thinking and actions are amongst the most powerful tools a modern executive can have. Weaving positive delivery into my business has enabled me to find ways forward with changes that seemed unattainable." Andrew Fowlie, General Manager, NHS Grampion
Our methods
Our programmes are designed using the principles of accelerated learning and solutions focus, approaches that create faster and more effective targeted learning: learning that stays with participants long after the course has been completed.
The workshops will be engaging and experiential, with plenty of opportunity for skills practice. Topics will be chosen by participants, giving them the opportunity to practice their new skills on work-related situations.

Your facilitators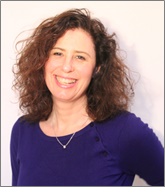 Janine Waldman MSc FCIPD is a leader in the application of Solutions Focus in the UK and around the world. As an organisational development consultant, coach, facilitator and author with three decades of experience, she designs and leads learning, development and change initiatives that deliver transformative results.
Co-owner and director of international coaching and change consultancy The Solutions Focus, she is passionate about engendering positive sustainable change, working with an extensive range of global clients including Beiersdorf (Nivea), DP World, The Australian High Commission, Metropolitan Police, Benevolent AI (biotech), BGRS Ltd and Imperial College London. She has held senior HRD positions in UK and New Zealand multinationals.
Holding a Master's Degree in Industrial Relations and HR management from the London School of Economics and Political Science (LSE), Janine is a Fellow of The Chartered Institute of Personnel and Development and visiting lecturer on post-graduate leadership and HR programmes at Birkbeck and Westminster Universities. She is a frequent contributor to management journals, keynote speaker at international conferences, and guest presents on trending topics at business schools, most recently on Building Resilience at the London Business School .
Janine is co-author of 'Positively Speaking: The Art of Constructive Conversations with a Solutions Focus' and 'The Resilience Pocketbook'.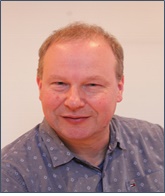 Paul Z Jackson brings out the best in people as a facilitator, coach, and trainer of trainers and facilitators. He draws on his experiences in journalism, comedy production and the BBC to design and deliver impactful, story-rich events that connect directly to the needs of the participants.
With an MA from Oxford University, he is co-author of the ground-breaking book, The Solutions Focus – Making Coaching and Change SIMPLE, rated as one of the Top 30 business books of the year in the USA and the study guide Positively Speaking – the art of constructive conversations with a solutions focus. His other books include Impro Learning, 58½ Ways To Improvise In Training, The Inspirational Trainer, The Resilience Pocketbook and Easy.
Paul has trained more than 1,000 coaches in the solutions-focused approach and coaches senior executives and police officers. Co-founder and 10-years President of the Applied Improvisation Network, clients include P&G, Crossrail, Tate, Lane 4, KPMG, Metropolitan Police, Rolls Royce, Google, Carnival, Deloitte, Omidyar, Red Cross Red Crescent Climate Centre, BRACED, Lush and Historic England.
In addition to his extensive corporate work, Paul has taught and lectured at the London Actors Centre, Columbia University, Bath Spa University College, the CIPD, Aalto, Imperial and London Business Schools, Cranfield and Ashridge schools of management.
Paul is co-director of leading change consultancy The Solutions Focus, on the accreditation team of the UK Association of Solution Focused Practice, and serves on the SOLworld steering group.
Refund policy
Refunds up to 30 days before event
Organiser of Get Coaching with a Solutions Focus