Description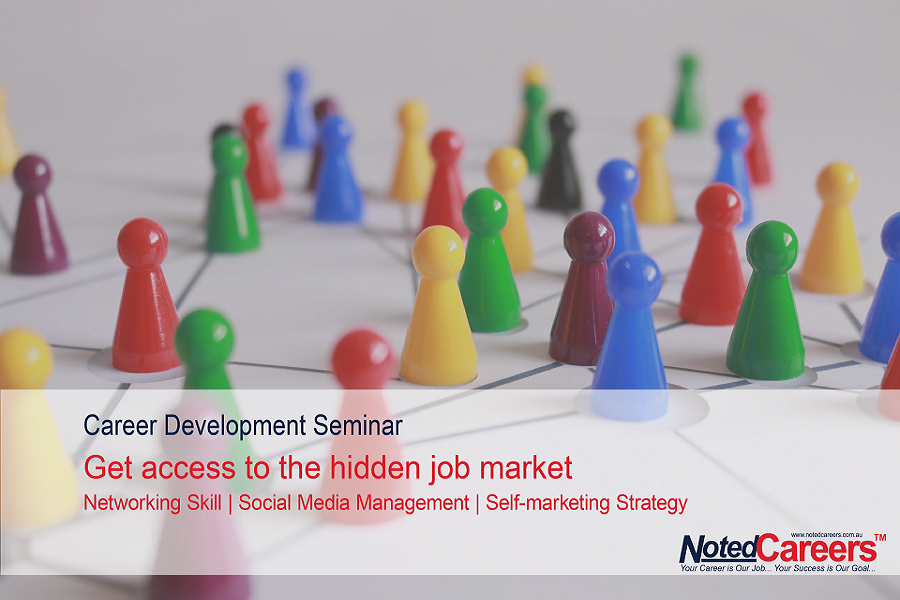 There are plenty of unadvertised "hidden" jobs out there, but discovering them takes a set of skills and tactics. In fact, it is estimated that around 80% to 85% of all job openings are unlisted.
Current social media trends and technology advances allow employers to find candidates without listing a position on public job boards.
Therefore, as a job seeker, finding these hidden job postings first will give you a competitive advantage to be considered for many unadvertised positions.
NotedCareers proudly presents September seminar of 2016 Career Development Seminar Series titled "Get access to the hidden job market – Networking Skills | Social Media Management | Self-marketing Strategy".
This seminar will explain what hidden job markets are and identify essential skills and tactics for job seekers to successfully penetrate hidden job opportunities in Australia, suggest career advice on how to improve your employability and have an open Q&A with our speakers during a networking session.
Also, bring your own questions to discuss during our Q&A and networking at the end