Description
Geology rocks!

Enter the geology lab as we look at rock formation, minerals and more in a fun hands-on holiday workshop. Grow your own crystals, find out how volcanoes erupt, learn about earthquakes, discover why plants favour particular soils and participate in the techniques used by geologists to study and classify the Earth.
- Wear old clothes… we're going to get dirty!
- Please bring a snack, a drink and a hat with you on the day.
Ages: 7-14 years.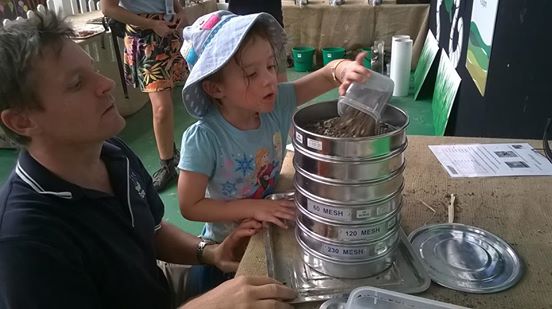 This awesome half day experience is being offered by Fizzics Education in collaboration with ANSTO (Australian Nuclear Science and Technology Organisation) at their unique Discovery Centre where you can also find out more about the ground breaking research being conducted by ANSTO scientists everyday to better our lives.






Please bring a snack (no nuts), a drink and a hat with you on the day and also please wear clothes that you don't mind getting dirty!

Check out our other awesome holiday workshops on offer at ANSTO too!

Frequently Asked Questions
Where is the program being held?
The program is being held in the Discovery Centre within ANSTO.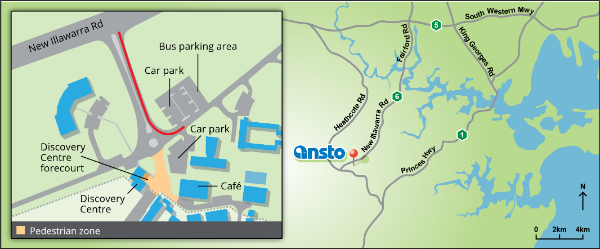 Northern Approach
Take the M5 to the Fairford Rd exit which is marked with signs to Menai and Wollongong

(please note that a toll is payable).

Head south for approximately 14kms staying on Fairford

Rd as it turns into Davies Rd,

Alford's Point Rd and New Illawarra Rd (all of these will be designated as Route 6).
Southern Approach

Take the Princes Highway to Engadine then turn into Heathcote Rd which is marked with signs to Menai and Liverpool.

Head west for 5.4 kms and turn right onto New Illawarra Rd for 1.8 kms.

ANSTO will be on your right
Once within the ANSTO complex

Turn off New Illawarra Rd onto Rutherford Ave and proceed approximately 150 metres to a roundabout at the top of the small hill.

If you are arriving by car, turn left (marked with signs to Motel Café) and then into one of the car parks immediately on your left or right.

Walk to the Discovery Centre which is directly opposite the Café next to Gate 19, using the footpaths and pedestrian crossings provided.
My child is 4/5/6 years old, can they attend with their older sibling?
No, sorry. The minimum age of this program is set to ensure that children attending have the fine motor and spatial skills to successfully build the catapults and keep up with the pace of the program. Younger children tend to fall behind and can end up frustrated which can have an impact on the rest of the class.

Where can I find any updated information?
Check out our Facebook page for updates and fun facts!


Refunds Policy
Fizzics will provde a full refund only if the event is rescheduled or cancelled. We cannot refund tickets, but name changes on tickets are acceptable. Fizzics reserves the right to review all requests for refunds on a discretionary basis.