Description
GeoRabble returns to Melbourne on Wednesday May 30th at the CQ Melbourne. Doors open 5.30 pm, talks go for one hour from 6.25 pm. Grab yourself a free ticket and revel in a tasty treat of Melbourne geospatial goodness, free of agendas and sales pitches, amongst your friends and colleagues. Find out about some of the great unsung work being done by passionate people working with location.
Special thanks to our GeoAwesome Rabble-esque Sponsor ...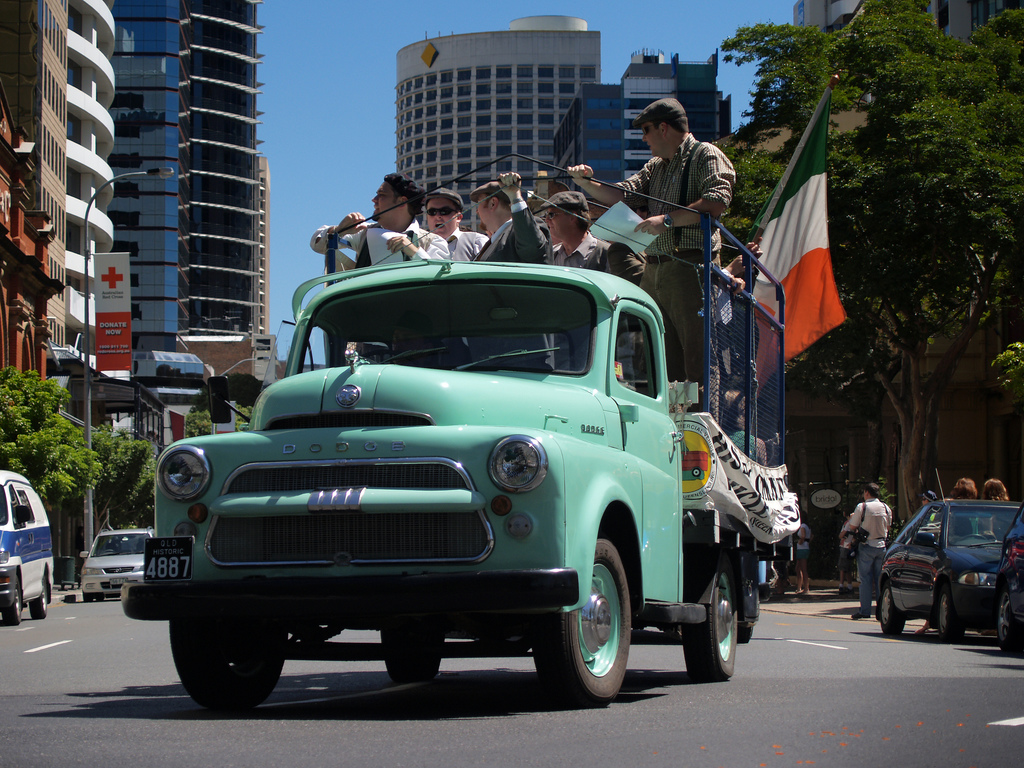 Program
Welcome by Stewart Hay
Six ten minute presentations drawn from the top local talent in Melbourne!
Dr Robert Dahni - Rain, hail or shine?
Dr Robert Dahni is a meteorologist who has worked in the Australian Bureau of Meteorology for nearly 30 years. From weather forecasting, IT support in research and operations to software development for domestic and international projects, he has developed skills in the analysis and visualisation of meteorological data, and the accessibility of the Bureau's data and products into clients Geographic Information System.
Come "rain, hail or shine" you still look out the window or take an umbrella regardless. Why, because you cannot recall the weather forecast on the TV last night or the radio this morning. But, you can easily check the latest forecast or radar image on the web, or run a weather app on your mobile device. Let's have an informative look at "rain" from a Geogeek's perspective.
Dr. Mohsen Kalantari - Watch Out! Real time hazard mapping
A real-time hazard map application developed for the
2012
NASA International Space Apps Challenge
, "Watch-Out", is powered by social media observations to help provide useful risk information in crisis situations. This application was developed in less than 48 hours during the event. The application was chosen from the Melbourne leg of the Challenge to be put forward for international judging. This year, NASA simultaneously hosted the challenge in
25 cities
in 17 countries on all seven continents as well as online. Watch-Out will be featured by NASA for the global judging process.
John Barratt - Mapping Geotweets
Given enough tweets over time generated some interesting 'maps' of different areas. See Melbourne and the world mapped from trom the twitterverse
Stephane Roche - WikiGIS

Basic Concepts: Web 2.0 for Geospatial Collaboration
Professor of Geospatial sciences @ Université Laval. Currently on sabbatical leave @ The University of Melbourne, Department of Infrastructure Engineering.
With the emergence of Web 2.0, new applications arise and evolve into more interactive forms of collective intelligence. These applications offer to both professionals and citizens an open and expanded access to geographic information. In this paper, we develop the conceptual foundations of a new technology solution called WikiGIS.
Matthew Kwan -
Mobile phone billing records: an untapped gold mine of geospatial data
Matthew is finishing a PhD in Geospatial Science at RMIT University. Prior to that he worked as a software developer for a number of start-ups.
Every time you use a mobile phone for something billable, the phone company creates a billing record. This record contains a Cell ID, which can be used to locate the phone to within a kilometre or two. There are tens of billions of these records. Imaging what you could do with them.
Simon Hope - Brewing Maps with Tile Mill
The Map Butcher himself will show us how to slice and dice maps mapping tles using Tile Mill