Gentle Ben & His Shimmering Hands with special guest Your Familiar
About this event
Gentle Ben and his Shimmering Hands return to irresponsibly swing a squirming sack of new tunes around in the inky confines of The Bearded Lady. A spiral nebula of song, whirling into oblivion, crumbling like cake in a centrifugal spin-cycle. The nucleus will not hold. Collapse is inevitable. It's just a great night out!
Experimental pop trio Your Familiar will meet us on the outskirts of the evening to guide us into the descending darkness, a flickering BIC lighter beacon held aloft. Dusky tendrils of melody woven into a braid and lashed to low frequencies. Follow the silver thread from the bandroom to the bar and back again. Fun!
The last show sold out lickety-split so get your tickets quick to avoid self-reproach.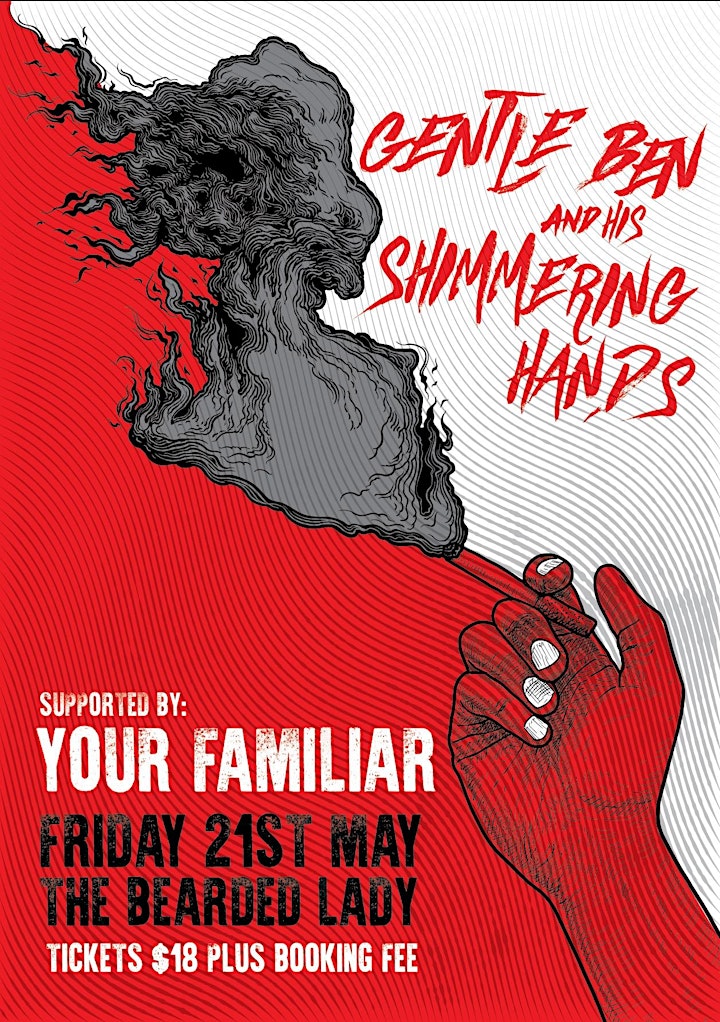 Organiser of Gentle Ben & His Shimmering Hands w/ Your Familiar