A fun night of exploration - Five up-n-coming authors join us to unpack five different genres.
About this event
Jump in a Delorian, grab your Time Turner or find the Tardis and join us to explore popular writing genres as part of our celebration of Library and Information Week 2021.
Discover why Crime is the most popular genre worldwide. Understand the challenges of writing Historical fiction. Explore the relationship between Science and Science fiction. Find out why we love reading about other people's lives. Use The City of South Perth Libraries Community Book Club Sets to launch your adventures through genres.
Josephine Taylor
Amanda Bridgeman
David Price
Alexander Thorpe
Anne-Louise Willoughby
Millpoint Caffe Bookshop will be on hand to sell the books of these Perth authors.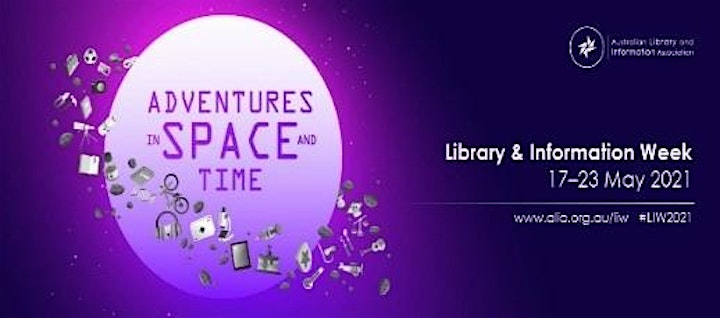 Organiser of Genre Adventures for Library & Information Week 21
Escape into a world of history, romance, adventure, mystery, music, movies and a whole lot more at your City of South Perth libraries.
With two convenient locations, South Perth and Manning, our libraries are fun, informative and provide entertainment for the whole family.
Use our handy website to search our catalogues, find out about upcoming library events, reserve or renew items, access databases and much more