About this Event
Join us at the Hilton Hotel for an exclusive preview of Tengdahl's new collection, Genius.
Discover Julie's creative interpretation of our own genius. The mastery of the heart through textiles and silhouettes.
Experience the powerful partnership of community, art and energy in the heart of Brisbane.
Champagne & canapés included.
Partners are encouraged and welcomed.
Tickets available for General Admission or VIP Reserved Seating.
Saturday 3 August 2019
2PM - 5PM
Queens Ballroom, Hilton Brisbane
190 Elizabeth St Brisbane City, QLD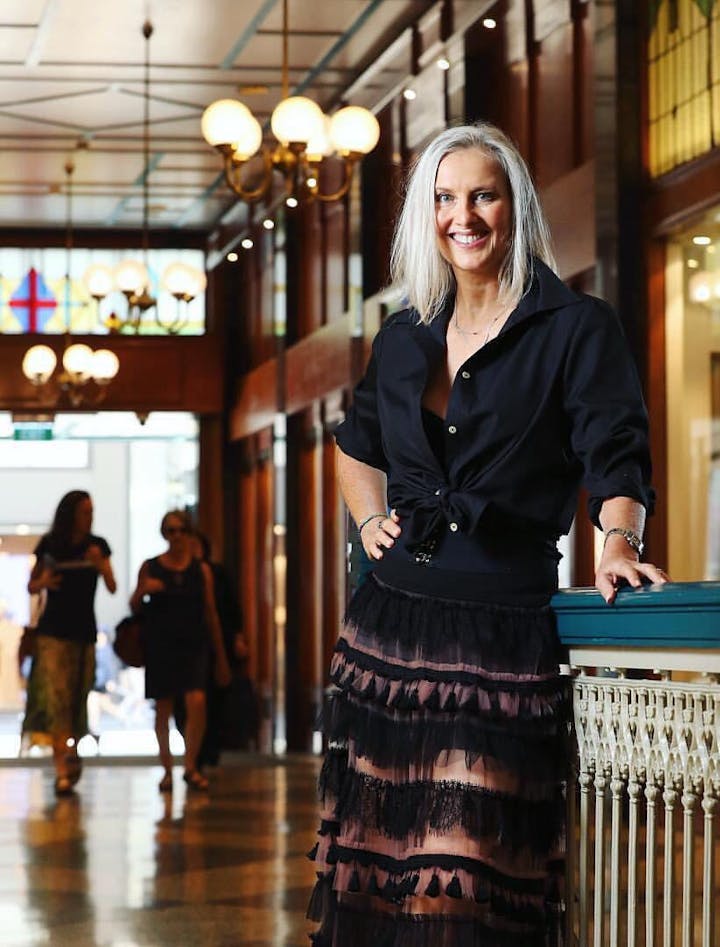 "It's an evolution of ourselves to love what we see in the mirror. My purpose is to help bring out the effulgence in every woman."
Seduced as a young girl by the magic of beautiful fabrics and the desire to create something new to wear, Julie Tengdahl has enjoyed a 30-year career in one of the world's most creative and challenging industries.
Following her graduation Julie worked for one of Brisbane's most prestigious bridal houses 'Deons'. This developed her love of beautiful textiles, appreciation of design and the importance of listening to clients.
After this formative time Julie moved to London to hone her craft and immerse herself in the European fashion and design scene.
Brisbane called her back with a marriage, three amazing children and the vision to create her fashion label 'Tengdahl'.
Having won numerous awards for design excellence, Julie's signature style is motivated by sustainable, ethical production, impeccable craftsmanship and exquisite, unique textiles. As an avid traveller Julie's collections have evolved to include her creative interpretation of her own journeys.
Julie has never lost sight of what truly drives her highly sought-after brand: authenticity, a continual focus on excellence and a love of her client community.
This has allowed Julie to transcend global fashion trends, generations and time with a contemporary Demi-couture label that empowers women of all generations to feel beautiful and love what they see in the mirror.