Join Jennifer Wittwer as she explores how peacekeeping remains predominantly a masculine privilege and how we can make meaningful change.
About this event
ABOUT
Despite two decades of the United Nations (UN) Women, Peace and Security agenda and countless international instruments requiring an increase in women's participation and the inclusion of a gender perspective in peace and security efforts, peacekeeping remains predominantly a masculine privilege. As of December 2021, women made up only 7.8 percent of all uniformed military, police, and justice and corrections personnel in missions; reports of sexual exploitation and abuse perpetrated by peacekeepers remain prevalent; and many peacekeepers themselves report facing sexual harassment and discrimination within the UN system.
Within peacekeeping itself, gender-responsive leadership is integral to bringing about the transformational change that's needed to respond to and mitigate the gendered inequalities that shape peacekeeping outcomes and the patriarchal power hierarchies that lead to gender-based violence against women, one of the critical factors underpinning gender inequality. A gender-responsive leader, attuned to these inequalities, actively works towards equality for all women, men, and other genders in the workplace and in operations.
Gender-responsive leadership is about more than 'just add women and stir', or 'saving women'; along with an intersectional approach, it's an opportunity to address the structural conditions and systemic issues that lead to, and compound, discrimination and inequality. Gender-responsive leadership is thus essential to the UN's efforts to promote gender equality in UN missions and the countries where these missions are deployed and goes beyond passively supporting gender-responsive policies; instead, these leaders are drivers of meaningful change.
-------------------------------------------------------------------------------
SPEAKER
Jennifer Wittwer CSM - International consultant, author and speaker on gender and Women, Peace and Security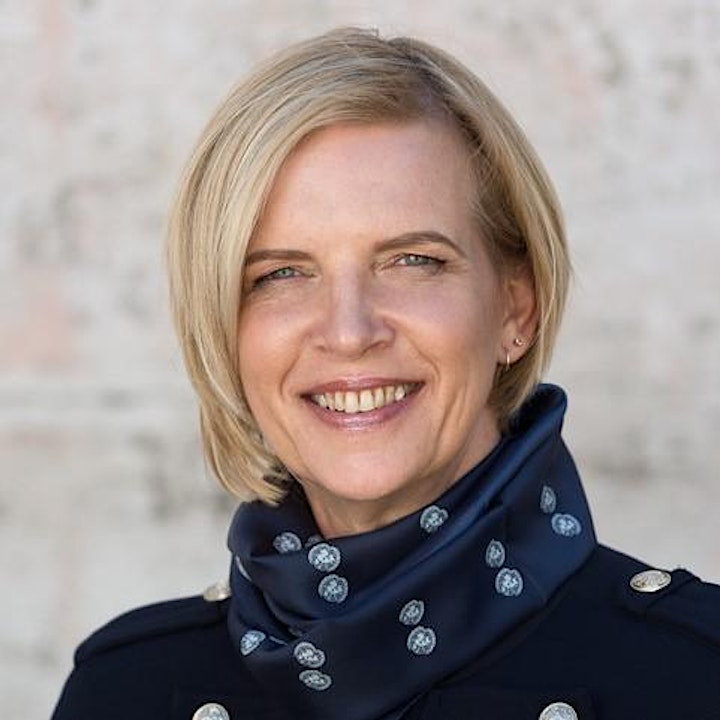 Jen Wittwer, CSM, is a consultant to the United Nations and other internationals organisations on gender mainstreaming in armed forces and security sector agencies. Since 2018 she has worked in the Ukraine and Jordan on initiatives to increase women's participation, conduct gender adviser and gender awareness training, and develop gender mainstreaming strategies. Jen is also a contracted course author for the US-based Peace Operations Training Institute on gender-related peacekeeping courses. She is also currently undertaking a review of the UN's Female Military Officers Course, which prepares military women from around the world to deploy to peace operations.
Prior to this Jen was a maritime logistics officer and strategic human resource specialist in the Royal Australian Navy. In 2011 she was appointed as Navy's first Women's Strategic Adviser to Chief of Navy, and in this role and until 2016, she represented Australia at the NATO Committee on Gender Perspective in Brussels. In 2013, Jen deployed as the first ADF Gender Advisor to NATO operations in Afghanistan, and on return, was appointed by the Chief of Defence Force to lead the implementation of the Australian Government National Action Plan on Women, Peace and Security across the ADF and Defence. Her last role as a full-time officer was a secondment to UN Women in New York from 2016-18 as a policy specialist on peacekeeping, sexual exploitation and abuse, and security sector reform.
Jen continues to support the ADF as a Reserve officer, coordinating the last three Women in the ADF Reports and is now attached to the Centre for Defence Leadership and Ethics at the Australian Defence College as a gender expert. Jen is a published author in the Oxford Handbook on Women, Peace and Security and various international security fora, and published her first book Against the Wind, how women can be their authentic selves in male-dominated professions, in 2020.
Jen has postgraduate qualifications in Gender, Peace and Security and is completing her Masters of International Development this year at University of Canberra. To round off her extensive experience in gender-related security sector efforts, she is also a board member of the International Women's Development Agency, Advisory Board member for Women in International Security Australia, and Chair of Women Veterans Australia.
-------------------------------------------------------------------------------
CONTACT
For event enquiries please reach out to UNSW Canberra External Engagement on (02) 5114 5279 or events@adfa.edu.au.