Gender equality in the Transport and Logistics labour market industry
Discussion on policies, strategies, and legislation to achieve workplace gender equality
About this event
The Transport and Logistics sector has been traditionally male-dominated and fails across all the gender equality indicators including underrepresentation of women in the sector, lack of female senior leaders, and pay gaps.
In this panel discussion, the Global Transport and Logistics Research Group and RMIT's Department of Supply Chain and Logistics bring together the experts from industry, public sector, and academics to discuss the policies, strategies, and legislation in achieving workplace gender equality.
Moderated by Dr. Aida Ghalebeigi and Professor Victor Gekara you will hear from our panelists as they discuss the impact of various approaches to gender equality.
Dr. Niki Vincent - The Commissioner for Gender Equality in Public Sector
Ms. Melinda Collinson - Deputy Secretary People and Business Services, Department of Transport
Ms. Anne Marie Baldwin - General Manager Talent, Remuneration, Culture and Capability, Australia Post
Join us and hear from leading experts first-hand about the Women in Transport strategy and Gender Equality Act 2020 that are impacting the Transport & Logistics labour market.
Registrations are open now - we'd love to see you!
Panelists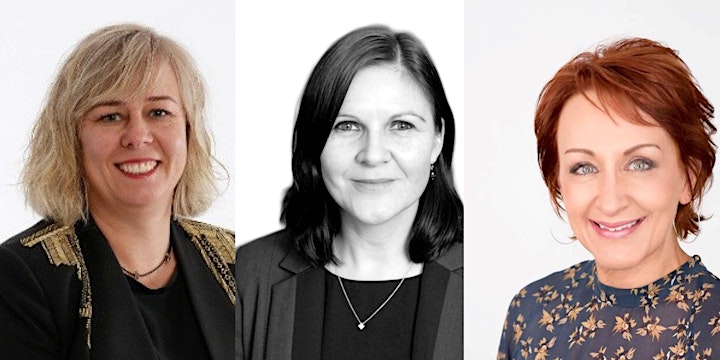 Anne Marie Baldwin
Anne Marie is Australia Post's GM Talent, Remuneration, Culture and Capability. With the strength of 70,000 employees, community postal agents, licensees and contractors across Australia, Anne Marie is responsible for leading Australia Post's people strategy relating to capability, inclusion, remuneration and performance to drive future growth by continuously meeting changing customer and community needs.
Anne Marie is a purpose and values-driven executive, that is dedicated to working with Australia Post's people in creating the workforce of the future, so they can thrive professionally and personally, while delivering value for customers, community and business.
Melinda Collinson
Melinda has over 25 years of experience in State Government, with 20 of those in transport.
She is currently Deputy Secretary of People and Business Services at the Department of Transport (DoT), leading the team responsible for business enabling people and corporate services functions as well as regulatory operations.
Melinda oversees inclusion and diversity at DoT and has led the development and implementation of key portfolio strategies such as the Women in Transport Strategy and the Transport Aboriginal Self Determination Plan. It is a strong belief of Melinda's which is also reflected in DoTs Strategic Plan that we need to create a Department representative of the community that it serves.
Prior to DoT, Melinda held roles in VicRoads, as Director of Customer Service; the former Department of Transport, as Director Regional Implementation; WorkSafe, as Regional Director Eastern Region and Head of Operations and Hazardous Industries; and at Transport for Victoria, as Acting Deputy Secretary Investment and Business.
Dr. Niki Vincent
As Commissioner, Niki is responsible for overseeing the implementation of the Gender Equality Act 2020 and plays a key leadership role in promoting gender equality in the Victorian community and workplaces.
Niki has a wealth of experience in gender equality and organisational leadership. This includes most recently serving as the South Australian Commissioner for Equal Opportunity since May 2016. In this role, Dr Vincent was responsible for the general administration of the Equal Opportunity Act 1984 (SA).
Organiser of Gender equality in the Transport and Logistics labour market industry