Geared For Growth 2017 - Sydney

Tuesday, 28 March 2017 from 9:00 am to 4:30 pm (AEDT)
Who's Going

Loading your connections...
3 of your friends are going.
Share it to get more people on board!
Share

Sara Haughty
San Francisco, California, USA

Luke Picard
London, United Kingdom

Rick Vespucio
Florence, Italy
Event Details
Darren Hunter and Deniz Yusuf have teamed up together to deliver THE 'Rent Roll Growth' national touring event for 2017.
Showcasing in Sydney - March 2017, you will learn what is being achieved RIGHT NOW to fast track your rent roll growth and win new business!
Please note that this event does not offer CPD
Proudly supported by: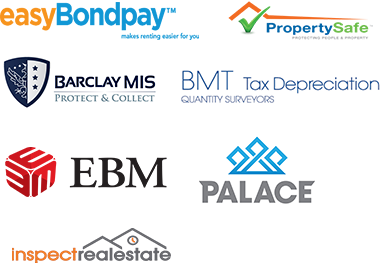 Session One - Deniz Yusuf
The 10 BIG WAYS to grow a HUGE rent roll in 2017.
In his 4 years as a BDM, Deniz Yusuf signed-up over 900 properties and achieved 34 average listings per month (in his final 18 months on the job).
Now together with his coaching over Australia, New Zealand and the USA, Deniz now assists his clients collectively to generate over 10,000 leads and more than 300 managements on average per month.
Deniz will launch the day with this first action-packed session:
Be exposed to the 10 rent roll growth strategies and secrets Deniz and his clients have leveraged to achieve some of the best rent roll growth results and success in the country. If you just do what successful agencies do, you will enjoy the same results they get.

Receive another 6 effective strategies by email after the event, that we will just not get any time to cover during this session.

View the exact KPI's (Key Performance Indicators) that are benchmarked and used to achieve these results.

Learn unique strategies that are educating owners prior to the listing presentation, closing fast the time between the first contact and the 'where do I sign?'.

How to impress your prospects with the 'wow-factor' before they've even met you so you become the obvious agency of choice - right from the start!

How to influence your clients on what's the best rental property for them to purchase so you can have more control on the management type you sign-up later.

Get more acceleration with your social media marketing to prove you're the market leader and impress your prospects.

Know how to keep your clients for life with some exclusive tips and generate more business all at the same time.

Learn how to take your networking to another level and influence local businesses to help you to drive your brand and growth even further.
Session Two - Darren Hunter
GET noticed BIG TIME using Facebook to become the agent of choice in your marketplace.
How to use Facebook effectively to grow thousands of qualified 'likes' and reach your audience. Know how to be the perceived market leader even if you're the smallest agency in town and generate a regular flow of warm, qualified leads.
In 4 years Darren has amassed the biggest and most 'liked' PM Facebook page in Australia and New Zealand with over 15,000 likes. It didn't happen by accident. It was a result of careful strategy, posting the right content, testing, measuring and research and having a budget for 'like' ads and boosts.
In this session Darren will reveal how you can become the recognised and perceived leader in your marketplace using Facebook with your business page. 
Using Facebook seriously is no longer optional and when your competitors haven't got a clue on how to use it properly, this session will give you the edge to surge right ahead of the game. You'll learn:
Ten highly engaging post strategies that will make your prospective clients want to use your services.

See different kinds of videos that'll grab the attention of your prospects, and make them perceive you as the market leader.

How to write an effective Facebook ad that will generate hundreds and possibly thousands of quality, qualified likes.

Learn how to load your email prospect list directly into Facebook and send ads directly into their news feed.

Receive an email after the event with instructional videos that have been created exclusively for this session.

Why you must educate, inspire and motivate your audience with engaging posts to succeed at Facebook. Anything else is just wasted time, energy and noise.
Session Three - Deniz Yusuf
Rental Property Marketing 101
The evolution of marketing a vacant property has come so far in such a short period of time. In this session, Deniz will show you how you can get more for marketing fees and win more business through your property marketing using the latest technology.
After this session you'll be able to go back to your office and implement these strategies right away:
Deniz will show you how to educate owners on how you can have less people attend a viewing but have more quality tenants apply.

Know how to easily lower your 'days on market' and get better 'brag' results than your competitors.

Go to the next level with your marketing and professional perception using the tools you would likely already have at the office.

Compare how fast technology has come in just a few years with rental property marketing so you can see why you must apply these strategies right away to stay ahead of your competitors.

See the latest cutting-edge 'how-to' tools for rental property marketing so you can go back to your office and start getting results right away.

See exclusive secrets Deniz used in his own marketing as a BDM that assist his clients to win new business RIGHT NOW.

Know exactly how to win business and get more likes on social media using rental property marketing instead of boring your prospect's newsfeeds.
Session Four- Darren Hunter
The Highly Effective TEN Strategies, Scripts and Methods to overcome Discount Requests and the Biggest Fee Objections.
These strategies, scripts and methods for overcoming fee objections will give you a MASSIVE confidence boost to win the business AND keep your fees. It will keep cheaper competitors poor and ramp up your rent roll growth in 2017.
You will always get discount requests and objections with your fees. It's the way you respond that determines your success!
In this fast-paced session we deal with every major fee objection you'll likely ever encounter so you can respond with confidence instead of fear,  and enthusiasm instead of complying with discounting.
Use the #1- The Alternative Cost strategy to confidently deal with 'if you can match your fee with the other agent down the road' and know how to apply this method to justifying nearly ALL your fees.

Understand the #2- The Hourly Rate strategy to easily justify your inspection fees and other time based fees when you hear 'But why do I have to pay for X'.

When you get hit up with 'the other agent will give a discount so why can't you?' you can respond in confidence using the #3-The Best Negotiator script and strategy.

Quickly dispel the myth you're 'too expensive' with your management fee by bringing out the '#4- The Cup of Coffee' strategy.

Look forward to getting the 'but the other agent will do it much cheaper' objection so you can respond with the effective #5- Matching Services script and strategy.

Conquer the 'but the other agent is only charging X%' with the powerful 'all-rounder' strategy and script #6- Competing on Service.

Launch the #9- The Greatest Asset strategy when you're asked 'Why can't you do it any cheaper?' common objection.

Know if you're dealing with a 'c-class, money tight' owner upfront and test them with the #10- The Cheapest Agent in Town script, so you can identify and possibly avoid them right from the start.
What other attendees have said:
"Great presentations! Just learnt so much – overall EXCELLENT!" Anna Farr – Business Development Manager, Cairns Property Office 10/10
"Everything! We took away pages and pages of tips, notes, ideas, and different points of view. It's great to also hear from males in the industry." Celeste Adkins – Portfolio Manager, Property Wise Launceston 10/10
"Really practical tools that can be taken back to the office and applied immediately." Ellen Bathgate – Coach and Consultant, Rent Roll Starter 10/10
"Best value for money I have ever received. It has always been difficult to get good BD training… until now!!! Great training guys." Katherine Duncan – Business Development Manager, Ray White Alderley 10/10
"The overall detail of the topics spoken about was extensive and informative. I enjoyed listening to real life experiences from both Darren and Deniz that have both worked in PM." Rebecca Storey – Director, Care Property Management 10/10
"So many great ideas and tools for us to use to take our PM department to the next level of growth." Kirsty Patterson – Department Manager, Clark Next RE 10/10
"Great information and engaging presentations." Simone Curley – Director, Love Real Estate 10/10
"Motivational speakers." Lisa Wegener – Director, Lisa Wegener Property 10/10
"Both presenters really know their stuff! Clear presentations and speaking. Enjoyed the enthusiasm and passion." Megan Stuart – Melbourne Asset Management 9/10
"Great knowledge and topics covered. I LOVED how personable both Darren and Deniz were. Thank you for all your information and the meet and greet opportunity." Sally Shaw – Director, Property Wise Launceston 10/10
"The presentations were excellent, informative, fun and interactive. Good practical examples to take back to the office to implement." Hanna Day – Principal, Capri Realty 10/10
"Both speakers were very engaging and relatable to property management. Great knowledge and tips." Cassandra Protheroe – Team Leader, Havig and Jackson 9/10
Session dates/venues/times 
Each session - 9am (registration) for a 9.30am start (sharp)
The event will be finished at 4.30pm each day.
Sydney
Date: Tuesday, 28th March
Venue: North Ryde RSL, Corner Pittwater Road and Magdala Road, North Ryde
Catering and Dietary Needs
Coffee and Tea served at 10:45am and 2:45pm
Water available all day
A light lunch will be served. 
Please let us know on registration or by email to wendy@darrenhunter.com if you have any specific dietary needs.
Ticket Price- $399
3 or more from the same office - $369
 Please note that this event does not offer CPD
Who should be there? 
Business owners, BDM's, senior property managers and property managers and anyone that is involved in any way with growing the rent roll.
Get $398 with EXTRA BONUS VALUE audio download MP3 packs for just booking and attending.
Get $398 in extra value and cover your ticket price with these amazing training resources - over 8 hours of more specialist teaching from Darren and Deniz!
For every person who registers and attends our event (supplied after the event) you will be emailed a link to download these exclusive training resources:
'How to Justify Your Fees'- Audio MP3 Download Pack.
From Darren Hunter you'll receive (Audio MP3 Download Pack) our exclusive 'How to Justify Your Fees' covering 27 different fees charged in Australia plus how to justify your leasing fee, lease renewal fee, monthly admin fee plus many more other individual fees with scripts that really work- worth $199. (EXCLUSIVE- This material IS NOT covered in the event and has not been released on our Store yet).
'Inspired Growth Inaugural Training Day'- Audio MP3 Download Pack.
From Deniz Yusuf you'll receive (Audio Digital Download Pack) over 7 hours of rent roll growth live recordings, from the full day's (exclusive to Members only) Inspired Growth Inaugural Training Day. You can learn six sessions from industry experts from Australia, New Zealand and the USA that are using these strategies to help them grow their business- worth $199
No-Fuss Money Back Guarantee.
We will refund you back your full ticket price if after the event you have not got at least one tip, strategy or method that'll generate business and make you back your ticket investment.
Photography
We will be taking photos and also video in selected sessions of the training, with some shots of the audience. Please let us know if you wish to not appear in photos, or video.
Ticket Refunds Policy
No refunds if cancelling within 7 clear days before the scheduled event. 
If cancelling before 7 clear days before the scheduled event, a refund will be paid less a $110 administration fee per booking.
Cancellations must be received by email or in writing.
'No shows' on the day - no refund will be given.
Your company/contact details may be supplied to the event sponsors.
In the event that the session is cancelled by the organisers, we will refund ticket prices but will not be held liable for other expenses incurred by the registrant - including but not limited to travel costs, accommodation or staff expenses.
All about Darren Hunter.
Darren Hunter from darrenhunter.com is a national and international property management trainer, expert and leading industry authority in fees and overcoming fee discounting.
On a National Level
A consultant and trainer now for over 11 years, Darren has previously worked as the state (network) property manager with one of Australia's most respected real estate brands - recruiting, training, implementing policies and procedures and managing 28 property managers in 18 regional offices over South Australia and the Northern Territory. In 2006 he wrote the national property management policies and procedures for the third largest rent roll in Australia.
Darren presents seminars around the country ranging in topic from; new business and fee justification scripts and dialogue, rent control and time management strategies, rent roll value and income maximisation, market fee updates, inspections, tenant selection, recruitment and correct interview technique plus many more 'hot topic' property management training sessions.
Darren's Facebook page also has the largest following (over 15,000 fans) of any real estate company or identity in Australia and New Zealand!
Further, Darren has presented for the Real Estate Institutes in WA, SA, NT and TAS and has presented at the Leading Property Managers of Australia Forums (LPMA) from 2007 to 2016.
Darren has also trained for the Real Estate Institutes (SA/WA/NT/TAS and National), as well as Ray White (SA/NT), Raine and Horne National Conference (NSW), First National (SA/WA/VIC), The Professionals (SA/WA/QLD/NSW/VIC) and a number of independent groups and networks.
On an International Level
Internationally, Darren was an invited speaker at the New Zealand Residential Property Manager's Conference(NZRPM) in 2008 (Rotorua) and 2009 (Wellington), and theProfessionals NZ Annual Conference in 2008 (Rotorua).
Further, Darren also presented at the Leading Property Managers of New Zealand Forums (LPMNZ) in 2011 and 2012.
Darren was also an invited speaker at the Florida Association of Residential Property Managers (FARPM) in Florida in 2009 and again in 2010.
Darren was also awarded the official title of 'PME- Property Management Expert'. Darren is one of only 30 people awarded this title, and represents one of only four people awarded this title outside of the United States (the three other people being fellow Australian and Property Management experts Bob Walters, Tony Warren and Anne Warren) 
Darren was also the keynote speaker at the National Association of Residential Property Managers Conference (NARPM- Atlanta Chapter) in Atlanta, Georgia, September 2011. 
He also presented for the NARPM Texas Chapter in San Antonio, Texas, in June 2014, speaking on time and stress management keys to property managers and business owners.
Darren also returned to Texas and spoke to agents in San Antonio and Houston in November 2015, and will be speaking to agents in Virginia USA in February 2017, all on fee maximisation strategies.
Darren's contribution to knowledge around the globe
Darren is a recognised expert nationally and internationally and has contributed various articles to printed and online publications including the 'Property Management Journal' (AUS), 'The Residential Property Manager' (AUS), 'Leased' (AUS) as well as 'PM2' (NZ), 'Florida Association of Residential Property Managers' Magazine (USA) and the 'Canada Apartment Manager' Magazine (Canada).
This is what agencies have said that have attended Darren's previous training seminars:
"Relates to property management day-to-day situations" Michelle Osmond- Property Manager Maxpro. Rated 10/10M
"Very relevant material" Alex Meneghello, Property Consultant- Pure Leasing Central. Rated 9-10/10
 "Fantastic, Informative!"Tracy Tomkinson, Property Manager- Sanctuary Real Estate. Rated 10/10
 "Clear, easy to follow" Daniel Carruthers, Property Manager- Logiudile Property Group. Rated 10/10
 "To the point! Easy to transfer to everyday use in office" Georgina Johnston, Senior Property Manager- One Residential. Rated 10/10
 "Thorough Presentation" Robert Harris, Senior Property Manager- Pure Leasing. Rated 10/10
 "Very educational, great learning tips" Laura Wardan, Property Manager- Raine and Horne Gladstone Park. Rated 10/10
 "Clear and well spoken" Sergio Angilletta, BDM- Hudson Bond Real Estate. Rated 10/10
 "Great Seminar! Everything discussed was what we were after!" Leisha Devlin, Property Manager- Finning First National. Rated 10/10
 "New way of thinking about bringing in new business" Sarah Evans, Property Manager- Finning First National. Rated 10/10
"Overall presentation was easy to understand and to apply in everyday property management." Stacey Kelegouris, Property Manager- Barry Plant Preston. Rated 10/10
"Clear, concise discussion- great examples!" Philippa Cheyne, Department Head, Metropole. Rated 9/10
All about Deniz Yusuf.
Deniz does not come from any academic background. He was a business owner in Nowra on the South Coast of NSW in the Shoalhaven district, just a few hours' drive south of Sydney.
Deniz was a 'fruito' for most of his working life after he left high school. One lesson he learnt on the job is "There's no emails in Fruit!" If a new coffee shop opened, Deniz had to call them or go and visit them to get the business. It is this mind set that has made him a successful coach in the BDM space.
Deniz believes the real estate industry has the same concept - it's all about asking for the business and what experience you can give your clients. He says real estate is not just about collecting rent and charging a fee, but about what services and product you can provide your clients, and how much money you can save them by using you or your services. Deniz enjoyed being an agent and now loves showing others how they can succeed to.
Deniz now consults, trains, mentors and key-note presents to agents across Australia, New Zealand and the United States, through the Inspired Growth Training Program with BDM Coach. Deniz finds training agents to achieve the best possible outcome they can is very rewarding. "Seeing them achieve their goals or win awards they never thought they could, it inspires me to be an even better Coach. My goal is your future, as I inspire, I get inspired". 
Deniz strives at assessing real estate teams and finding the 'blockage' in an office that may be stopping them from achieving the new business numbers they desire. He says most of the time offices can be so close to getting it right, and it's just a matter of tweaking a thing or two. After it is fixed, it is then about continued consulting and mentoring so they can become the best in their field.
The impressive line-up of clients that Deniz has consulted and presented with include the largest conferences in Australasia & Unites States: Realestate.com.au, The McGrath Group, Property Management Conference (Formally known as the Wealth Conference) PPM Group, First National PM Conference & State Regional training, Inspectrealestate Masterclass & Power On Seminars, LJ Hooker, Harcourts PM Conference, REIWA, REIV, REIQ, REISA through to the BDM Coach Two day Inspired Growth Conferences, as well as PM Grow Summit & NARPM chapter Key-Note presenting in the United States + many more.
His focus is now growing other people's rent rolls, and mentoring agents to become market leaders in their area.
This is what agencies have said that have attended Deniz events:
"Best Conference attended, value for money, I'll attend anything you do" Diane Baek, Director- DSB Property Management. Rated Outstanding Raving Fan 
"I found the conference very informative, provided valuable information, feeling challenged & inspired to improve." Claudine Church, BDM- @home Property Management Solutions. Rated Outstanding Raving Fan
"Pushing our limits in our learning to becoming the best of the best!! " Laura Levisohn, Director - MResidential. Rated Outstanding Raving Fan
"All round was FANTASTIC" Jess Jones, Director- Jess Jones Real Estate Rated Outstanding Raving Fan
"Content was amazing & very engaging" Danielle Coady, Director- Ellement Property Services Rated Outstanding Raving Fan
"Great Speaker & very down to earth, very impressed" Jenny Wright, BDM- First National Tweed City Rated Outstanding Raving Fan
"Clean & Precise" Janet Reilly, BDM- LJ Hooker Toowoomba Rated Outstanding Raving Fan
"Always Informative, Inspiring and Encouraging" Melanie Matchett, BDM- LJ Hooker Sarina Rated Outstanding Raving Fan. 
"Informative, Passionate & Full of Information" Kelley Seaton, Director- Property Management HQ Bateau Bay Rated Outstanding Raving Fan
"Amazing value, cutting edge ideas" Olivia Knott, Director- Knott Just Rentals Victor Harbor Rated Outstanding Raving Fan 
"No other training has compared" Claire Weggery, Director- HouseSmart Solutions Wellington NZ Rated Outstanding Raving Fan
 "Great content...Great Value" Julie Collins, Director- First National Toronto Rated Outstanding Raving Fan
"Extensive ideas backed by expertise & knowledge"Anita Genrich, Director- Orbit Property Brisbane Rated Outstanding Raving Fan
"Extremely Motivating, Sensational insights from the Industries Best!" Shashana McNicol, BDM- Mack Hall Rated Outstanding Raving Fan
When & Where

North Ryde RSL
Pittwater Road
North Ryde, NSW 2113
Australia

Tuesday, 28 March 2017 from 9:00 am to 4:30 pm (AEDT)
Add to my calendar
Geared For Growth 2017 - Sydney