Event Information
Location
Global Change Institute
Level 2, Buidling 20
Staff House Road
St Lucia, QLD 4067
Australia
Description
Come along and be part of an exciting new initiative at the UQ Global Change institute that seeks to transform our attitude to plastic.
UQ Sustainability week (20-24 Aug) is an opportunity to remind ourselves what we as individuals can do to reduce the environmental burden of plastic.
As an independent source of innovative research, ideas, policy and advice for addressing the challenges of a changing world, the UQ Global Change Institute (GCI) seeks to raise awareness of the growing concerns that scientists have for the ubiquitous presence of plastic in the natural environment.

The Global Change Institute is supporting a grass roots Precious Plastic initiative. By donating your plastic milk bottle tops, you'll helping Precious Plastic volunteers to establish an exciting new people-powered plastic recycling project on the St Lucia campus.
Donate your plastic bottle tops

To reduce the burden of plastic, we all have to become more knowledgeable about the different types of plastic in use around the world. During the first stage of the project, we're looking for donations of High Density Polyethylene (HDPE) plastic milk-bottle tops.
These are easy to identify as they have what the plastic industry calls a specific 'resin identification code'. In this case, it means a figure two within a triangle of arrows on the underside of the bottle top.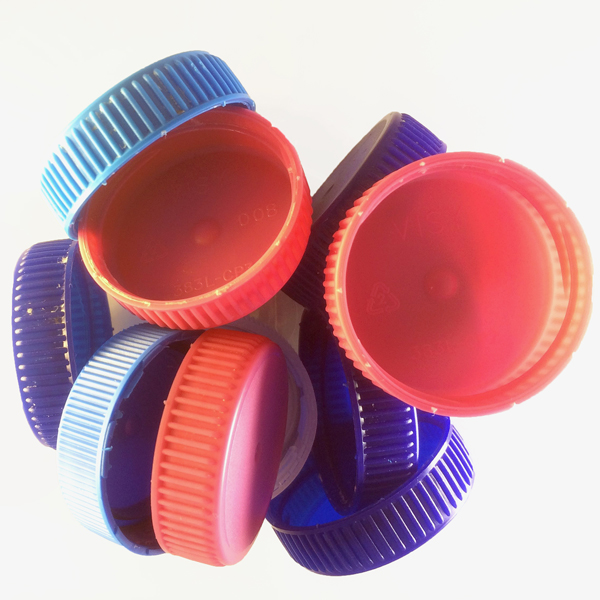 Start collecting HDPE tops now and bring them to the Global Change Institute during UQ Sustainability Week 20-24 Aug
Not only are bottle tops common and plentiful, you can carry a bunch of them in your pocket and they're an ideal plastic feedstock because they can be re-fabricated into many other useful forms. The HDPE resin identification code looks like this (see figure).

Visit the Global Change Institute and meet the plastic people

During Sustainability Week we'll be showing promotional videos showcasing Precious Plastic, plus we'll present two Brisbane City Council displays highlighting the latest in recycling tips, while volunteers from the Brisbane chapter of Precious Plastic will be on hand each day (11.00 am - 1.00 pm) to explain how we can help the world combat plastic pollution.
Register to stay informed of future Precious Plastic workshops, and nominate when you'd prefer to visit the display at the Global Change Institute.
See you there :)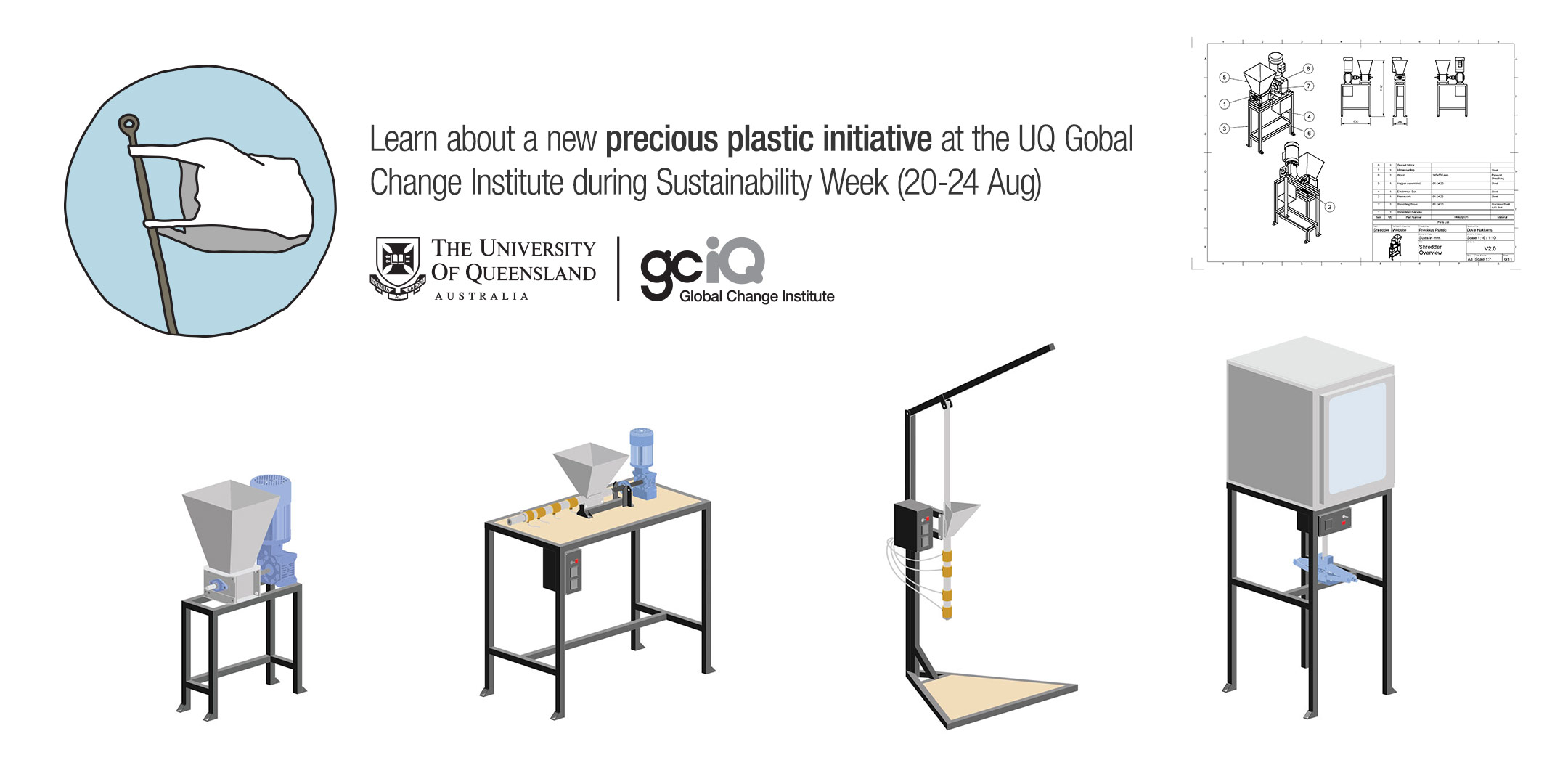 Location
Global Change Institute
Level 2, Buidling 20
Staff House Road
St Lucia, QLD 4067
Australia