Gauchito Gil: MALBEC WORLD DAY

Thursday, 17 April 2014 from 5:30 pm to 10:00 pm (AEST)
Event Details
WHO IS GAUCHITO GIL?
He is an Argentine Robin Hood-like character who stole from the rich to give to the poor. As a result, he's gained somewhat of a following and in wonderful Argentinean twist of fate, he is effectively known as the patron saint of thieves.
Malbec World Day has traditionally been dominated by Argentina as Mendoza really is the spiritual home of the variety. With many great examples available in Australia, we are 'stealing' some of the lime light and plan of celebrating both Argentinean and Australian examples of the grape. 
MALBEC WORLD DAY
Come join us at Ormond Hall for a celebration of Argentina's most famed grape including examples from Australia.  This is red wine loving heaven!
Add to this we'll have empanadas for you to eat from some of Melbourne's best Argentinean/South American restaurants and we want you to vote for your favourite one.  The winner will receive the 'GOLDEN EMPANADA' trophy which will be annouced towards the end of the night.  Yes, a golden empanada.  
Expect to see the guys from Piqueos, San Telmo, Huxtable, Bellota and El Alamo serving up these tasty treats
Add to this there will be live tango shows, over 80 different types of Malbec on tasting and more!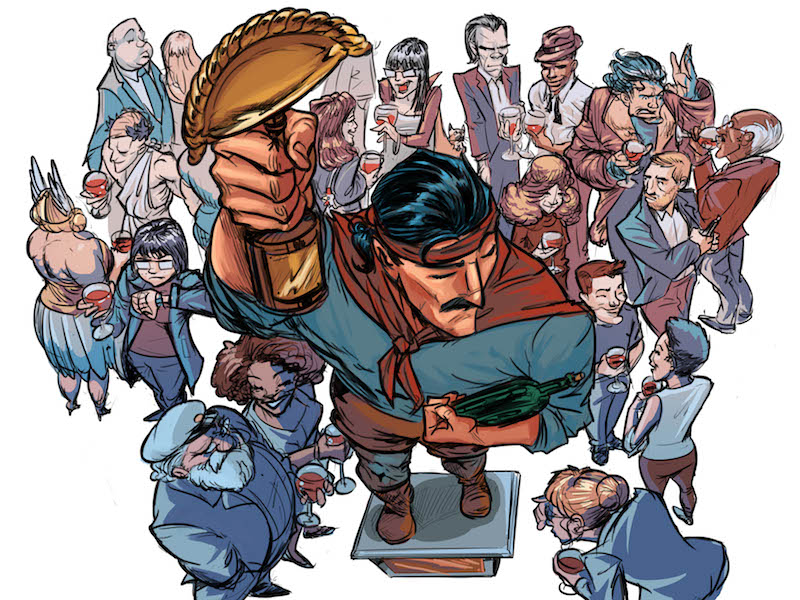 THE WINES OF ACHAVEL FERRER: MASTERCLASS - 6.30pm sharp
Achavel Ferrer is one of Argentina's great producers.  This special master class will give you a chance to try their top icon Malbec's from the single vineyards of Altamira, Bella Vista and Mirador.  With a price tag of over $200 a bottle, this will be a rare chance to try these legendary wines.
Hosted by all round great wine guy Mike Bennie, he will help guide you through the range of wines and share his first hand experience of the wines of Achavel Ferrer.
Please note: You must purchase a general admission ticket in addition to this Masterclass to gain entry.
JOIN US!
Ticket price includes a wine glass for you to keep as well as being able to taste all the Malbecs on show.  
Just some of the wines on tasting will include ... 
ARGENTINA

Two Men, JED Wines, Archavel Ferrer, Foster, Mendel, Tahuan, O.Fournier, Colome, Noemia, Tomero, Vistalba, Ruca Malen, Humberto Canale, Mauricio Lorca, Mi Terruno, Caelum, Altocedro, El Porvenir,
AUSTRALIA
Matchbox, Chalmers Arturo, Ferngrove, Brothers in Arms, Evans & Tate, Bleasdale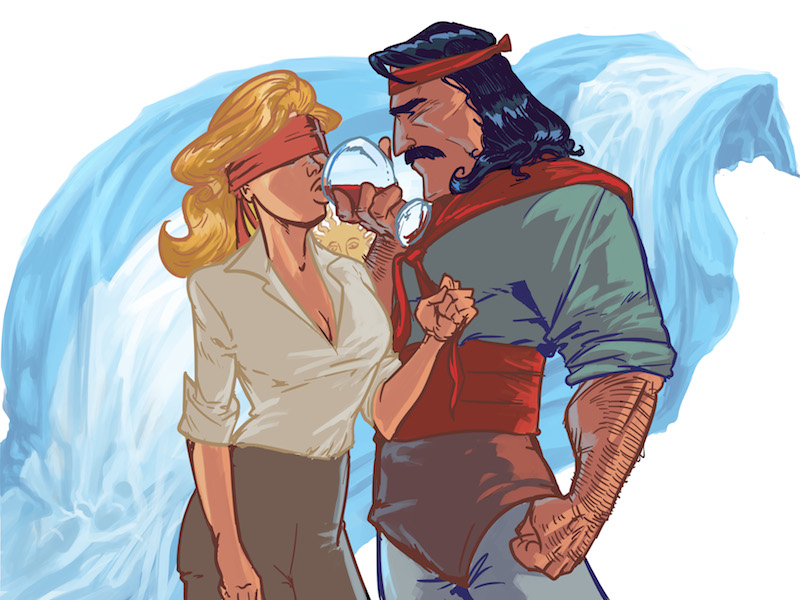 Supported by

Have questions about Gauchito Gil: MALBEC WORLD DAY?
Contact REVEL
When & Where

Ormond Hall
557 St Kilda Road
Melbourne, VIC 3004
Australia

Thursday, 17 April 2014 from 5:30 pm to 10:00 pm (AEST)
Add to my calendar
Organiser
REVEL (formerly Bottle Shop Concepts) is an event-based company hellbent on creating fun, engaging and meaningful events around our favourite thing, drinks. Especially wine. 

Steering clear of traditional wine marketing methods, we cast a broader net to collect inspiration from popular culture, music, design and basically anything that captures the imagination. 

We think that learning about wine is most effectively done in the same way you drink it: socially. By making wine education fun, a conversation rather than a lecture, what you pick up is bound to stick.