Gather is a monthly women's circle for mothers on the NSW Central Coast. A chance to slow down and connect deeply with mothers
About this event
Gather Mama Circle is 2 hours to slow down, connect with other mothers on a deeper level in a supportive circle. We close with a restorative meditation.
Each month we will gather in circle to:
- Practice radical self care – through simple restorative practices that you can then take home and incorporate into motherhood.
- Share and practice holding space for each other – sharing our highs and lows, releasing emotions and being truly listened to starts a healing journey and helps mothers to feel less alone in their motherhood
You are also invited to joint the Aware Mama Collective group, a private Facebook group for motherhood support, connection and conscious and aware parenting tips.
This circle is for you if:
- You desire a deeper connection with women and with yourself
- You need a space to be truly heard
- You want a regular space to practice grounding, mindfulness, letting go and calling in new growth
- You are ready to learn more about the power within yourself as a woman and mother
Venue
Luna Physio and Women's Health Space
3/30 Empire Bay Dr, Daley's Point NSW 2257
www.lunaphysiotherapy.com.au
Price
$90 for 5 circles or
$35 per circle
Book tickets online or contact Alita 0410324042 alitablanchard@gmail.com
(No mother left alone – if you are struggling or disadvantaged in any way, circle is free or by donation. Please contact Alita).
Reserve your space – limited to 12 seats.
DETAILS
This is a child free event to give you time to rest and restore. (Babies in arms are welcome)
This circle is open to all women who connect with the word "mother" – you are a mother, foster mother, expecting mother, childless mother, trying to conceive, grieving mother.
No advice. No judgement. Fully confidential.
OUTLINE
Opening and welcome – honour land, traditional owners
Introductions
Circle guidelines
Connection to theme
Sharing circle
Herbal tea and treats
Discussion
Restorative meditation
Close
Welcome to share lunch or drinks at Daleys Kitchen afterwards (at own cost)
THEMES OVER 2021
Parenting as a portal to growth
Matrescence – your journey to mother
Radical self care
Practicing awareness
Self worth in motherhood
Holding space for emotions
Raising yourself - April
Motherwound _ May
Self compassion and self forgiveness - June
Honouring your cyclic nature _ july
Learning to rest and slow down
Healing through play
Surrender and letting go
Deep rest
What is a Women's Circle
It is a sacred space created, with agreements of confidentiality, non-judgement, deep listening, witnessing and sharing. It is a safe place to be yourself and find yourself – you can laugh and cry, grieve, learn and seek wisdom from all the women in the circle.
Mama Circle is a simple beginner's circle – simple mindfulness practices, slowing down, sharing, journaling and release.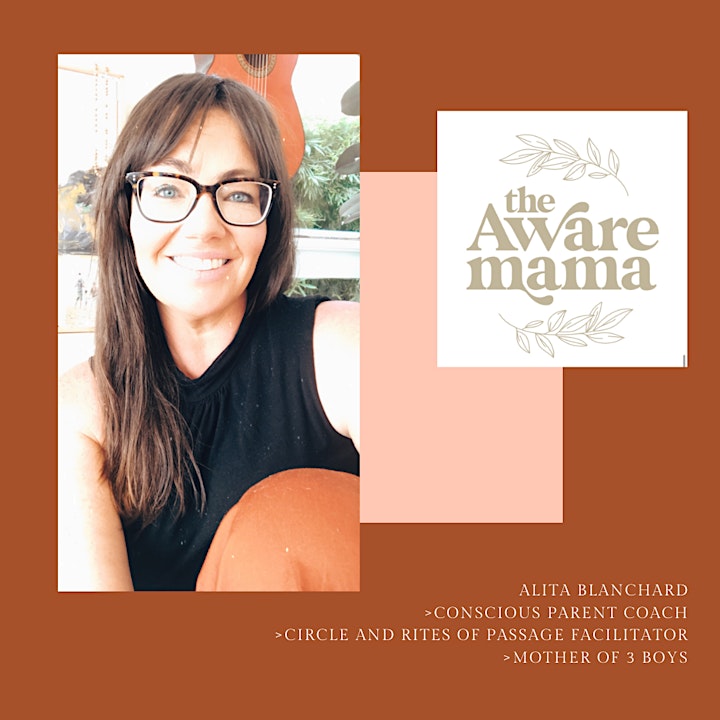 About the Facilitator: Alita Blanchard, The Aware Mama
Alita is a mother of 4 young boys (including one in the stars) on the NSW Central Coast. She is a certified Conscious Parent Coach, Women's Circle and Rites of Passage facilitator and is a trauma informed practitioner.
Alita is passionate about creating a safe space for mothers to feel heard and seen in the intensity of their motherhood journey. She is trained in aware and conscious parenting, brain science and trauma and deeply believes mental wellness starts in the home, with a mother who is supported and well and feels the connection that can come through practising vulnerability.
Socials: @alitablanchardspace
Phone: 0410324042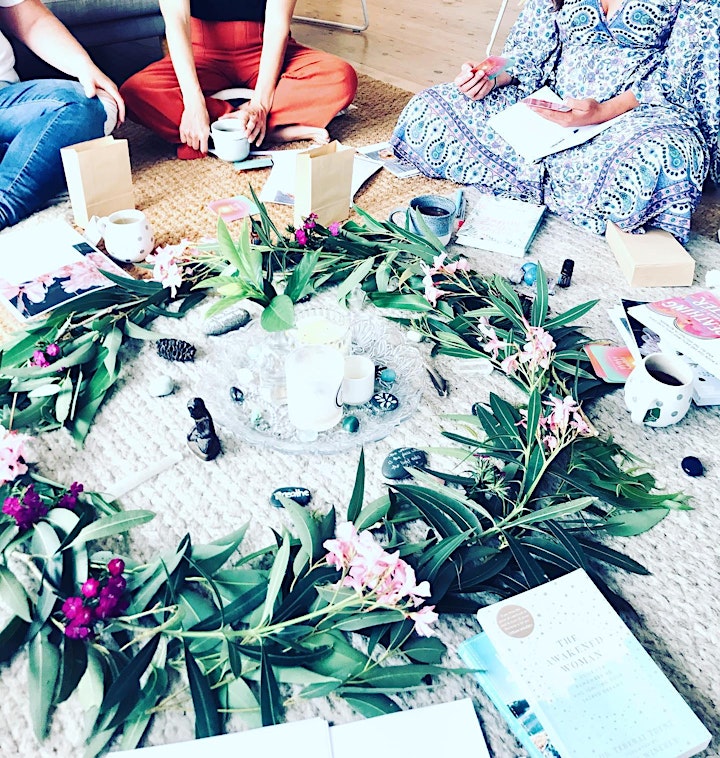 Organizer of Gather Mama Circle: Supporting you in motherhood / Daleys Point NSW
Alita has a background in communications, research and risk management. Through the transformation of motherhood over the last 10 years, including a season of deep grief after the death of her 4th son Remy in pregnancy, she is passionate about the holding space for mothers, families and others in grief, loss, transformation and healing.
Alita is a certified Rites of Passage facilitator, trauma informed Conscious Parent Coach and Mama Circle facilitator.