Gather & Graze with us to see off 2020! Enjoy South Australia's best cheese, food and beverages in a COVID-safe environment!
About this event
GATHER & GRAZE
Presented by CheeseFest Australia
We are thrilled to announce Gather & Graze, our new food, beverage and art festival for 2020!
Given the current COVID restrictions, and how they would affect everyone, instead of canceling CheeseFest&Ferment 2020, we put our heads together to create a scaled down version that brings everything that CheeseFest&Ferment has to offer (and even a little bit more)
It will be different, but special.
Gather & Graze!
We wanted to create a safe space where South Australians could access all the delicious delicacies that we have been missing this year. That means you will still have the most amazing selection of South Australian producers of cheese, food, beverages, and fermented goods.
The demo stage will be out in full force! We have a stacked line up of presenters (more on that soon!), plus you can live stream the demos straight to your phone on Facebook or Instagram!
Not to mention, free live music and inspiring artwork from local artists!
Plus, you will receive a free Reidel Glass and eco-friendly carry bag on arrival (you make keep these and take them home!)
You will also receive a token for one FREE glass of wine from Coriole Vineyards, our Wine Sponsor
Because of the scaled down nature of the festival, our COVID regulations are not as strict, however we do require you to read our COVID guidelines below and familiarise yourself with them, as they will be enforced strictly to keep you, your fellow attendees, our staff, stallholders, and the wider community safe.
What can you expect from Gather & Graze?
Australia's most amazing cheesemakers
South Australia's finest winemakers
Australia's most innovative food producers
Our local award-winning brewers and distillers 
Gather & Graze is your opportunity eat, drink, laugh and be merry! All in a safe space, with everything you want within reach. Whether you're a die hard foodie, a craft beer fanatic, a home fermenter, Australia's top wino or you simply want to enjoy the live music with your friends and family, Gather & Graze is what we have all been waiting for.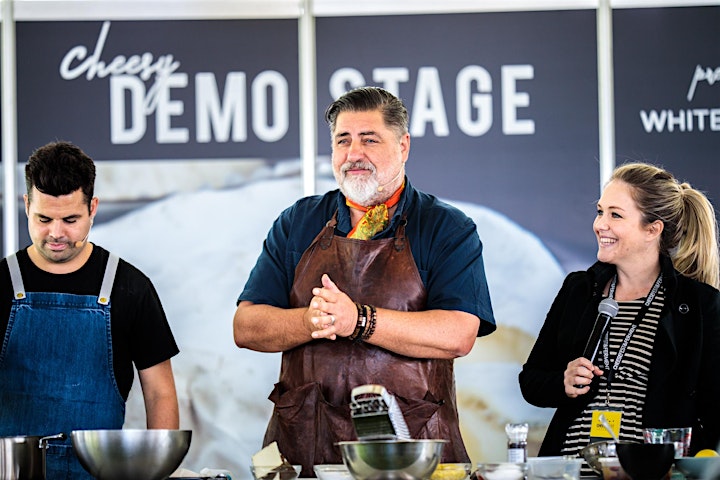 Dates and Pricing Info
*PLEASE NOTE* - We will not have a box office - All Gather&Graze tickets must be bought via Eventbrite. This is a COVID-Safe requirement, and is required for entry. But don't fear, you may buy your ticket on Eventbrite at the gate! We will have an info desk for any questions you may have.
Saturday November 7
Session 1: 11:00am to 3:00pm - $45 (Concession $40)
Session 2: 4:00pm to 9:00pm - $50 (Concession $45)
Sunday November 8:
Brunch Session: 10:00am to 2:00pm - $45 (Concession $40)
Session 2: 3:00pm - 7:00pm - $45 (Concession $40)
PLEASE NOTE: Concession tickets MUST have a valid concession card to show on entry, or you will not be let in the event
Valid Concession Cards include: Student cards and all Seniors cards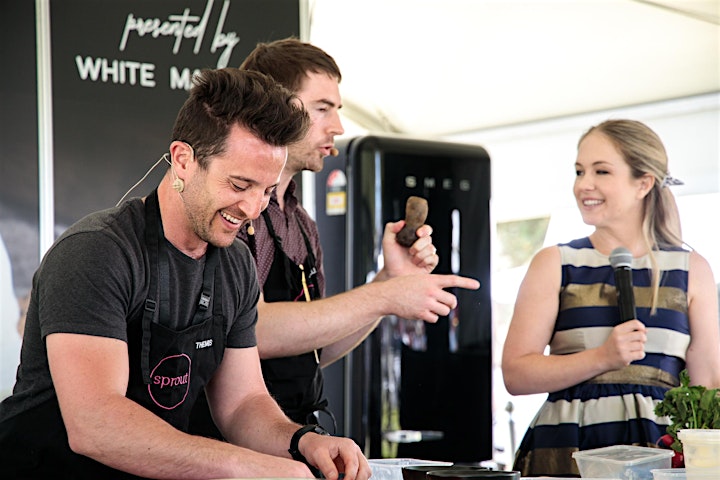 Gather & Graze COVID-19 Guidelines
It is important that you read and understand the below guidelines before purchasing a ticket to Gather & Graze and attending the festival.
What we need from you:
The safety of our patrons and staff is of the utmost importance, and for that reason we will have zero tolerance of the following acts. If you do not comply with the below you will be asked to leave the festival with the incident recorded. We would really prefer not to do this so please do the right thing!
Before the Festival:
We encourage all Gather & Graze attendees to download the COVID-Safe app.
If you are feeling unwell do not attend Gather & Graze
Entering the Festival:
There will be no box office. All tickets must be bought on Eventbrite to limit contact between ticket booth staff and attendees.
CONCESSION CARD HOLDERS who have purchased Concession ticket must show a valid carer or concession card at the gate - No card no entry, sorry!
Children under 12 are free when accompanied by an adult - Please head to the info desk outside the festival gates to get your child a wristband and checked in.
Entry is only permitted with a ticket that has your own name, email and phone number - No Tracing, No Entry.
You must be scanned in as you enter the festival, and you must be scanned out when you leave.
During the Festival:
Gather & Graze is a Cashless Event!
Maintain the correct social distancing of 1.5m
Gather & Graze COVID Marshalls will patrol the festival to ensure all attendees comply with social distancing rules and all stalls will have floor markings to assist with social distancing
There is no dancing at the festival - sorry!
You must be seated when drinking alcohol INSIDE, If you would like to stand while drinking you must be in our OUTSIDE area.
When coughing, cover your mouth and immediately wash your hands or use a tissue and throw out the tissue immediately.
When sneezing, sneeze into the crook of your elbow and immediately wash your hands.
Restrooms are single capacity only, please don't go to the loo with someone else....
What we are Doing:
We have limited the maximum capacity of the event to 600 per session to assist with social distancing.
The festival space will be sanitised and deep cleaned before and after each session
All staff will undergo temperature checks before they commence working, and will be issued masks, gloves and personal hand sanitizer.
Each stall holder will be briefed on our COVID Management Plan
Stall holders will not touch patrons
All tastings will be served in single use compostable containers by a stallholder wearing gloves
Stall holders will be responsible for the cleanliness of their stall in accordance with our COVID plan of no contact – wiping common surfaces after patron contact and single use utensils only, as well as providing hand sanitizer at their stall.
We will remind you of the Gather & Graze COVID Policies via email and text message before and during the event.
CheeseFest Australia has been compliant with ACC Food Safety Standards for the past 14 years and will continue to do so.
We are so lucky to be able to put on Gather & Graze this year, and just finally ask that you respect others - including staff and stallholders - and enjoy our fortunate position in South Australia where we can experience events like this!
*We reserve the right to change these COVID requirements based on changes in restrictions from SA Health, SAPOL, or the SA Government*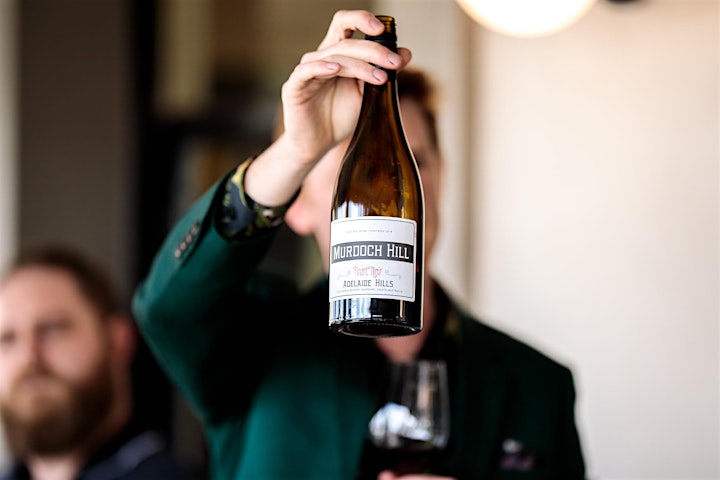 Transport Info:
There is parking around the venue, and visit the Adelaide Metro Website for information on public transport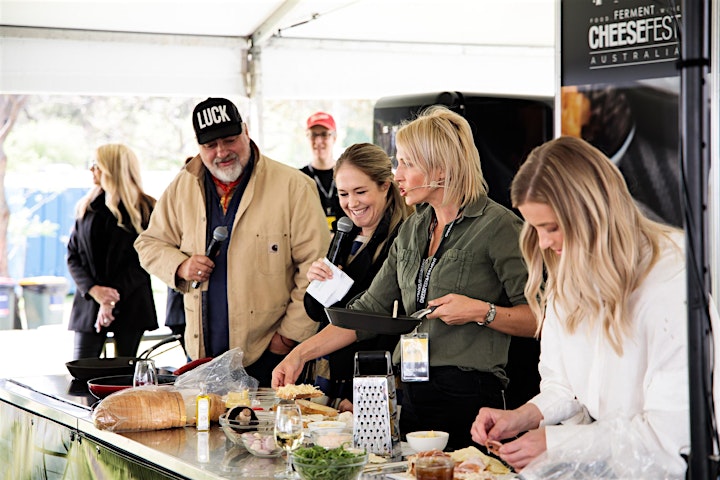 FAQS
For the health and safety of all patrons...
• No smoking is permitted inside the venue
• Sorry, no dogs allowed
• No BYO food or drinks
• No Dancing
• All alcoholic beverages must be consumed sitting as per our COVID-19 guidelines
• Please make sure you adhere to our social distance 1.5m policy
• STRICTLY no alcohol consumption beyond the perimeter
• Last drinks:
Saturday Session 1: 2:30pm
Saturday Session 2: 8:30pm
Sunday Session 1: 1:30pm
Sunday Session 2: 6:30pm
• Gather & Graze practices a responsible attitude to consumption of liquor on licensed premises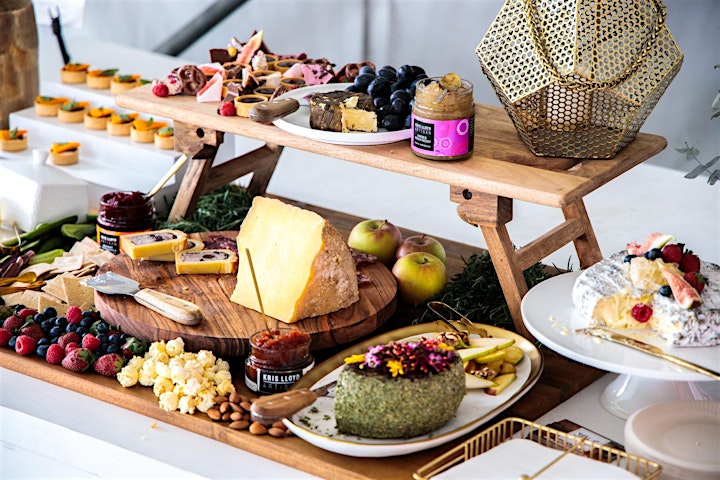 Organiser of Gather & Graze South Australia Presented by CheeseFest
Director, cheesemaker and South Australian Premium Food and Wine Ambassador, Kris Lloyd AM has been the driving force behind the successful festival. In 2017 Kris introduced South Australia to FERMENT the FESTIVAL with great success, and this year has decided to combine the two festivals. CheeseFest is back by popular demand and the every growing interest in Fermentation and Gut Health warrants the two festivals creating a platform for visitors to indulge in all things Cheese and fermented; which covers a surprising large number of foods and beverages!
Visitors to this food, wine, arts and culture experience will be able to enjoy all the delights of the Australian cheese and wine scene in one location, experience some of Australia's best up and coming musicians, learn from famous chefs and food personalities, or just kick back and relax in the beautiful, sunny Rymill Park (Murlawirrapurka) with family and friends!