Description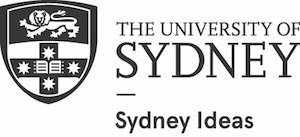 'Gatekeeping' continues to be a rousing and provocative word with regard to Indigenous and non-Indigenous relations. Gatekeeping retains to the various forms of apartheid in Australia, some of which still apply, if in a veiled and insidious way. But the term is also relevant to Aboriginal communities themselves, in which differing degrees of 'whiteness' and 'blackness' are consigned different values of entitlement and belonging. It is a taxonomy that tends to elide the deeper and more urgent issues that Indigenous cultures, in Australia and elsewhere, currently face.
In the spirit of launching the journal co-founded by Professor Jakelin Troy and Dr Adam Geczy (who are the editors, with Lorena Sekwan Fontaine), of ab-Original (Penn State University Press), 'gatekeeping' is used as a relevant and ironic term for a journal whose key mission is to examine global indigenous cultures and their diverse transnational and pan-racial contexts.
Speakers
Professor Jakelin Troy, Director Aboriginal and Torres Strait Islander Research, Deputy Vice-Chancellor Indigenous Strategy and Services. She is a Ngarigu woman of the alpine region in south-eastern Australia.

Blak Douglas (aka Adam Hill) is an artist, musician and social activist. He is a Koori man from Western Sydney

, currently based in Redfern. His self-portrait is the cover image of the journal.
Dr Mick Adams is Senior Research Fellow Australian Indigenous Health, at Edith Cowan University, WA. He is a descendent of the Yadhiagana/Wuthathi people of Cape York Peninsula in Queensland, having traditional family ties with the Gurindji people of Central Western Northern Territory with extended family relationships with the peoples of the Torres Straits, Warlpiri (Yuendumu), and East Arnhem Land (Gurrumaru) communities.
Dr Adam Geczy is an artist and writer who teaches at Sydney College of the Arts. A co-founder of the journal, he is also a longstanding artistic collaborator with Black Douglas.

Image: Blak Douglas, Kloset Koori, 2009