Gas Fracking in WA: A Pennsylvania Perspective (Public talk by Dr Drew Hubb...
Description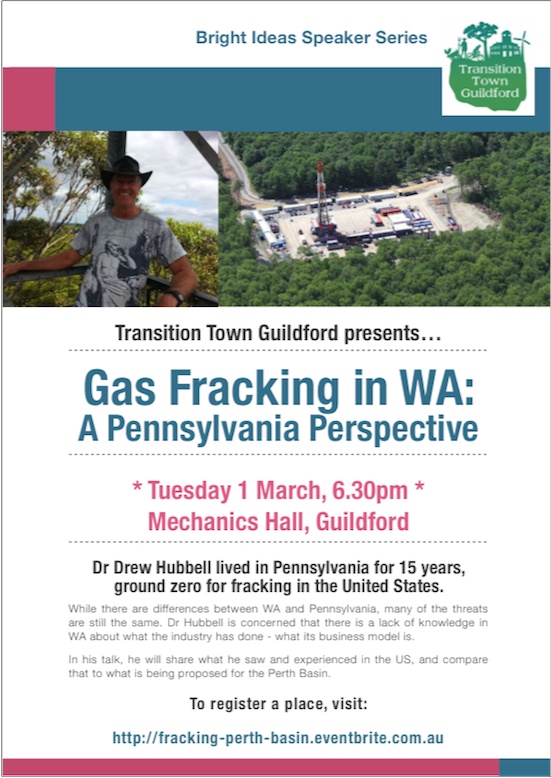 Dr Drew Hubbell lived in Pennsylvania for 15 years, ground zero for fracking in the United States.
While there are differences between WA and Pennsylvania, many of the threats are still the same. Dr Hubbell is concerned that there is a lack of knowledge in WA about what the industry has done - what its business model is.
In his talk, he will share what he saw and experienced in the US, and compare that to what is being proposed for the Perth Basin.
About Dr Drew Hubbell

Dr Hubbell is an academic with a Ph.D. in Literature. He has taught at the university level in the United States for 25 years. He is currently Associate Professor of English at Susquehanna University, Selinsgrove, PA, and Adjunct Professor of English at UWA. His scholarship is in environmental literature and the way literature contributes to human-nature relationships. In June, 2015, he moved to Perth with his wife. Drew got involved with CCWA and No Fracking WAy shortly after moving here, after learning that WA was seriously considering the promotion of unconventional gas ("Fracking").