Permaculture Lockyer Valley Inc. will be visiting Debbie and Brodie Bassingthwaighte's Garden-Farm
About this event
Garden Insights Visit + Share Table
Visit Madingley
Debbie and Brodie Bassingthwaighte's Garden-Farm
Sunday 26 September 2021
2.00 am to 4.30 pm
at 88 Richards Road, Postmans Ridge, Q 4352
This is Garden Visit for Permaculture Lockyer Valley Inc.
Bookings are Essential
This is a COVID-safe event so it's essential that you book so that we have contact details and know how many will be attending.
We'll offer a wait list, so if you book and are then unable to attend, please let us know immediately so we can offer your place to someone else.
What We'll Do
We'll start at 2.00pm with a welcome and introduction.
Debbie will share her ever-evolving Permaculture Design for their property and will discuss what has been implemented in real life and their many plans.
We'll see and explore the:
• Kitchen garden
• Asian food garden
• Holistic fruit orchard
• Aromatic apothecary garden
• Wildlife habitat garden
• Native beehives
• Nursery and propagation area
• Integrated poultry system
• Native bushfoods garden
• Small swales to capture water from the road
• and more ...
The Story Behind this Garden-Farm and What We'll See
Debbie and Brodie live on a peaceful 5 acres at Postmans Ridge in the Lockyer Valley (about 10 minutes from Toowoomba), that experiences extremes in weather conditions including very dry, frosty winters, and very hot summers. They've been there for 19 years; however, most of the external infrastructure and the productive food plantings have been re-established in the last few years. The destructive January 2011 flood swept through their property, so almost everything has been repaired and replanted and the garden is evolving.
We'll have the opportunity to see various vegetable, fruit and herb gardens and pots. There's an integrated poultry and small orchard system (with heritage chickens, Muscovy ducks, geese, guinea fowl and a peacock), a quail cottage, native beehives, a small propagation area, worm farm and abundant birds and native wildlife along the seasonal creek.
The house (originally built in 1981) and outdoor living spaces are slowly being retrofitted. This property has grid-connected solar power and is independent of other external connections with a bio-septic system that recycles all waste, solar hot-water and 160,000 litres of rainwater storage (no town water). There's also a bespoke handmade rocket-powered oven in the outside entertainment area.
Light Afternoon Tea
A light afternoon tea will be served (including Gluten Free and Vegan options).
Cost
This is a family-friendly event and is FREE to attend. Children are very welcome (with close adult supervision for their safely), but please book so that we know total numbers.
What to Bring and Wear
• Water bottle
• Hat and sun protection (sunscreen, sunglasses)
• Closed in shoes
• Clothes suitable for the outdoor weather conditions
• Surplus produce to place on the Share Table if you have any (see details below)
Parking and Access
Parking is available on site. The garden is flat and mostly suitable for strollers, wheelchairs and walking frames if needed.
Directions
The property is approximately a 10-minute drive from the top of the Toowoomba Range. Head east down the highway through Withcott. Turn left into Connoles Road (the first road past the exit to Murphys Creek), and then immediately right into Richards Road. Number 88 is the last property off the cul-de-sac at the end of Richards Road. Drive in along the gravel driveway and park as indicated.
Share Table
Do you have surplus?
We encourage you to bring your surplus produce, plants, seeds, books, craft supplies and resources to share with others.
Some ideas of what you could bring include - fruit, vegetables, herbs, eggs, honey, milk, jams, pickles, preserves, jars, ferments, starters, SCOBYs, seeds, plants, seedlings, cuttings, tubers, pots, tools, gardening magazines, permaculture books, recipes, patterns, manure, coffee grounds, compost additives, worms, meal worms, wool, fabric, craft supplies, soap, natural cleaning products, plastic alternatives, produce bags - the list is extensive.
Please bring whatever you can and then take home whatever you need within our culture of generosity and free sharing.
COVID-19
During the COVID-19 pandemic we're taking careful steps to make sure everyone stays healthy and safe. This includes:
• Physical distancing of at least 1.5m will be maintained.
• Please don't attend if you or anyone in your household is unwell, you're self-isolating because you're at risk of becoming unwell with COVID-19, or you've recently been in a hot spot area.
Please help us to manage the risks and keep everyone healthy and well.

Directions from Toowoomba

Directions from Brisbane, take the exit to the right by Dependable sheds from the Warrego Highway.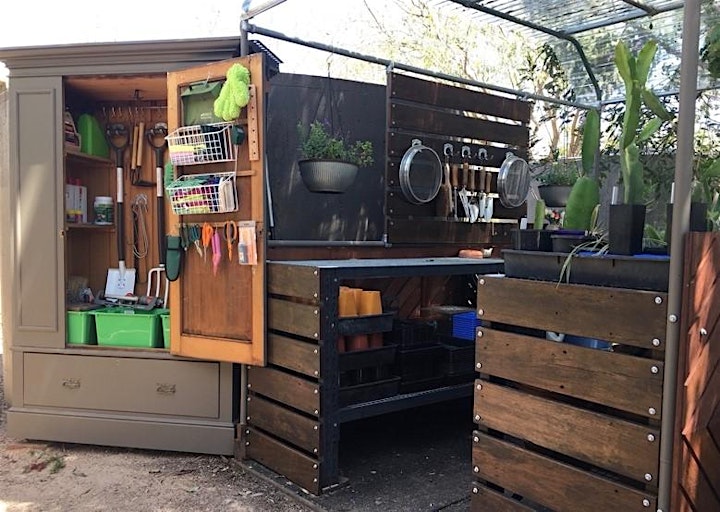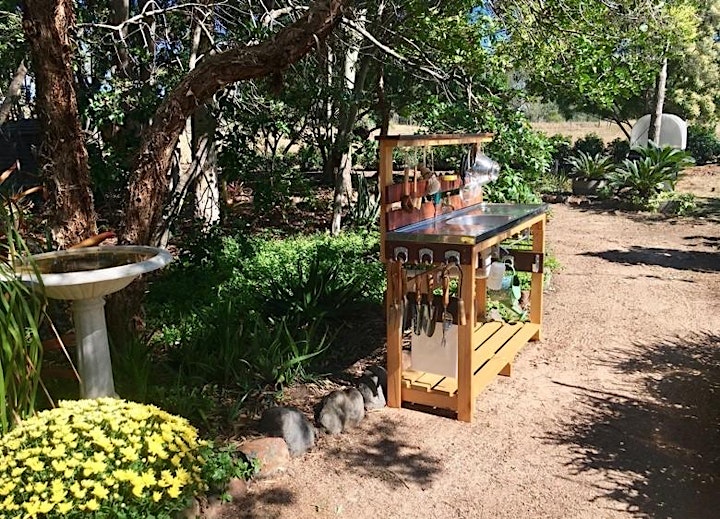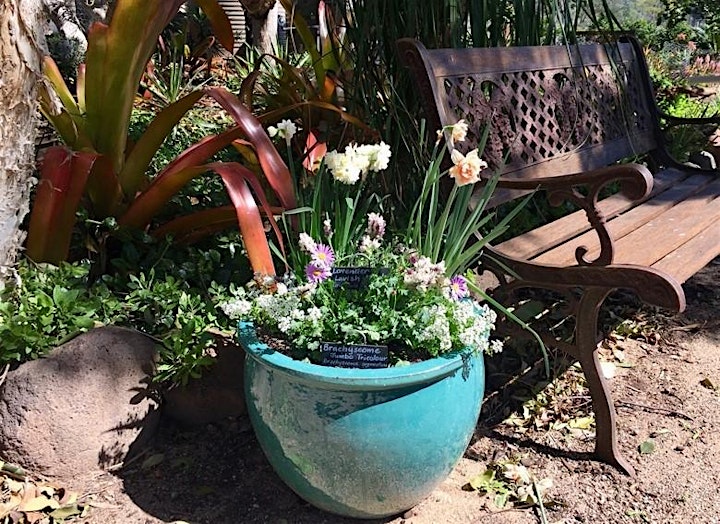 Organiser of Garden Visit to Debbie and Brodie's Garden-Farm