Description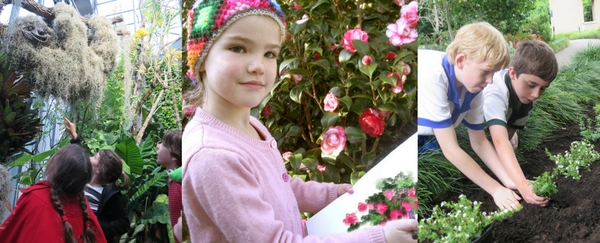 Welcome to Garden Grubs!

We are launching a brand new, all day school holiday program full of fun and adventures outdoors. These sessions are led by our professional and enthusiastic educators. 
Who: Kids 6 - 12 years
Time: 9am – 3.30pm (Standard Day) OR 8am - 5.30pm (Long Day)
When: Tuesday 4th - Friday 7th October 2016
Members Pricing: $76.50 per child (Standard Day), $103.50 (Long Day)
Non-Members Pricing: $85 per child (Standard Day), $115 per child (Long Day)
Bookings: Essential online, limited places available
Each day includes the following activities:
entry to The Calyx

nature play

art & craft

meet an expert or behind-the-scenes tour

stories

gardening

fruit break
There are different themes, so you can try one or try them all! 
Programs
Tuesday 4th October - Art in the Garden
Wednesday 5th October - Bugs & Beasties
Thursday 6th October - Art in the Garden
Friday 7th October - Bugs & Beasties