Event Information
Location
Learning Centre, Royal Botanic Garden Sydney
Mrs Macquaries Road
Sydney, NSW 2000
Australia
Description
Let's explore the science and art of plants! Scientific botanical illustrations are not only artworks, they are tools for our scientists to help us learn more about plants. Artists work closely with scientists here at the Royal Botanic Garden.

On this Art Adventure we'll find out how the art of botanical illustration is a vital part of plant science, visit an exhibition of plant illustrations, and take a tour through the Garden to explore the colours and textures of the Garden's beautiful plants. Then we'll use iPads to create botanical illustrations of our own.
Plant Science - We'll get hands-on with plant models, microscopes and even do some plant dissection to look closely at plant parts and the structure of flowers. This is the way the Royal Botanic Garden's Illustrators get to know plants before they put pencil to paper.
Exhibition Visit - The Margaret Flockton exhibition showcases the very best scientific illustrators from Australia and around the world. We'll see incredibly detailed and beautiful illustrations - they show features of plants in very precise and accurate lines and focus on specific detail more clearly than a photogaph can do.
Artist's Eye - Let's look at plants with our new knowledge of detail and form! We'll walk through the Garden to explore the colours, shapes and textures of the Garden's beautiful plants. We'll take photographs using the Garden's iPads, and then transform one into a botanical illustration using the Sketchbook Express app.
When: 1.00 - 3.00pm, Saturdays 6, 13, 20 and 27 May 2017
Where: Learning Centre, Royal Botanic Garden Sydney (see map below)
Who: Children aged 8 - 12 years
Cost: $20 per child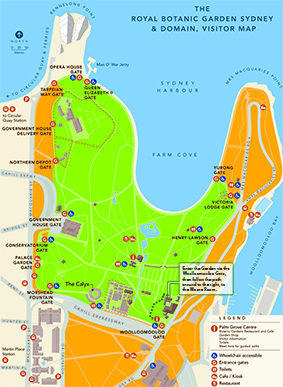 Location
Learning Centre, Royal Botanic Garden Sydney
Mrs Macquaries Road
Sydney, NSW 2000
Australia