Description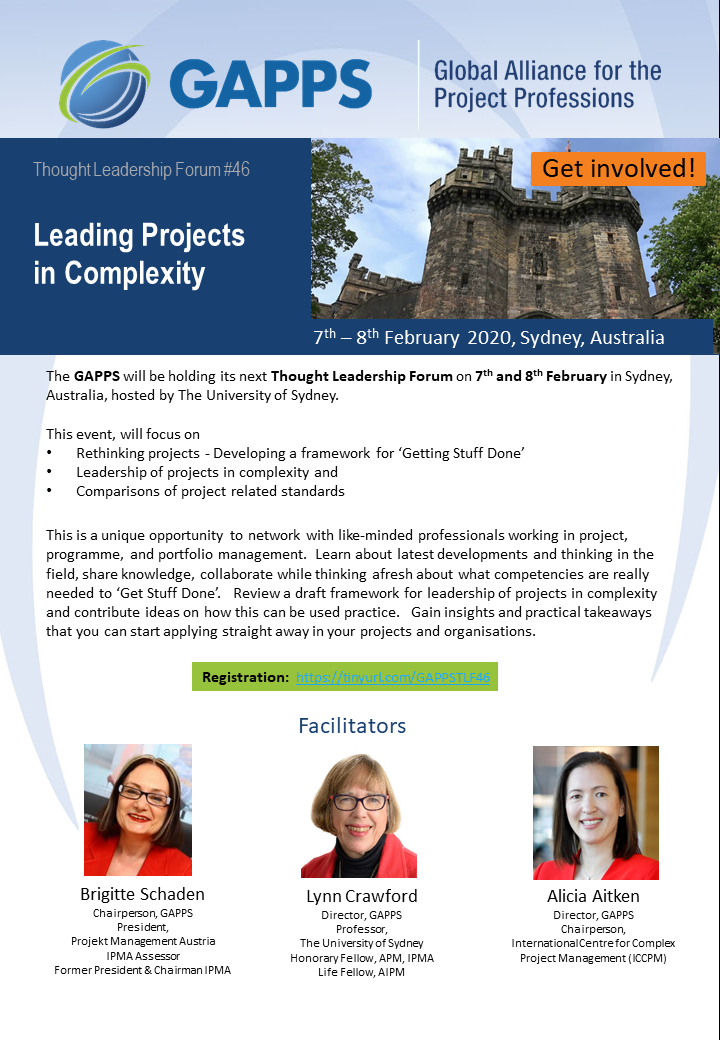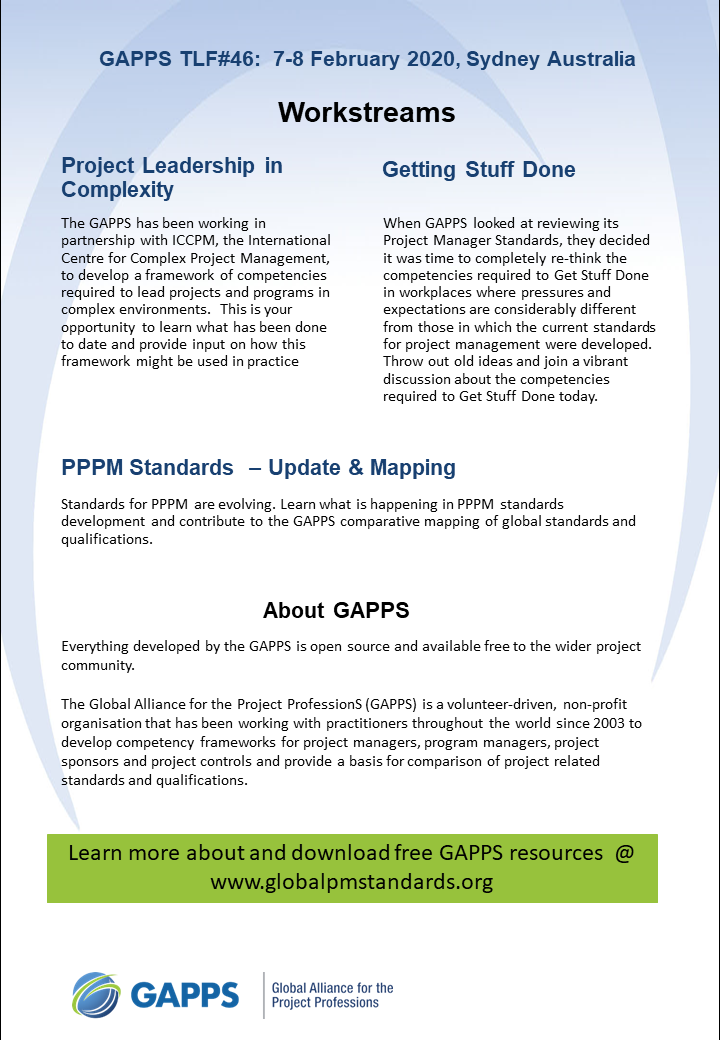 GAPPS TLF#46 will be held at the University of Sydney City Campus 133 Castlereagh Street Sydney.
Each day will be 9am to 5pm.
Accommodation options close to the venue include:
Hilton Hotel Sydney https://www.hilton.com/en/locations/australia/sydney/
Sheraton Grand Sydney Hyde Park https://www.marriott.com/hotels/travel/sydsi-sheraton-grand-sydney-hyde-park/
QT Sydney https://www.qthotels.com/sydney-cbd

Please note accommodation is not included in the ticket price.
The Global Alliance for the Project ProfessionS (GAPPS) is a volunteer-driven, non-profit organisation that has been working with practitioners throughout the world since 2003 to develop global competency frameworks for project managers, program/programme managers, project sponsors and project controls and provide a basis for comparison of project related standards. The GAPPS is working with the International Centre for Complex Project Management to review their standards for project managers. Join the GAPPS team at the University of Cumbria in Lancaster to contribute to this review, share your own experience and discuss leadership in complexity, projects and programmes in a rapidly changing world.
Image owner: Marriott Hotel