Description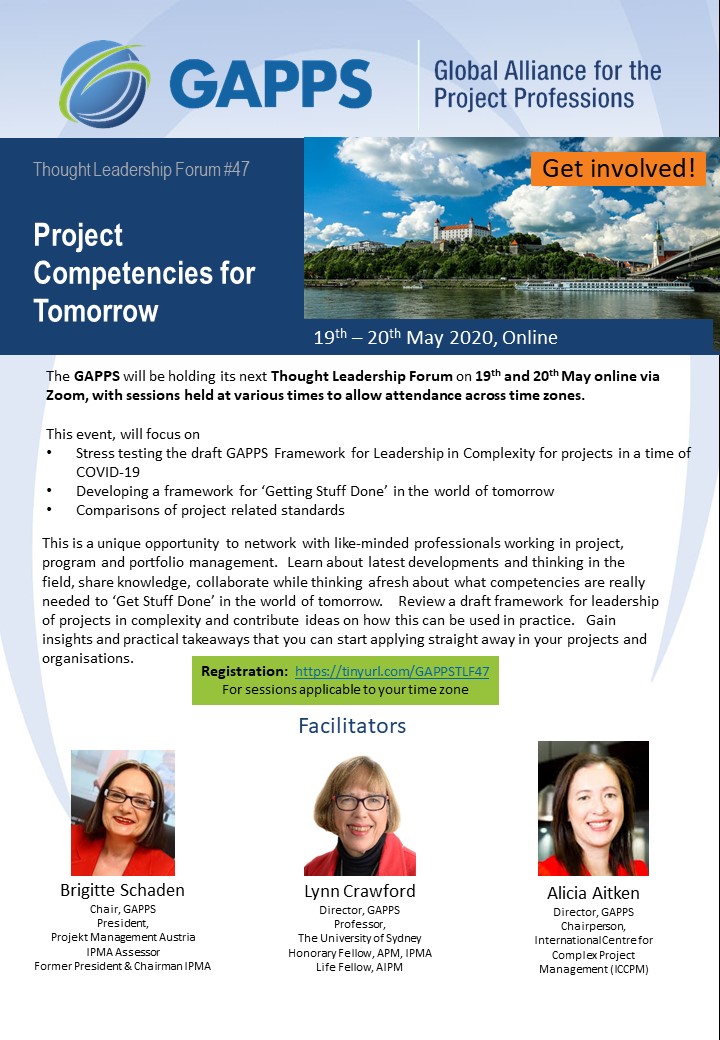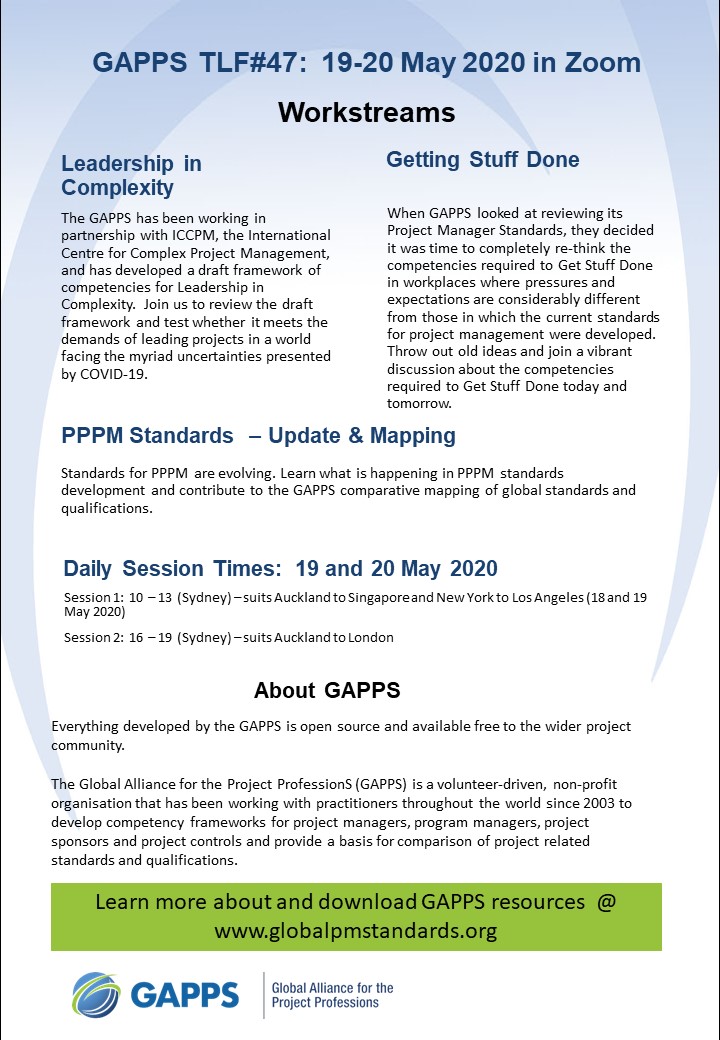 GAPPS TLF#47 will be held via Zoom at several different times to allow attendance across time zones.
Choose your session and time zone from the list below and regsiter with the corresponding ticket.
We would appreciate a donation for attendance at the TLF to support to ongoing work of the GAPPS in these unprecedented times.
19th May
Session 1: Sydney 10:00 - 13:00
Auckland 12:00
Singapore 08:00
New York 20:00 on 18 May 2020
Los Angeles 17:00 on 18 May 2020
Session 2: Sydney 16:00 - 19:00
Auckland 18:00
Singapore 14:00
London 07:00
20th May
Session 1: Sydney 10:00 - 13:00
Auckland 12:00
Singapore 08:00
New York 20:00 on 19 May 2020
Los Angeles 17:00 on 19 May 2020
Session 2: Sydney 16:00 - 19:00
Auckland 18:00
Singapore 14:00
London 07:00