Description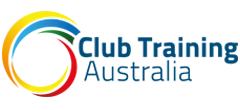 Queensland's Office of Liquor & Gaming Regulation (OLGR) have legislated that from 31 December 2005 all new gaming nominees are to complete the Mandatory Gaming Nominee Course as part of their nominee application process.
Your Gaming Nominee course includes:
Certificate of attendance
Gaming nominee manual
Participants handouts
Morning tea and lunch provided for both days
Notification to OLGR upon successful completion
Qualified trainer with real industry experience
Networking with other licensees and gaming nominees
The course expands on the legislative requirements of gaming nominees as per the Gaming Machine Act.
Prices and inclusions:
$495 (inc GST)
Two day course
Day 1: 9am to 3pm
Day 2: 9am to 3pm
Qualified trainer with real industry experience
Participants manual and handouts
Certificate of attendance
All bookings subject to terms and conditions, which can be found here: http://clubtraining.com.au/short-course/gaming-nominee-training-queensland/
*** Please ensure you bring your Unique Student Identifier (USI) with you. If you do not have a USI, please creat one at: https://www.usi.gov.au/students/create-your-usi ****
What is a USI?
The Unique Student Identifier or USI is a reference number made up of 10 numbers and letters that:
Creates a secure online record of your recognised training and qualifications gained in Australia, even from different training organisations
Will give you access to your training records and transcripts (available in late 2016)
Can be accessed online, anytime and anywhere
Is free and easy to create and
Stays with you for life