Gaming Nominee & CLO - Brisbane (Indooroopilly), June 19
Description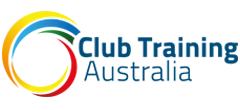 Queensland's Office of Liquor & Gaming Regulation (OLGR) have legislated that from 31 December 2005 all new gaming nominees are to complete the Mandatory Gaming Nominee Course as part of their nominee application process.
Your Gaming Nominee course includes:
Certificate of attendance
Gaming nominee manual
Participants handouts
Morning tea, afternoon tea and lunch provided
Notification to OLGR upon successful completion
Qualified trainer with real industry experience
Networking with other licensees and gaming nominees
The course expands on the legislative requirements of gaming nominees as per the Gaming Machine Act.
Prices and inclusions:
$395 (inc GST)
One day course; 8.30am-6.30pm

Qualified trainer with real industry experience
Participants manual and handouts
Certificate of attendance
All bookings subject to terms and conditions, which can be found here: http://clubtraining.com.au/short-course/gaming-nominee-training-queensland/
If you require any further information, please don't hesitate to contact us on 07 3878 8977 or email admin@clubtraining.com.au.