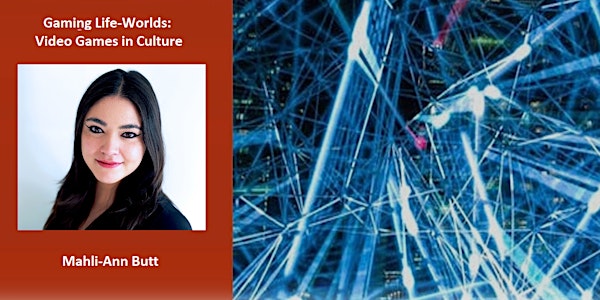 Gaming Life-Worlds: Video Games in Culture
This talk studies videogames in relationship conflicts, videogames in drunk spaces, and videogames in self-care discourses.
About this event
Abstract: Despite attempts to cultivate diversity, most approaches to improving representation in videogames do not demand significant structural or environmental change, and thus generally continue to foster precarity. In thinking about precarity, I establish the concept of '(not)coping' to challenge the assumed dichotomy by which every instance of 'not coping' designates a failure 'to cope'. Rather than viewing 'coping' and 'not coping' as positive and negative binaries, I write '(not)coping' to highlight the liminal zone in between these affective states. (Not)coping is thus used to further describe the transformative affective spaces necessary for the refusal to cope within and against hegemony.
This research used qualitative mixed methods, combining semi-structured interviews, ethnographic participant observation, and discourse analysis to examine everyday struggles and how people can become affectively (re)orientated towards and away from certain videogame assemblages – assemblages of objects, communities, and practices. My findings are presented as three main sections, which investigate videogames in relationship conflicts, videogames in drunk spaces, and videogames in self-care discourses.
In the field of game studies, methods of investigation are frequently configured around studying play, players, or the creation of play. However, this focus can ignore non-players, non-play relationship dynamics, and non-play-centric spaces that themselves also significantly shape videogame and play assemblages. Since the study of gaming lifeworlds crucially apprehends videogame assemblages as embedded in materiality, rather than separate from everyday life, I hope to demonstrate its use as a generative framework and model for feminist games, media, internet, cultural researchers to study videogames in culture.
Bio:
Dr Mahli-Ann Butt is an ethnographer, writer, and researcher of digital cultures, focusing on gaming culture. She was recently awarded her PhD from the University of Sydney in the Departments of Media and Communications, and Gender and Cultural Studies. Her research draws from feminist theory, affect theory, and critical theory, combining approaches from and contributing to the intersections of game studies, media studies, gender studies, and cultural studies. She currently is a research assistant on the 'Emerging Online Safety Issues: Co-creating Social Media Education with Young People' project funded by the eSafety Commissioner. She is an executive board member of the Digital Games Research Association (DiGRA), and DiGRA Australia. She has served as past DiGRA Diversity Officer and Editor-in-Chief of the student game studies journal Press Start.