Description
Games! All the games! Our massive end-of-month Wine Down party brings all your gamer fantasies to life.
Boardgames: Ticket To Ride, Dominon, Monopoly...
Video games: Nintendo 64, Super Smash Bros, Mario Kart 64...
Card games: Cards Against Humanity, Munchkin, Werewolf...
And yes, there will even be hopscotch, Jenga, and Inflatable Limbo!
Partners and clients are welcome - please register to bring a +1.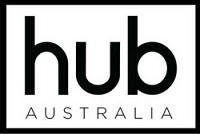 About Hub Australia
Hub Australia is Australia's largest network of coworking spaces for growing small businesses. With beautiful spaces, business learning and wellness events, and flexible memberships, Hub provides workspaces that love people.
Newsletter
When registering for any Hub events you will be added to our newsletter for updates and events. You can unsubscribe at any time.