Description
Join us for a morning of fun connection and learning. Enjoy great food and inspiring conversation in a stunning inner city location.
Three reasons to join us at the Gamechanger Business Breakfast…
1. CONNECTION
Connect with local Purpose-Driven, Heart-Centred, Values-Based, Gamechangers. Just like you, we're all committed to supporting each other and making a massive, positive difference through our businesses.
2. INFORMATION
Be entertained, educated and inspired by a TED-style presentation from our host and special guest speakers.
3. SUPPORT
Get the practical support you need to achieve the top outcomes and results you would most love to create.
This is the place!
AGENDA
7:00 am - Arrive, Register, Order Breakfast (menu below) & Connect

7:15 am - A short talk to educate, empower, inspire (TED-style - no pitching)


7:30 am - Gamechanger FUN! ("Yes and…")

8:00 am - Gamechanger Workshop: Solving your greatest challenges now!

8:20 am - Lucky Draw Prizes

8:30 am - Out the door and on our way to an awesome day!
Why do we support Three Blue Ducks...?
Because it's our kind of place!
Born in the surf by three good mates with a shared passion for ethical and authentic food, prepared with love. They started out cultivating ideas around a better, more sustainable approach to living.
Now Three Blue Ducks, stand by a set of principles that encourage them to continuously reinvent the wheel and ensure that they implement ethical and sustainable business practices on all levels. They have 4 stunning locations and aim to work with honest, local suppliers who (they like and) have the best quality, ethically farmed produce.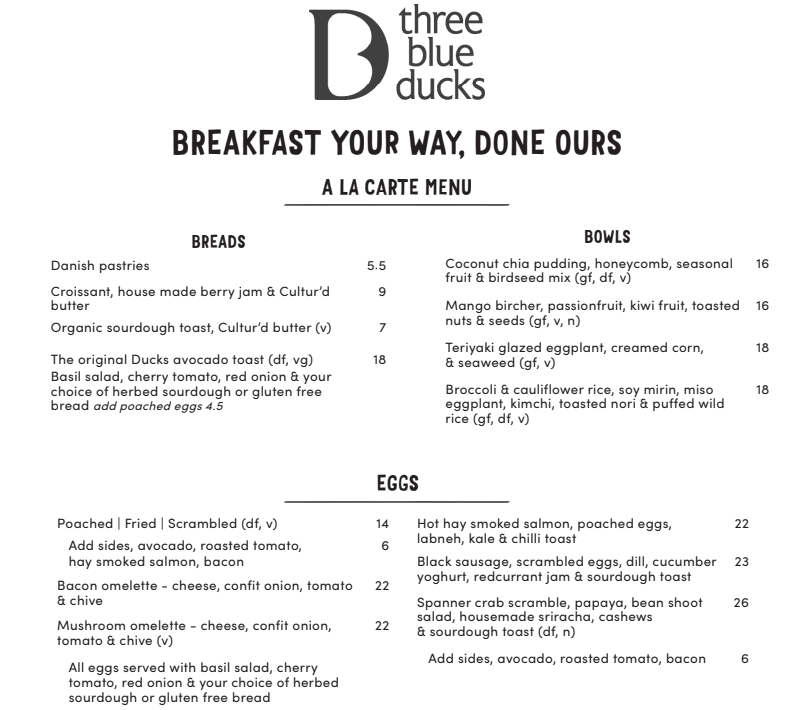 See you there!
Patrick JR Woodcraft
Social Entrepreneur & Founder of Gamechanger Business Network