Description
Game Plus Fest is a celebration of game development and STEM. You'll find stalls showcasing the work of game and STEM businesses in Canberra, plus short, focused, practical talks, tutorials and workshops.
Experience and learn about game development, robotics, 3D printing, gamification, virtual reality, augmented reality, and more!
In this special National Science Week edition of Game Plus Fest, we're combining forces with the AIE Open Day to bring you more topics, talks and tutorials. If you've been to Game Plus Fest or AIE Open Day before, you'll find even more on offer this time around.
Meet people pursuing their passion for making games. Experience and learn about game changing technologies like VR, machine learning, robotics and gamification. Plus, you can even learn the basics of making games yourself, including sessions on programming, art and design.
Come along to Game Plus Fest & AIE Open Day to see some of the amazing work coming out of the game and STEM industries, and learn how to get started into these industries yourself!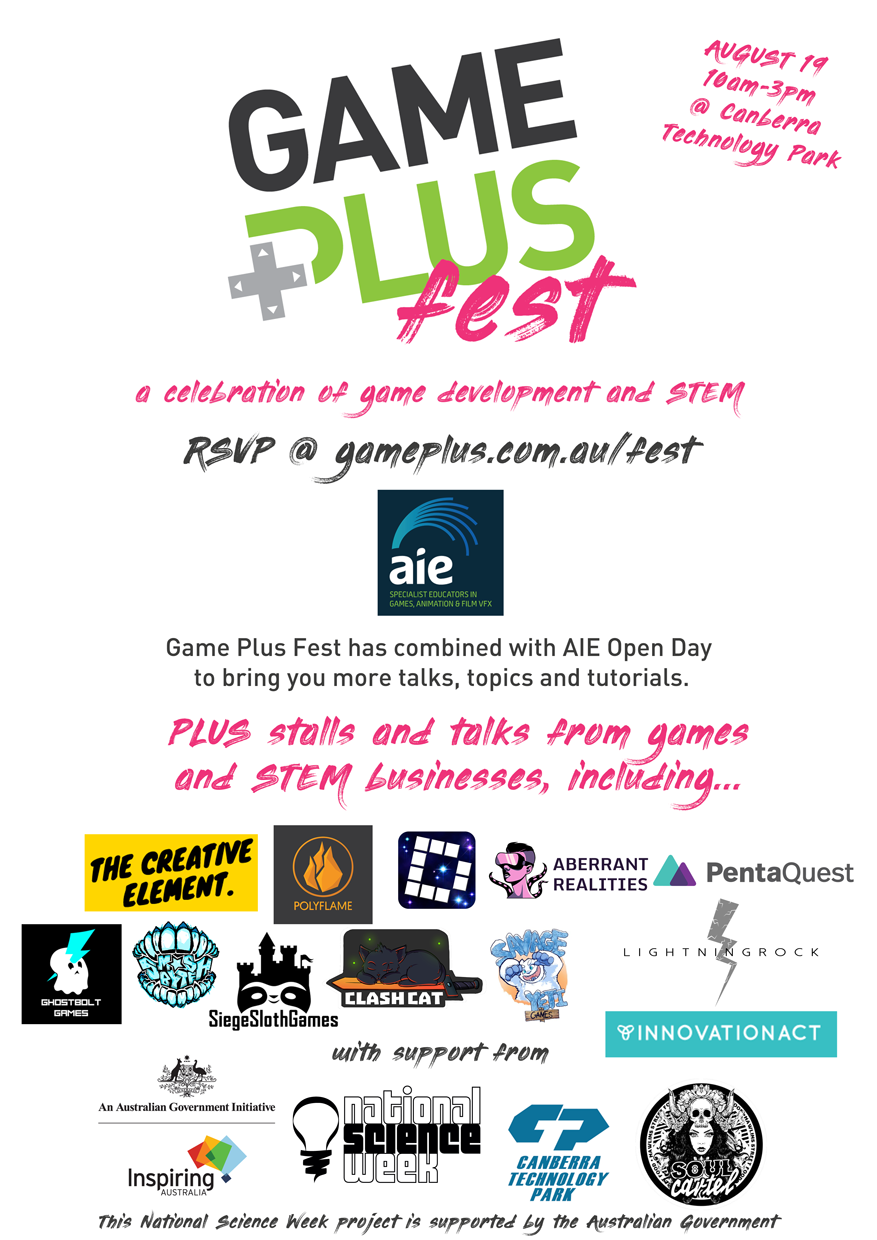 Follow and post with the hashtag #gameplusfest to share the excitement!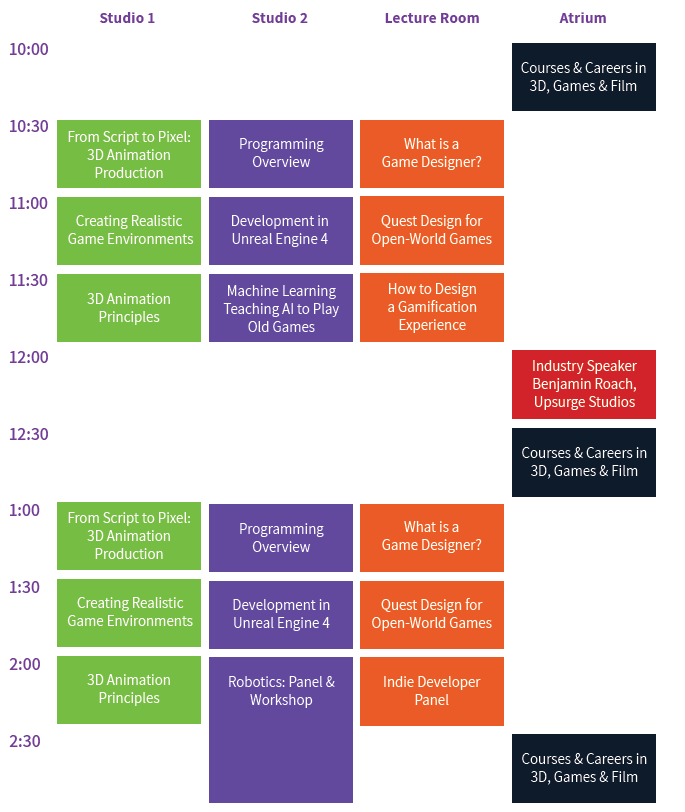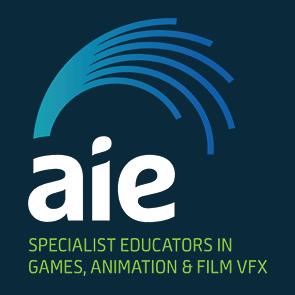 This National Science Week project is supported by the Australian Government.
Organiser of Game Plus Fest + AIE Open Day
Game Plus is Australia's first national non-profit co-working space for game developers. Established in September 2016 to support the needs of small independent studios, the space has been custom built to enhance collaboration and innovation. Game Plus currently has locations in Canberra, Adelaide and Sydney.